This morning the official Star Wars website announced new Star Wars figures coming to the Black Series 6" and 3 3/4" Vintage Collection toylines. All figures will be released in Spring 2022 exclusively at Walmart stores and celebrate the Clone Wars Tartakovsky 2-D series from 2003 - 2005. There is currently no pre-order or pricing information available. 
The Black Series
The Black Series 6" line will see three figures, General Grievous, ARC Trooper and Mace Windu. There are currently no product images available.
"... the packaging for the Black Series items will celebrate the original packaging of these toys from the early 2000s, continuing the throwback theme seen in other Lucasfilm 50th programs including the previously-revealed The Clone Wars, Star Wars: The Phantom Menace, and Original Kenner Deco programs."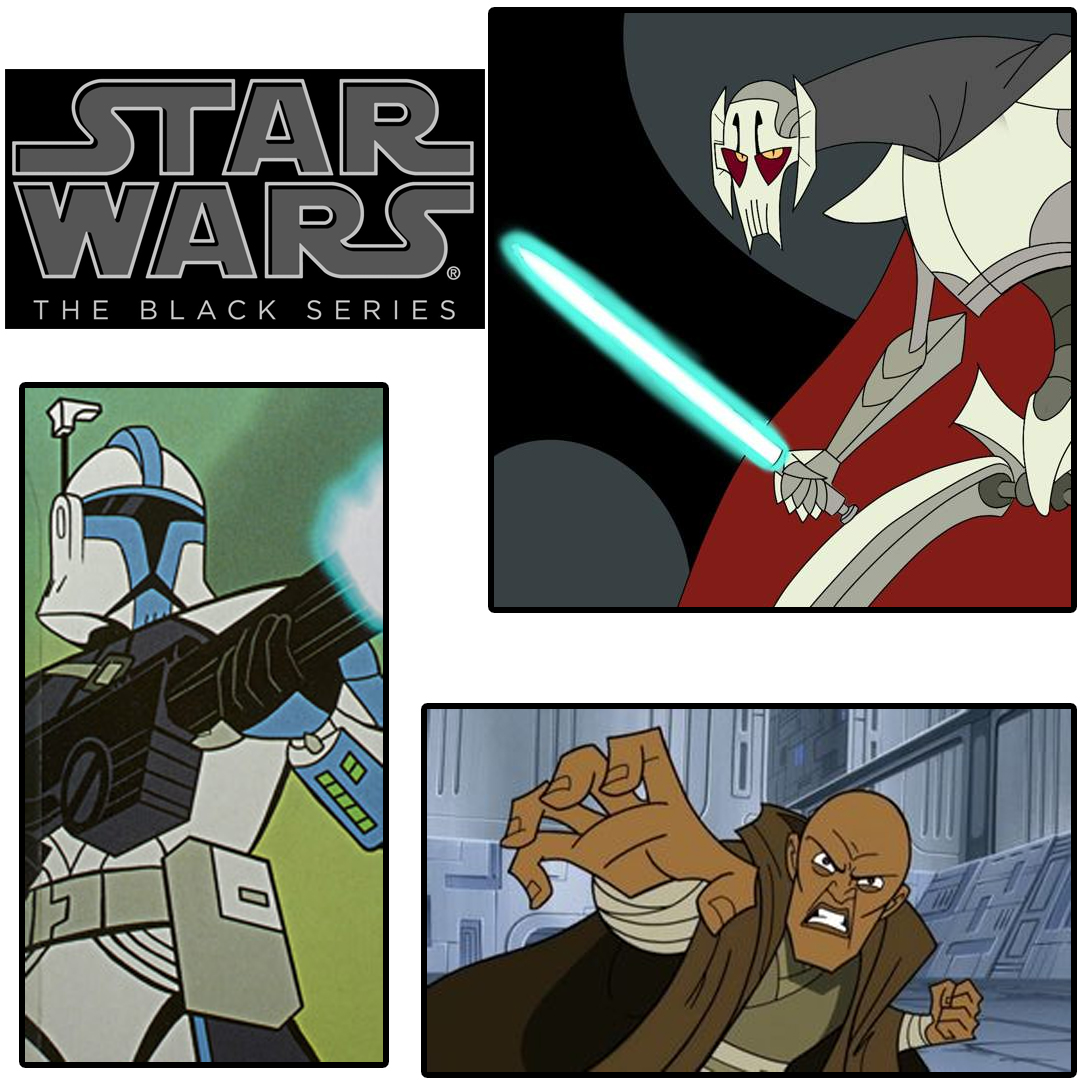 "...all come from existing releases that have new decos inspired by the vibrant style of the series, and the Vintage Collection packaging also incorporates the show's beautiful artwork."
The Vintage Collection
The Vintage Collection will see six new additions in Spring 2022 which will also celebrate the Genndy Tartakovsky Clone Wars 2-D series.