Hello and welcome to my website, my name is Chris "Criz Bee" and I began building Galacticfigures.com (previously JediBusiness.com) in March 2004. The website was a school project originally and just kept growing over the years, so everything you see here is custom built. The purpose behind the project was to help fellow collectors look up Star Wars figures and provide details about them, along with helping fans getting an overview of what's available for specific movie scenes so that they could be recreated at home in a diorama. Currently there are over 4,000 different Star Wars figures listed on the website with over 60,000 different images.
Over the years I've had the opportunity to work on a variety of different Star Wars action figure related projects including taking pictures for a "Sociology in Action" textbook used in Canadian classrooms, providing images for the Star Wars episode from season 1 of the Netflix TV series "The Toys That Made Us", contributing to an article in the Cool&Collected collectors magazine or providing images for a French Star Wars Collecting book by author Stephane Faucourt. I've also had the opportunity to interview many of the people who worked on the Star Wars action figure lines or were intimately involved in its creation.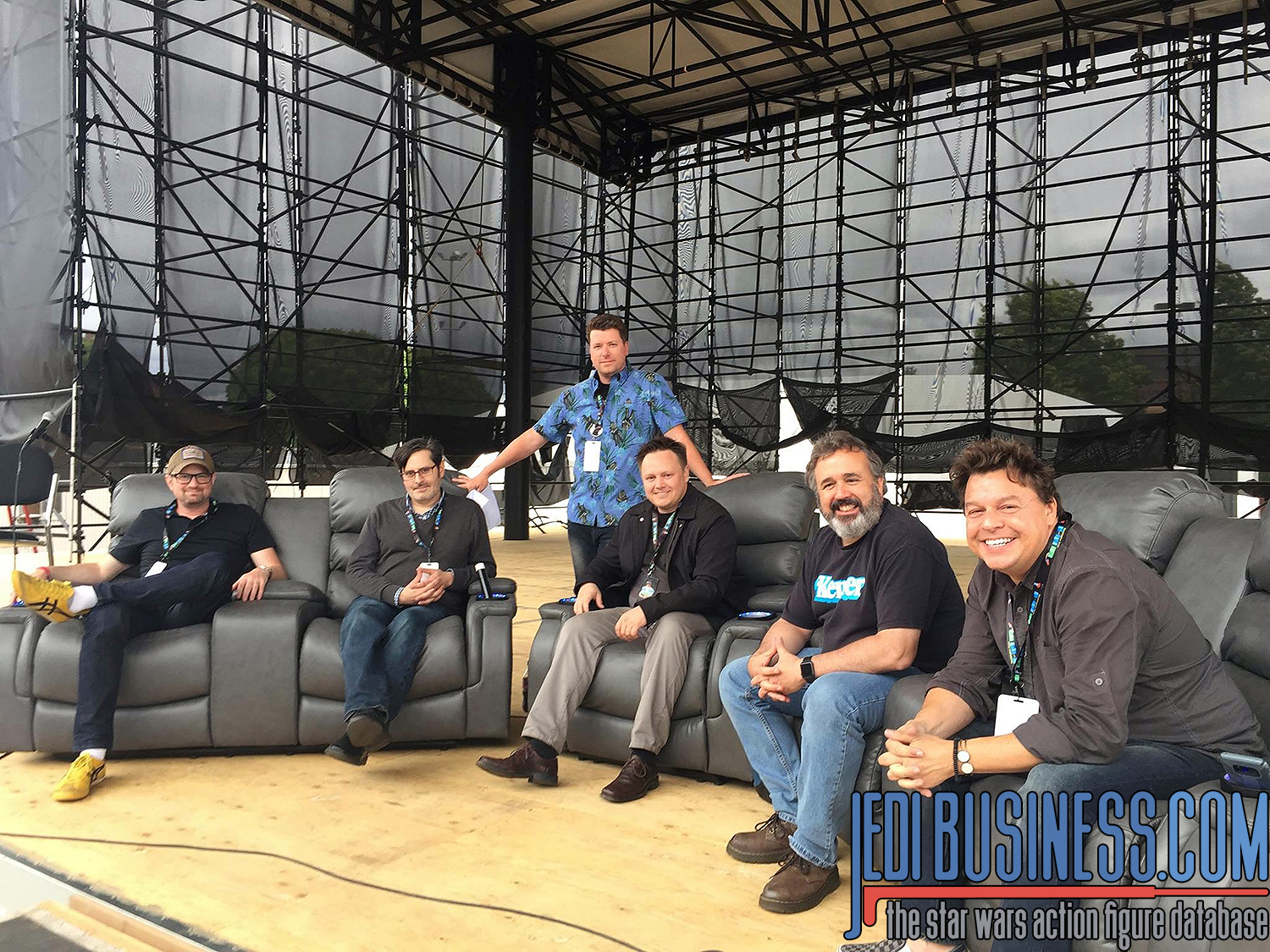 Star Wars action figure discussion at WA State Summer Con 2018 with Brian Volk-Weiss (producer of the Toys That Made Us Netflix TV show), Mark Bellomo (author of The Ultimate Guide To Vintage Star Wars Action Figures), Jake Stevens (standing), Criz Bee (Galacticfigures.com), Gus Lopez (TheSWCA.com/author), Jordan Hembrough (host of the Toy Hunter TV show on the Travel Channel and QuestTV).
I've been involved in several Star Wars Celebration events over the years where I collaborated with fellow fan sites and content creators, and handed out swag to fans in the collector's lounge. You can see some of the swag and projects below.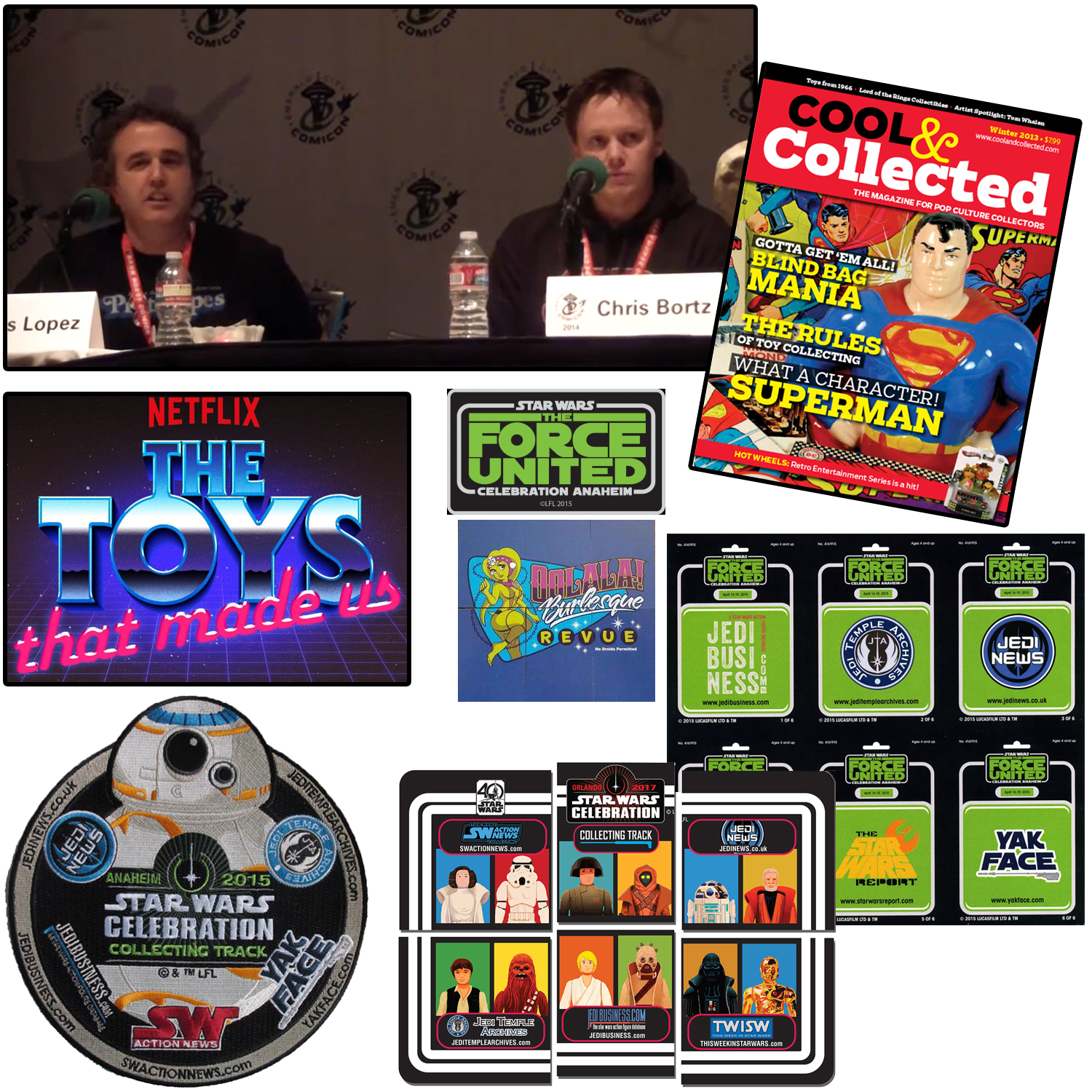 ECCC 2014 Star Wars action figure panel along with some Star Wars Celebration Swag over the years in collaboration with other fan sites
Thank you for your interest, and see you at a Star Wars action figure event near you! May The Force Be With You!
Chris "Criz Bee" with Mark Hamill (Luke Skywalker), Star Wars Celebration Orlando, Fl 2012