5/1/2016
Get ready for Summer 2016 with the hottest STAR WARS items, from Star Wars Action Figures to Star Wars T-Shirts and Star Wars Swim Wear, we've compiled a list with links where you can get the hottest Star Wars items for May The Fourth 2016!

STAR WARS ACTION FIGURES
Here is a selection of Star Wars action figures from the 6-inch THE BLACK SERIES on Amazon.com, check 'em out!
Here is a selection of Star Wars action figures from the 3 3/4 inch The Force Awakens toy line on Amazon.com, check 'em out!
STAR WARS IN THE SUMMER!
Take a look at some fantastic beach and Summer fun Star Wars items from SwimWays!
Here is a selection of our favorite STAR WARS T-SHIRTS on TEEPUBLIC! Use promo code STARWARS30 for 30% off! You can browse the entire Star Wars Collection here: Star Wars T-Shirts On TeePublic!
WIN A KMART EXCLUSIVE REY (STARKILLER) 6-INCH FIGURE
Do you want to win a Kmart exclusive THE BLACK SERIES REY (STARKILLER) 6-inch figure? Make sure to listen to TOY RUN - THE STAR WARS ACTION FIGURE CAST! It's easy to enter! You can listen to the latest show here: TOY RUN - Episode 8.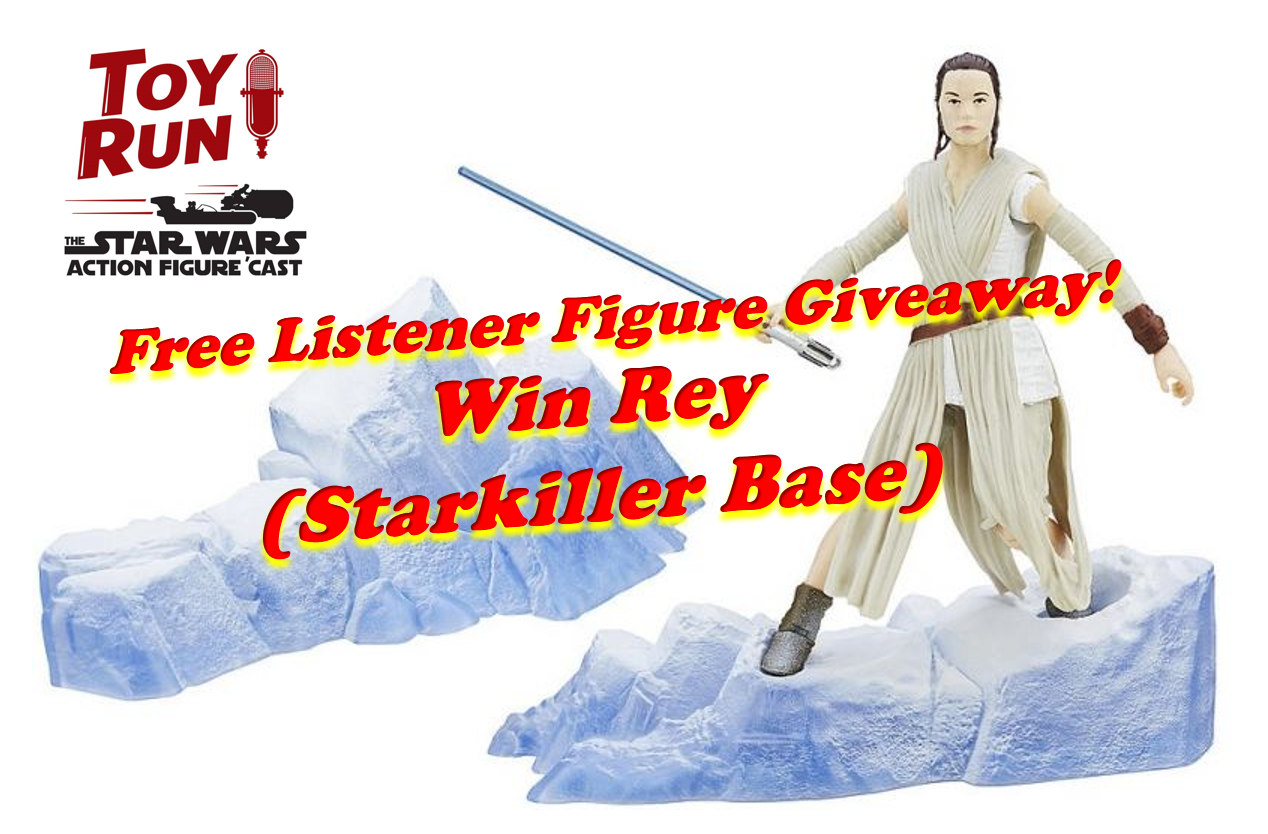 SPHERO
The number one toy from The Force Awakens is the App-Enabled Droid BB-8 by Sphero!
DISNEY STORES
Disney Stores across the nation will have an exclusive 6-inch DIE CAST PROTOTYPE BOBA FETT ACTION FIGURE. The first 50 guests on Star Wars Day will receive a free Boba Fett pin. See the picture below for more information about their exclusives.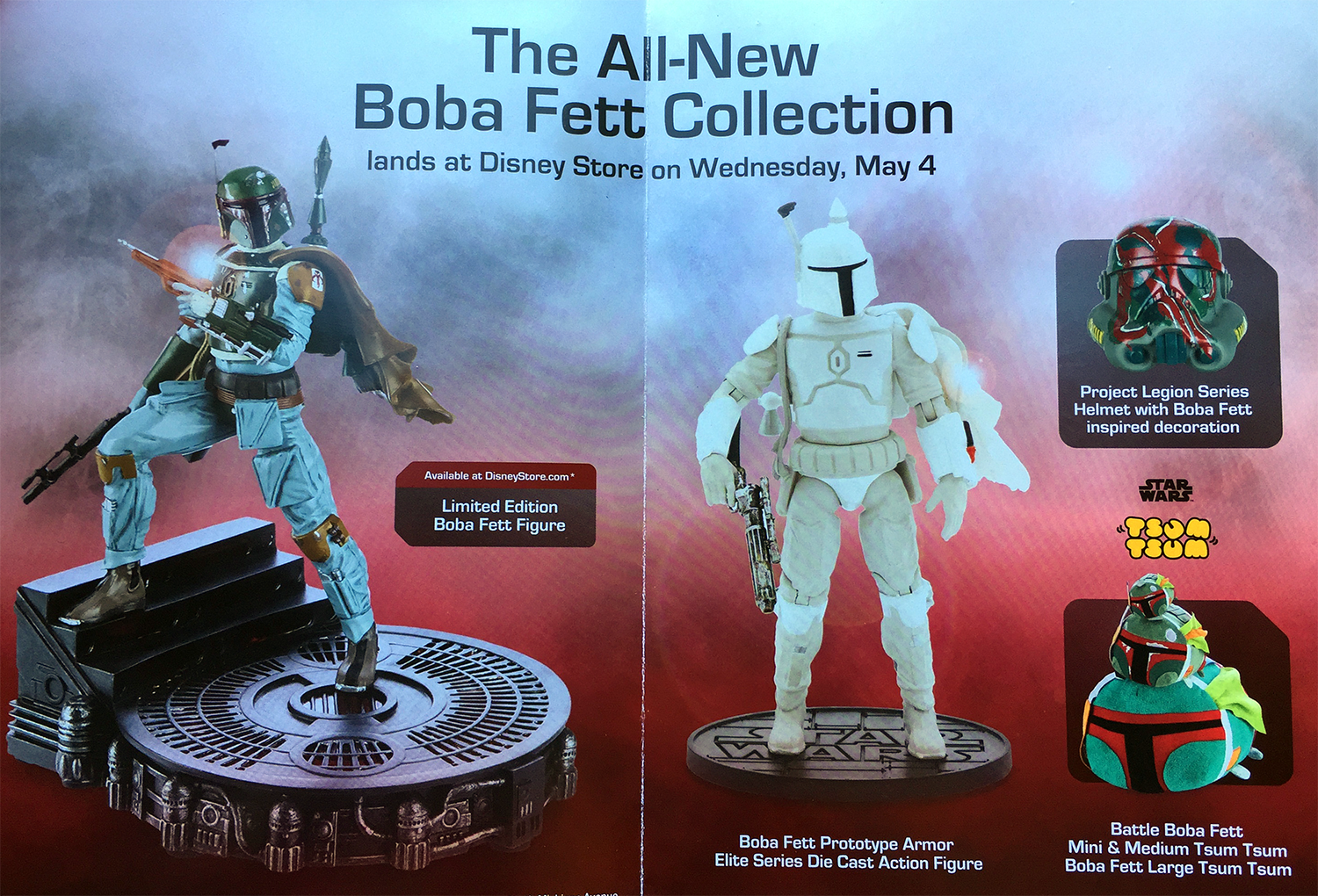 STAR WARS ACTION FIGURE VARIANT COMIC BOOK COVER
You will be able to pre-order two versions of the exclusive Han Solo Bespin variant comic book cover from John Tyler Christopher. The first one will be the regular edition, which will cost $20, a signed and graded copy will cost $70. The limited edition pre-order starts Wednesday, May 4 at 6pm EST! Click on the cover to get to the official website.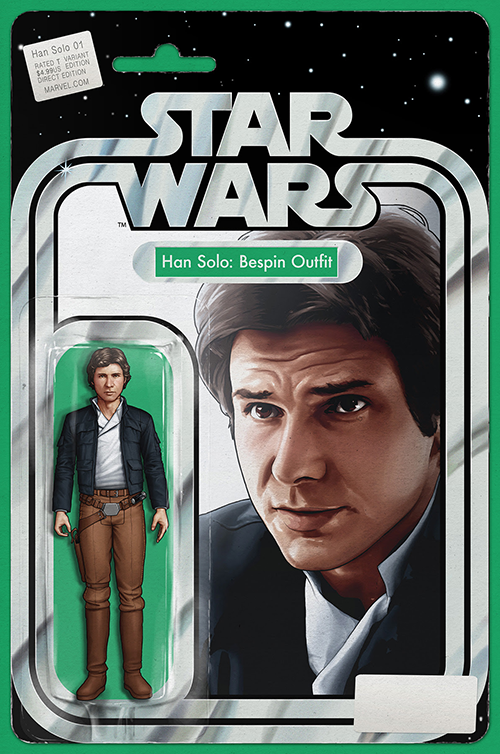 WALMART EXCLUSIVE STAR WARS ACTION FIGURES
Don't forget, Walmart announced three new Star Wars Action Figures from The Black Series 3 3/4 inch line, Han Solo (Starkiller Base Outfit), General Leia Organa and Captain Phasma! So this week might be a good time to go on a Toy Run!