Hasbro announced the Nevarro Cantina Playset for 3 3/4" figures several months ago and yesterday we found out what it looks like, what accessories are included, what figure it comes with, the price and availability. The Nevarro Playset costs $52.99 and will ship to fans in Spring 2022, but it's already available for pre-order at several online stores such as Entertainment Earth (free shipping and MINT guarantee) and Amazon.
Here is a look at the vintage Kenner-inspired packaging featuring the race track going around the packaging and the vintage-inspired Mandalorian logo.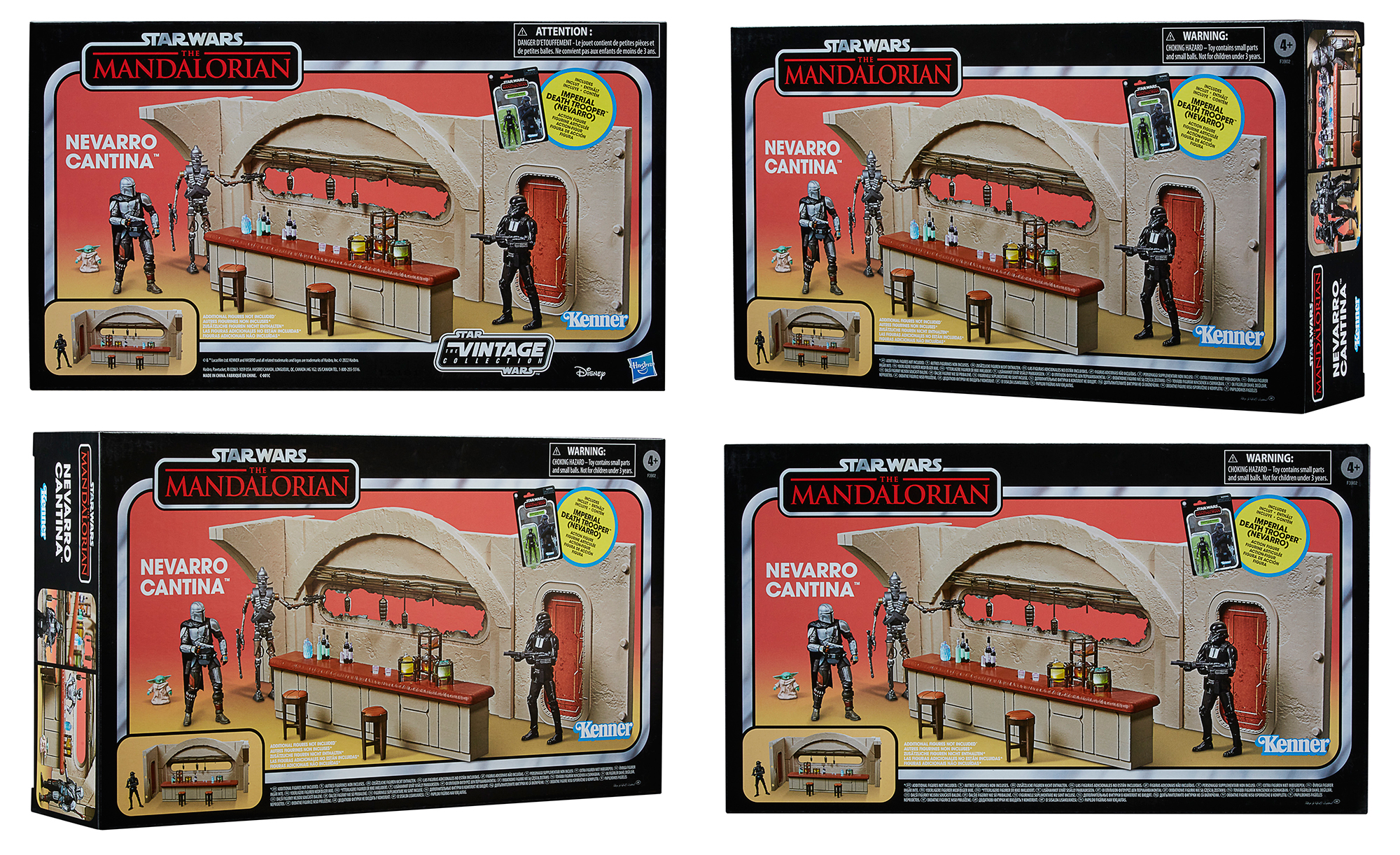 The playset will come with exchangable window backgrounds so that it can be displayed "shot up" or "new", it's your choice how you want to set it up.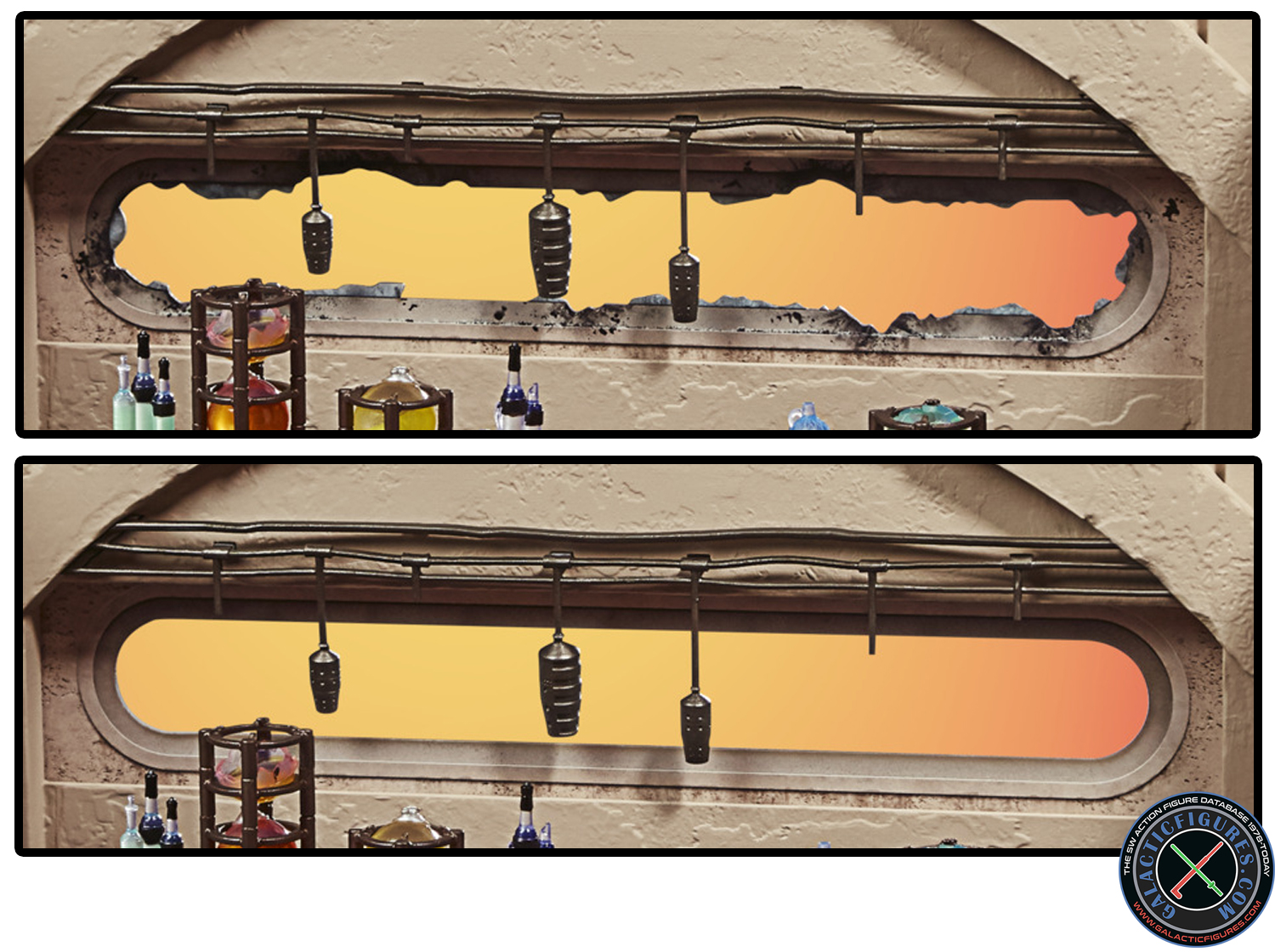 Here you can see that you can place the door or the archway on either side of the playset, and the image further down shows how you can place two sets together and build around the corner.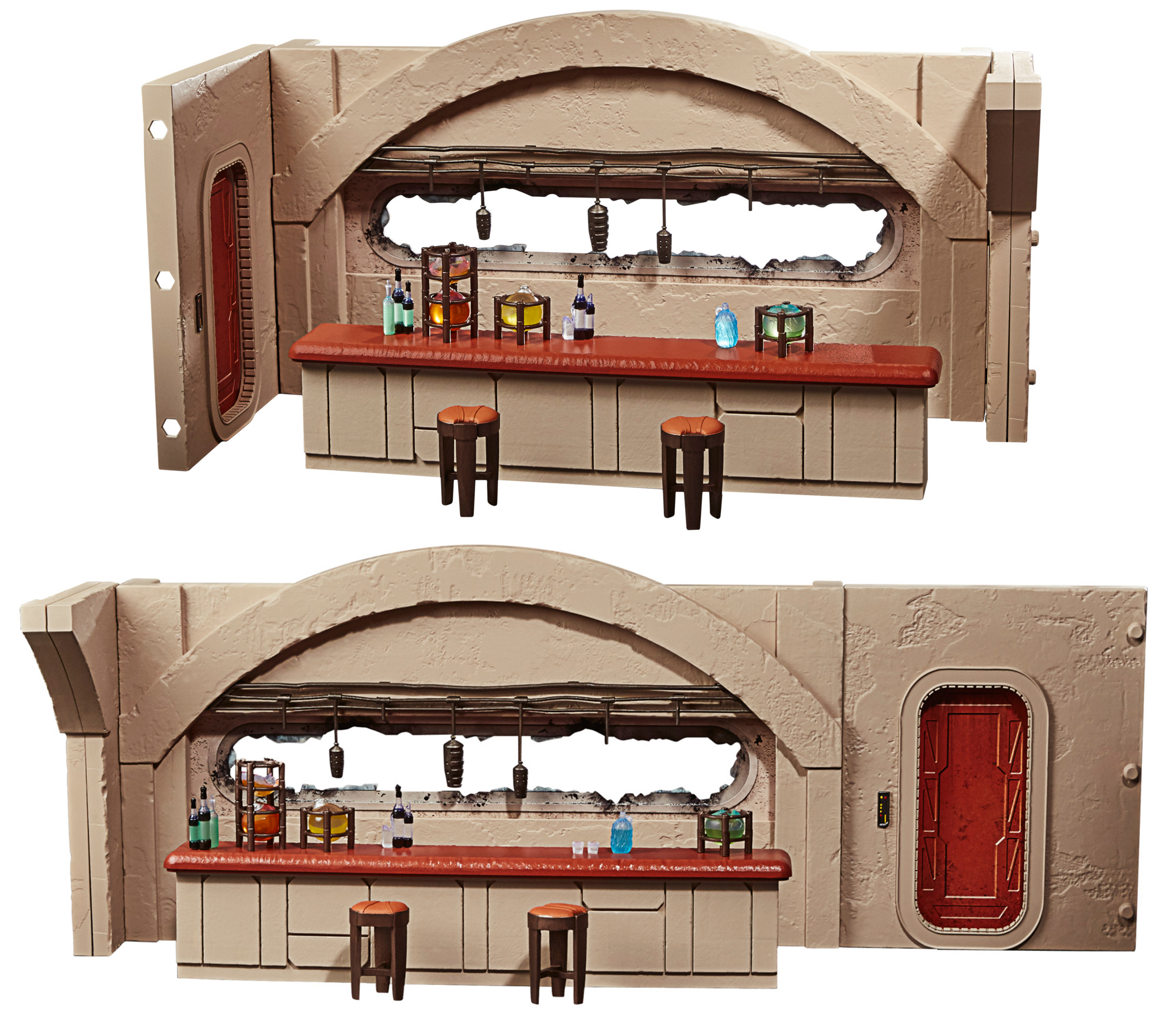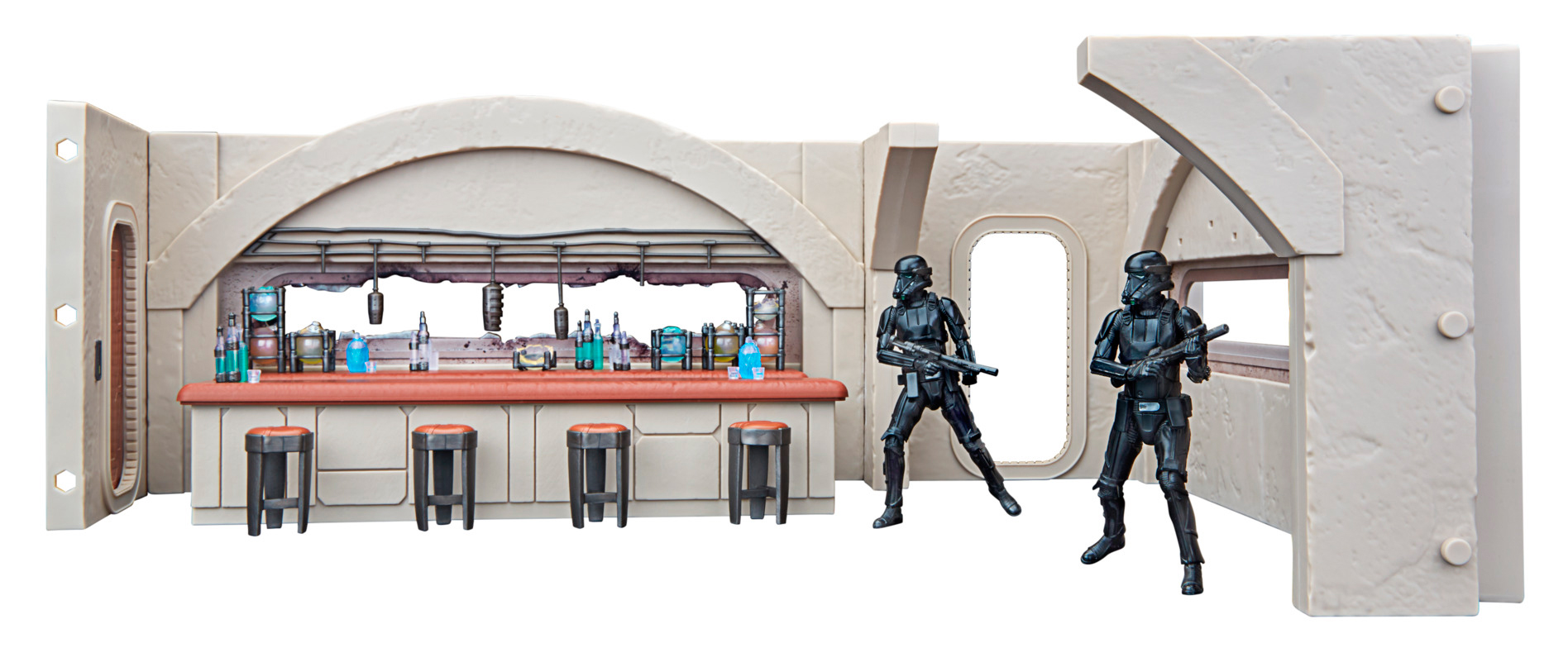 The included Death Trooper figure is a re-release, however the packaging for the figure is new and unique (featuring Nevarro on the card) and can only be acquired by purchasing the playset.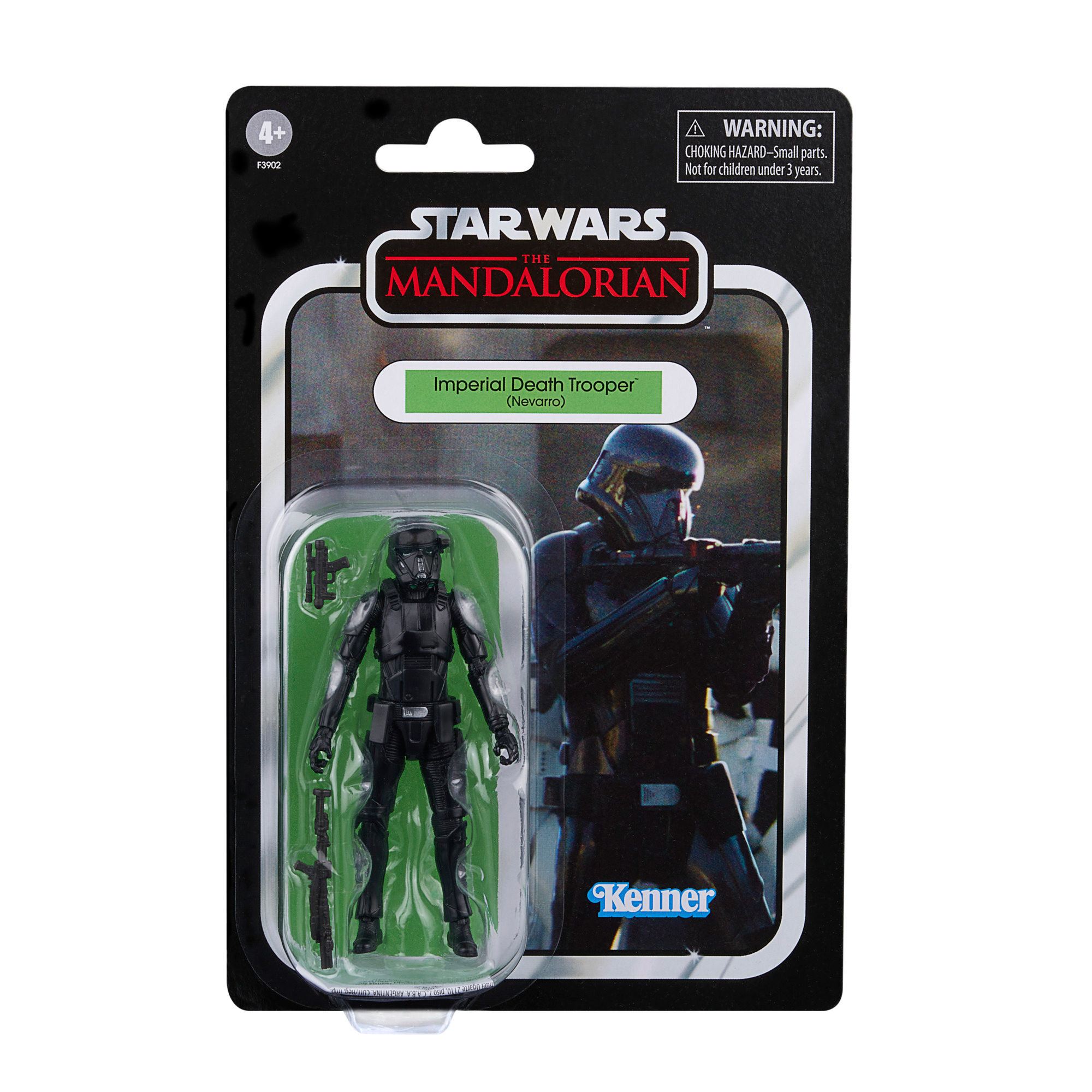 The Vintage Collection Nevarro Cantina Playset looks mighty cool and fun, and it will give fans an instant diorama to display figures in style. Here is a list of Vintage Collection figures specifically from the Mandalorian which you can use with the playset. You can pre-order the playset at a variety of different online retailers, including Entertainment Earth (free shipping and MINT guarantee) and Amazon right now.