Affiliate Pre-Order Links to Entertainment Earth (links will be live at 10am PST on 2/10/2022)
Hasbro has just finished their first Star Wars livestream for this year and they came out swinging with a ton of cool announcements, including one of the biggest playsets they have ever made for 3 3/4" figures. Let's take a look at what Star Wars action figures were revealed. 
The Black Series
The Black Series 6" ARCHIVE line will see a total of two waves, or eight figures, in 2022. The team showed figures of C-3PO (A New Hope), Lando Calrissian (Skiff Guard), Emperor Palpatine (Return Of The Jedi) and Bounty Hunter Dengar. They also revealed that Han Solo (The Force Awakens), Chewbacca (A New Hope), Princess Leia Organa (Boushh Disguise) and Grand Moff Tarkin will be in the second wave but they had no figures to show yet.
All human faces will be updated with Hasbro's photo real face print and they are all mainline releases. The first four shown figures having an estimated shelf date of Fall 2022. Pre-orders will go live tomorrow at 1pm EST, check back here tomorrow for pre-order links.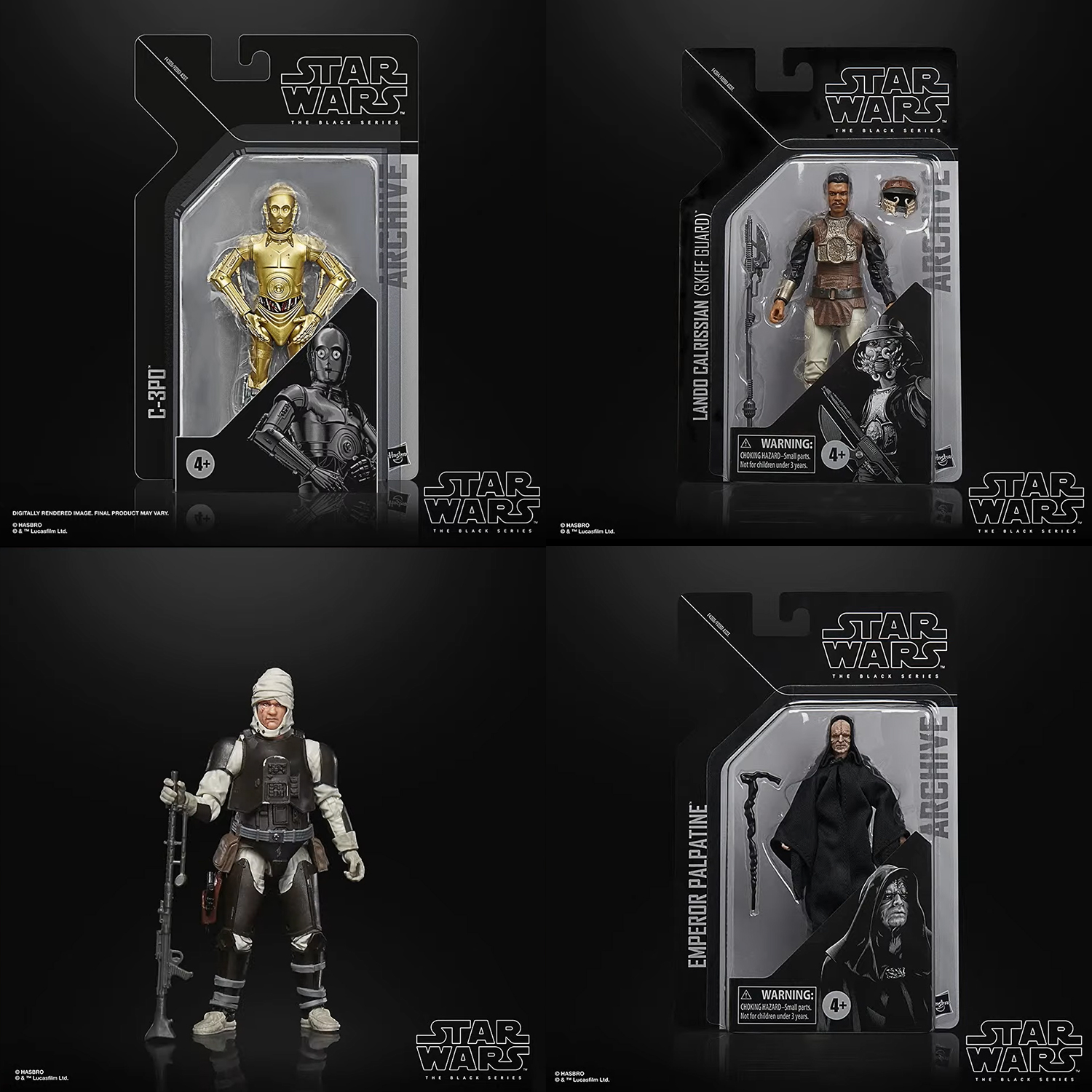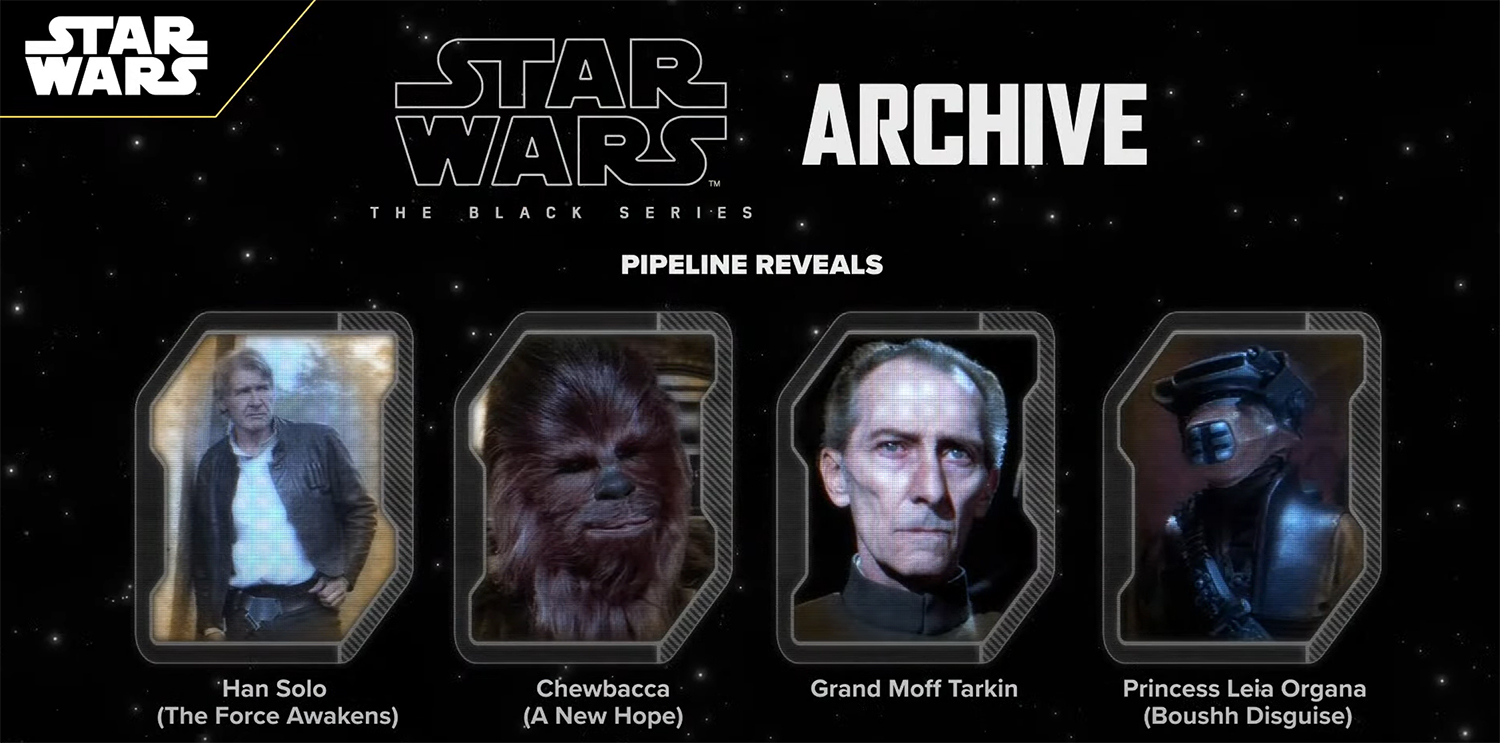 The Nightbrother Archer from the Star Wars: Jedi Fallen Order video game will come to the Black Series 6" Gaming Greats line-up exclusively to GameStop in the United States. The figure will be #10 in the Black Series line-up for gaming specific figures. Pre-orders will go live tomorrow, February 10, 2022 at 1pm EST.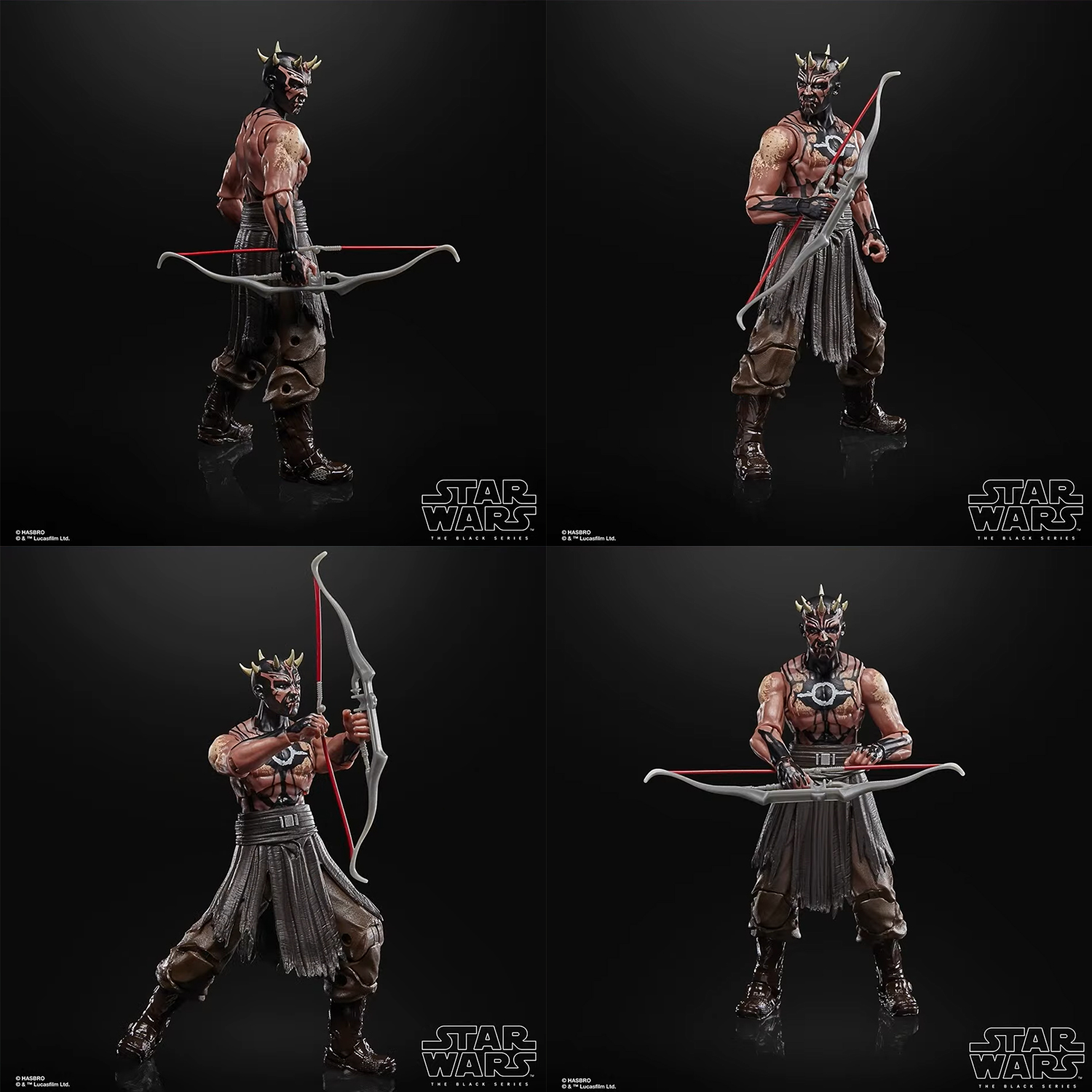 The last reveal for the Star Wars The Black Series 6" line were three figures which are currently in the early stages of development and won't be released until sometime in the middle of 2023. The figures announced included Jedi Master Aayla Secura, Darth Maul from the seventh season of the Clone Wars animated series and Saw Guerrera from Rogue One. Pre-orders for those figures will go live at a later time.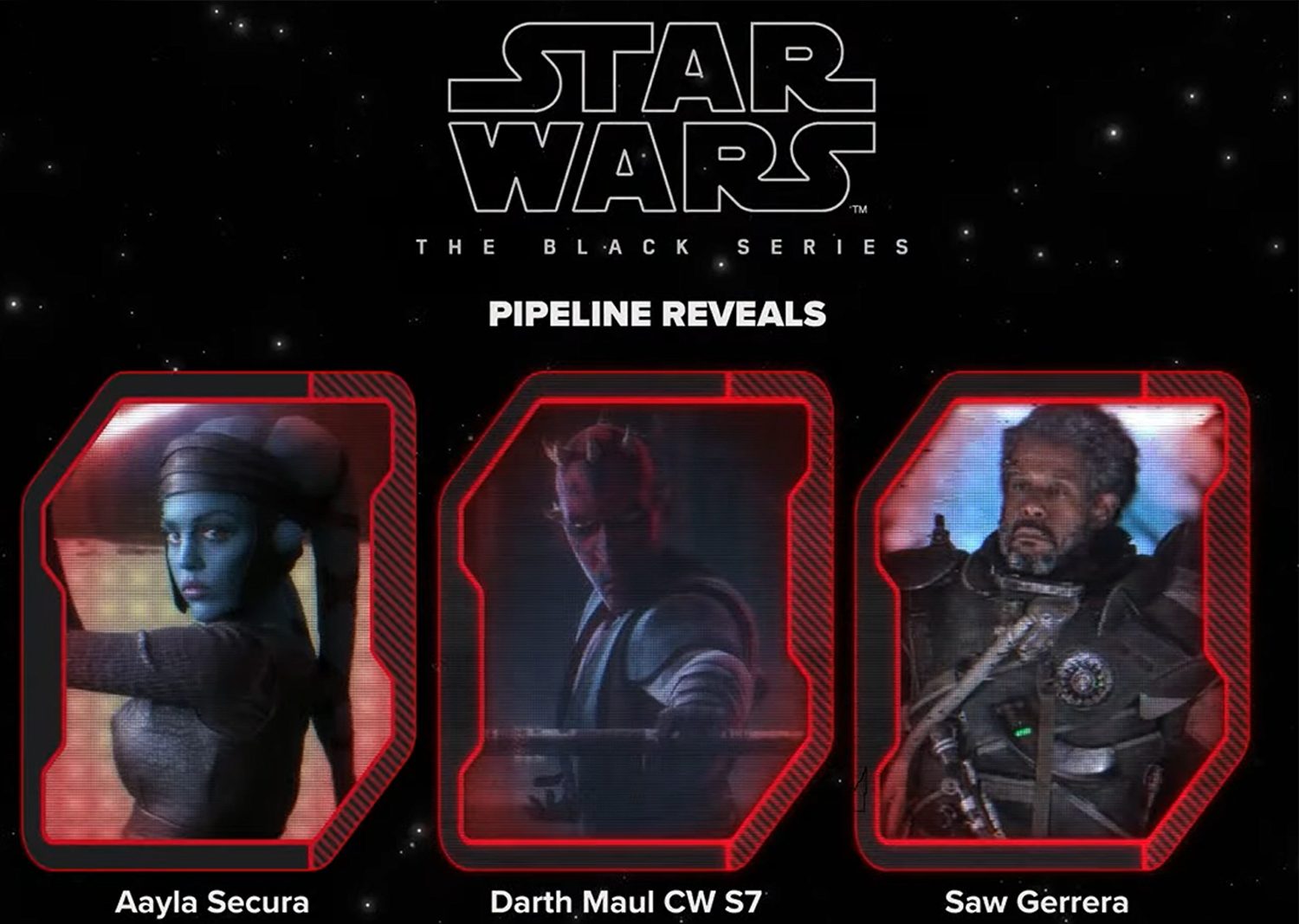 The last talking point for the Black Series 6" line was the Target exclusive Arvala-7 Mandalorian Deluxe figure, which now has a street date of March 27, 2022. Target has been putting this figure in and out of stock on their website, clearly unable to handle the roll out of this figure. It looks like Hasbro stepped in and added more time for more shipments to arrive so that Target can add enough quantities to their website so everyone can go to the website and place an order. So, check Target on March 27.
On a side note, Hasbro also revealed a Black Series Dark Trooper figure earlier this week, you can see the announcement and press images here.
The Vintage Collection
Talk about the perfect timing! Just hours after episode 7 of the Book Of Boba Fett series was up on Disney+ the Hasbro Star Wars team revealed Boba Fett's Throne Room, one of the biggest playsets ever made for 3 3/4" figures. This diorama set will come with an all new carded Bib Fortuna figure, 50 accessories (!?! wow!), a grill with manually turning spit where you can attach and roast a Kowakian Monkey lizard and a manually rolling dais platform!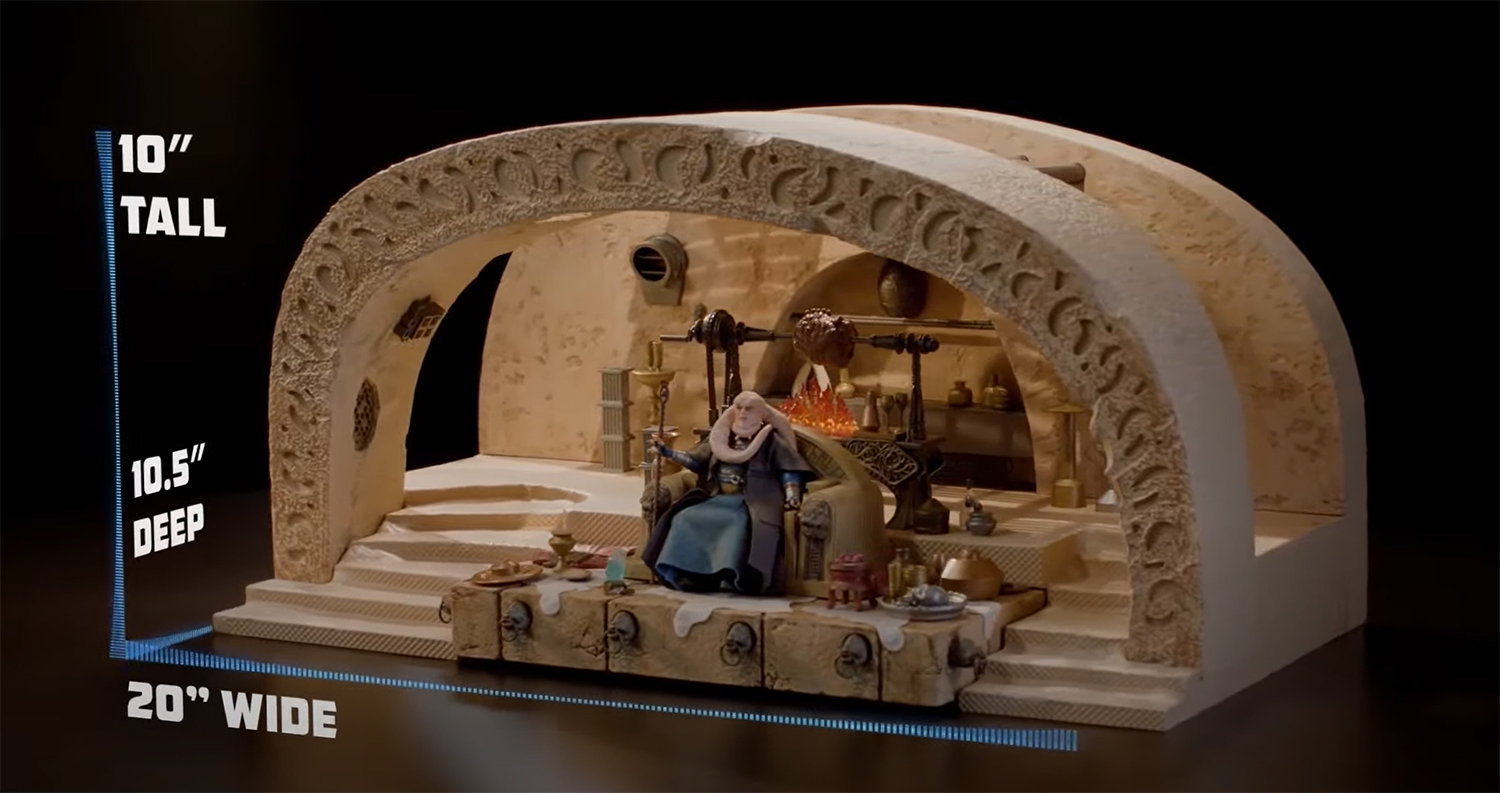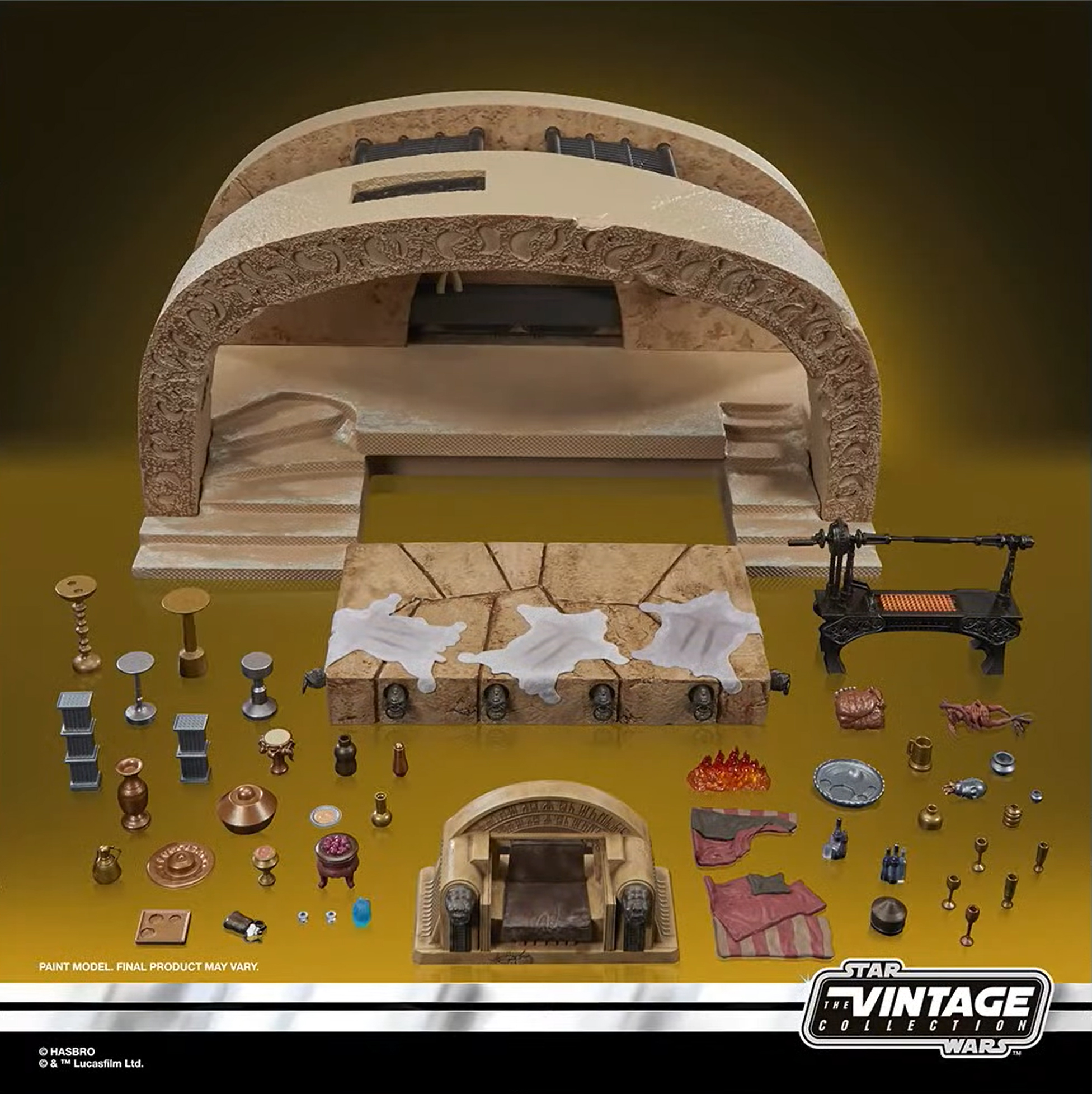 The included Bib Fortuna figure will be carded (the packaging wasn't shown yet) and it'll come with soft-goods robes so that he can sit on the throne. Hasbro will even include an updated version of the Kenner staff with the figure, which is a cool throwback and accurate to the tv series.  Boba Fett's Throne Room will be available ONLY through HasbroPulse.com and cost $229.99, pre-orders go live on February 10, 2022, at 1pm EST. Unfortunately it's not expected to ship out until the Summer of 2023.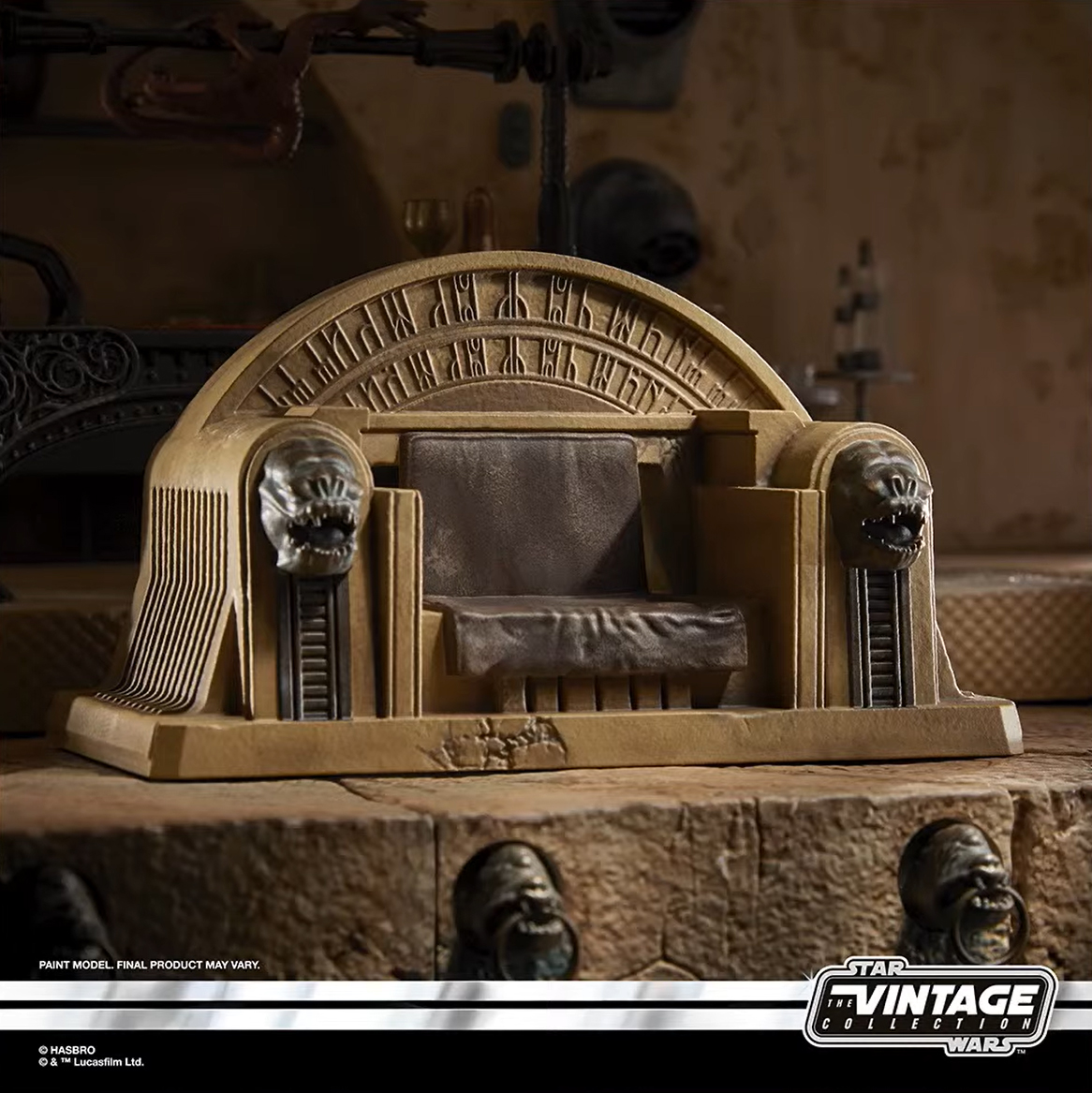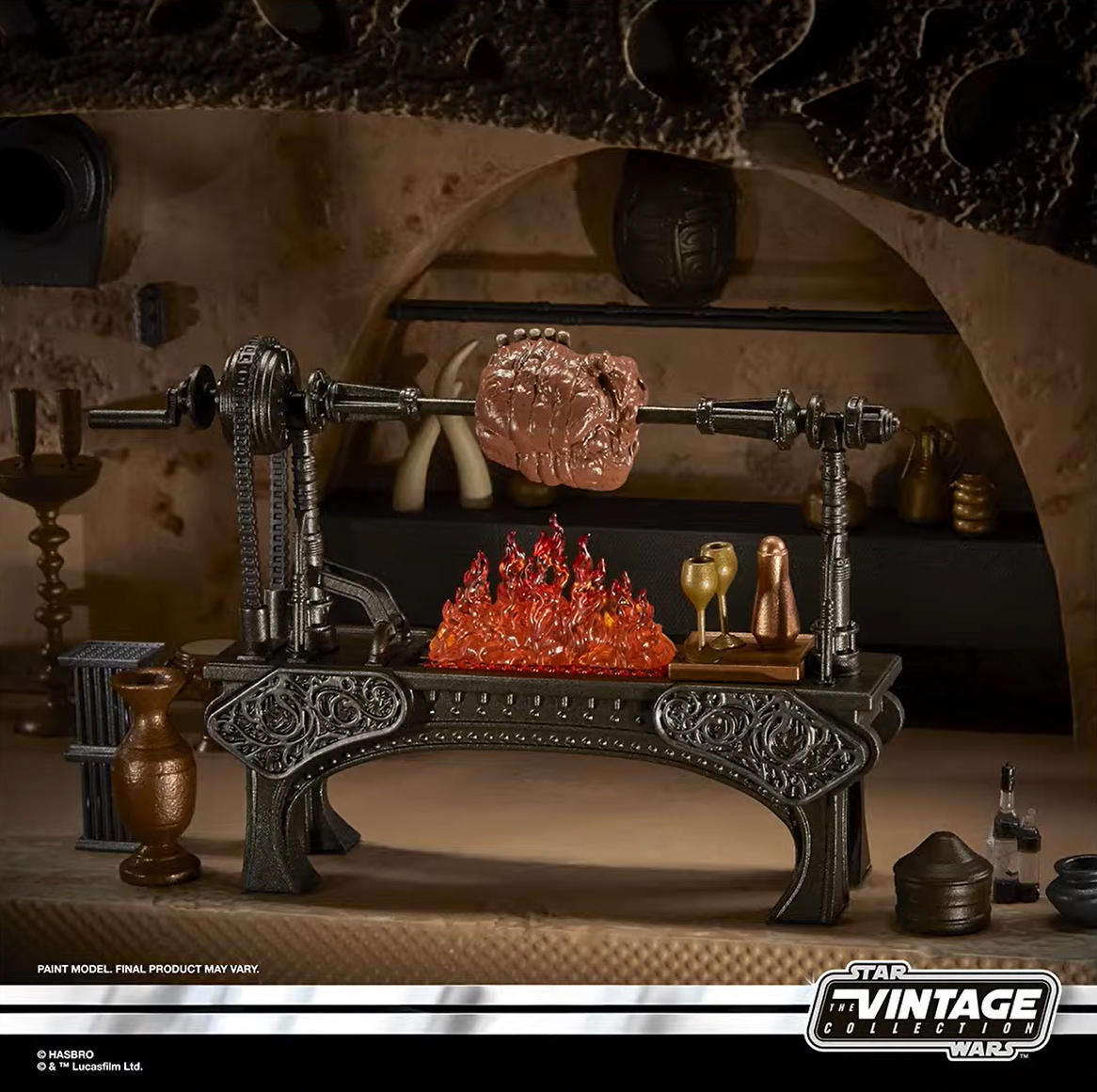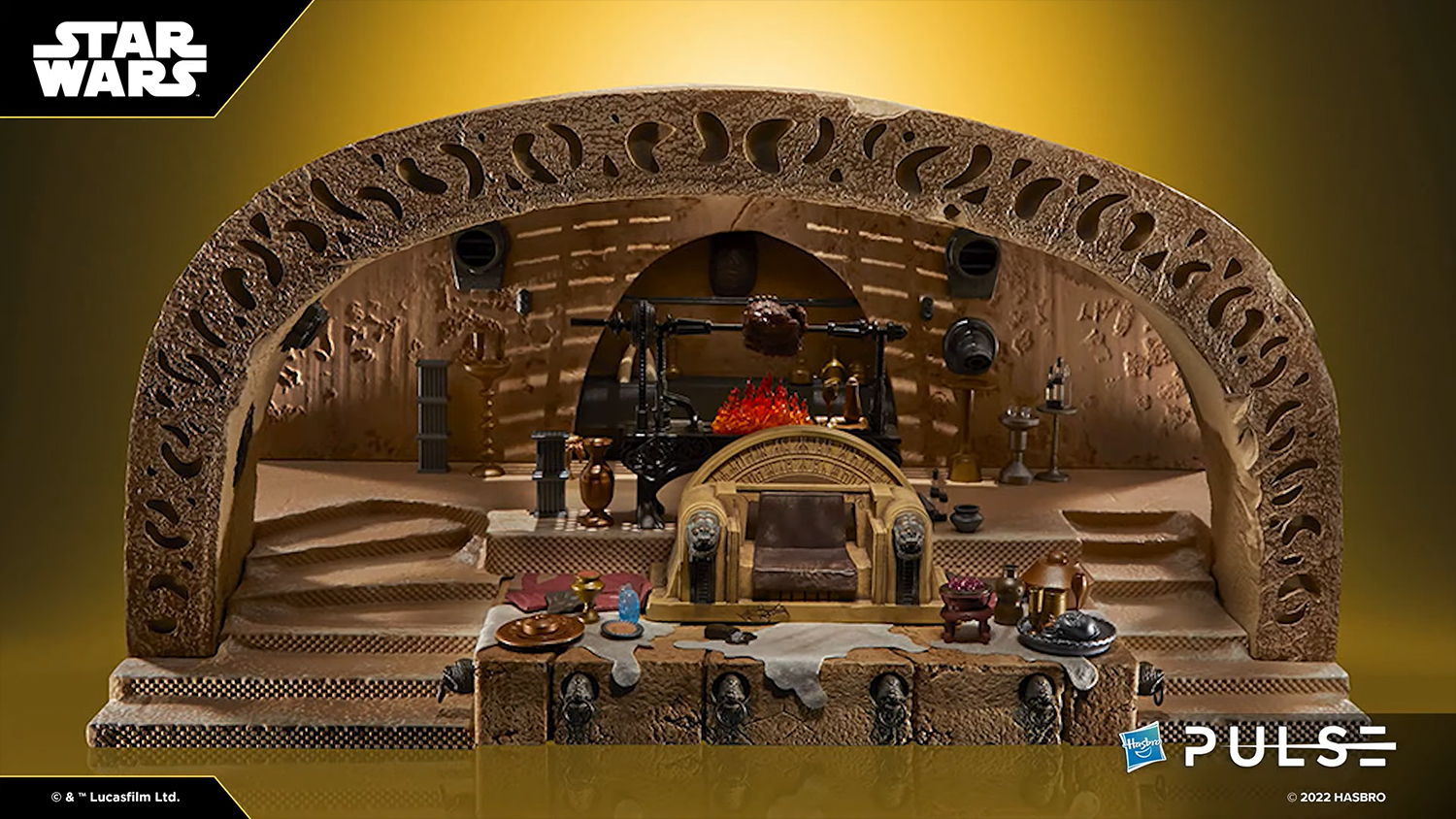 Besides the fantastic looking Throne Room, Hasbro also announced the 501st Clone Trooper as coming to the Vintage Collection. This character has been released previously but this time around the figure comes on a Clone Wars cardback and it has a new portrait (similar to the ones used in the Bad Batch Amazon exclusive multipack). This figure is a regular release, pre-orders go live tomorrow on February 10, 2022 at 1pm EST and it's expected to be out in the Fall of 2022. This is a cool addition to the 3 3/4" line, especially with those troopers being featured in the Book Of Boba Fett briefly, and a possible appearance in KENOBI later this year.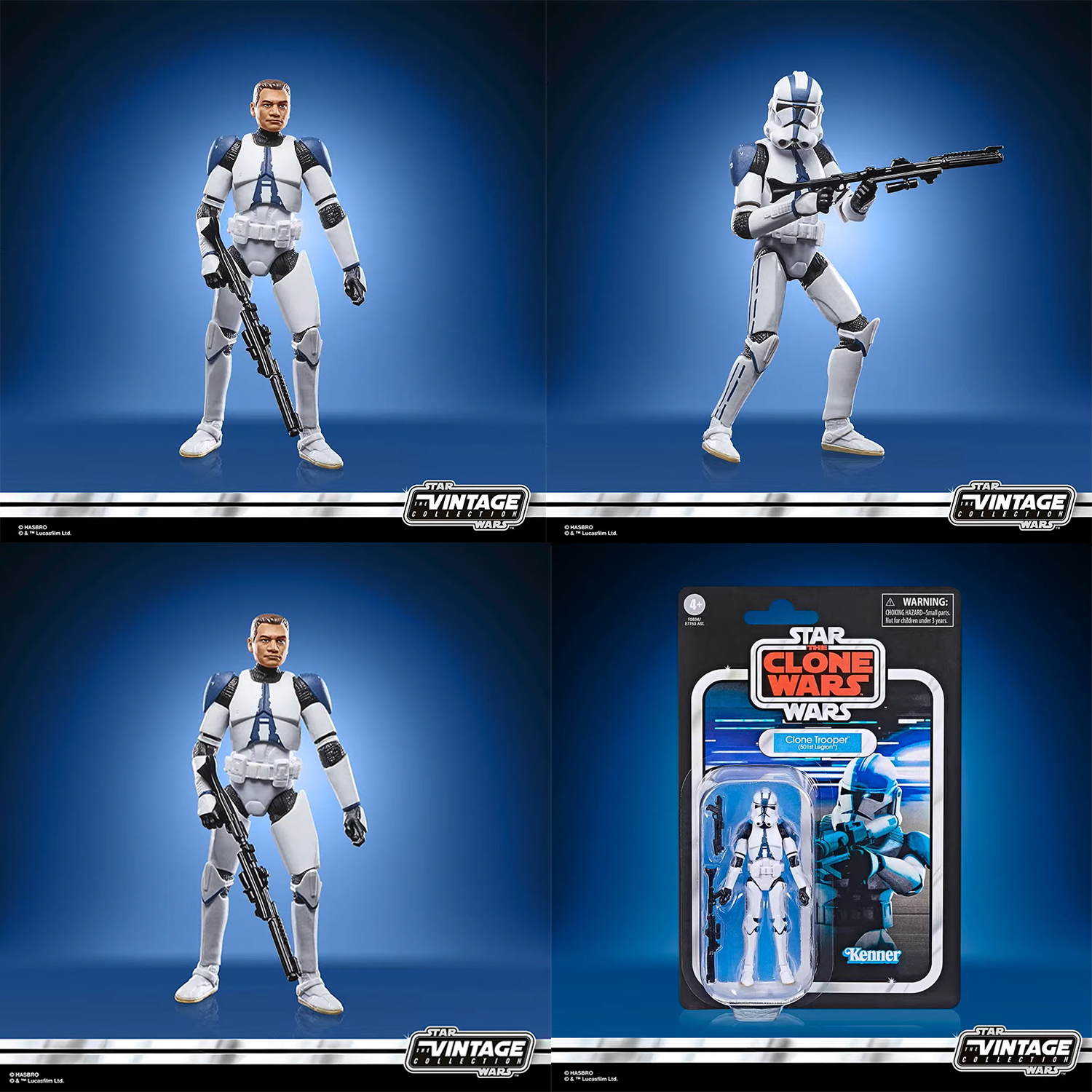 Pipeline reveals for Star Wars The Vintage Collection included Anakin Skywalker on an Attack of the Clones cardback which has never been done before, and the Mandalorian Commando from the Clone Wars! Both of those figures will not be out until sometime in 2023 however.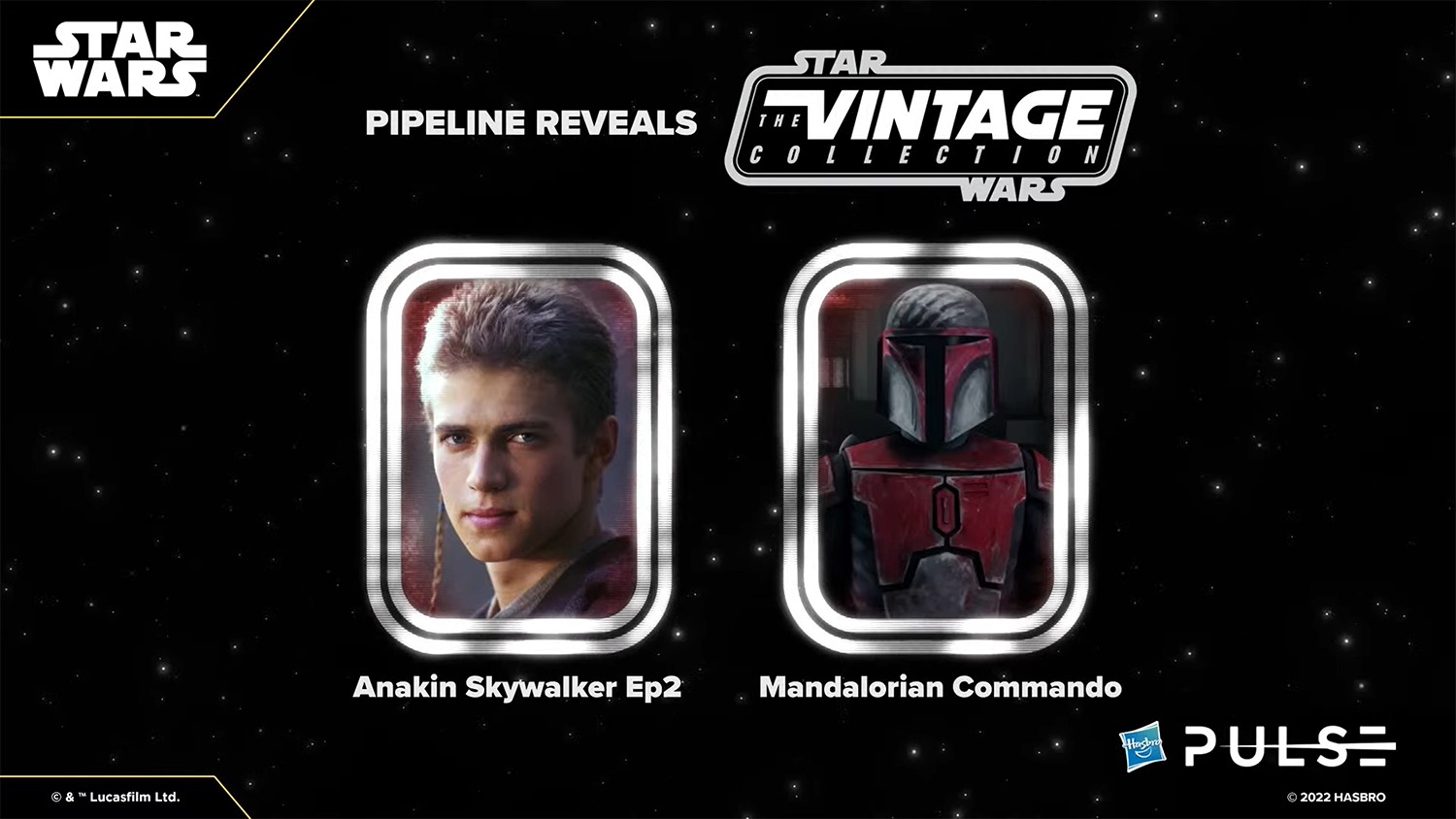 Hasbro also announced a Vintage Collection Din Djarin (Morak) figure earlier this week, you can take a look at this figure here and they've released an unboxing video of the Vintage Collection Razor Crest.
Last but not least the Star Wars team announced that Hasbro Pulse will come to Germany in March 2022! This will make it easier for collectors in Germany to get their hands on exclusive figures. Hasbro Pulse will also be coming to other European markets later in the year, stay tuned for more details in the near future. 
And this was it! A pretty awesome first livestream this year with a huge playset announcement coming to the Vintage Collection!