Entertainment Earth Pre-Order links (use code SPRINGFREE22 for free shipping for over $39 pre-orders)
The Hasbro Star Wars team held a livestream on the Hasbro Pulse YouTube channel this morning where new Star Wars action figures were announced and shown for the very first time. Below is a summary of all the figures announced.
The Black Series
The team showed the Black Series Deluxe Saw Gerrera figure, which will be released in Star Wars: Rogue One packaging as #10. The figure looks decked-out and highly detailed and it'll include a staff, a blaster and a separate breathing apparatus. Pre-orders go live at most major retailers tomorrow, April 7, 2022 at 1pm ET (msrp $33.99), and he's expected to ship in the Fall of 2022 -> check Entertainment Earth!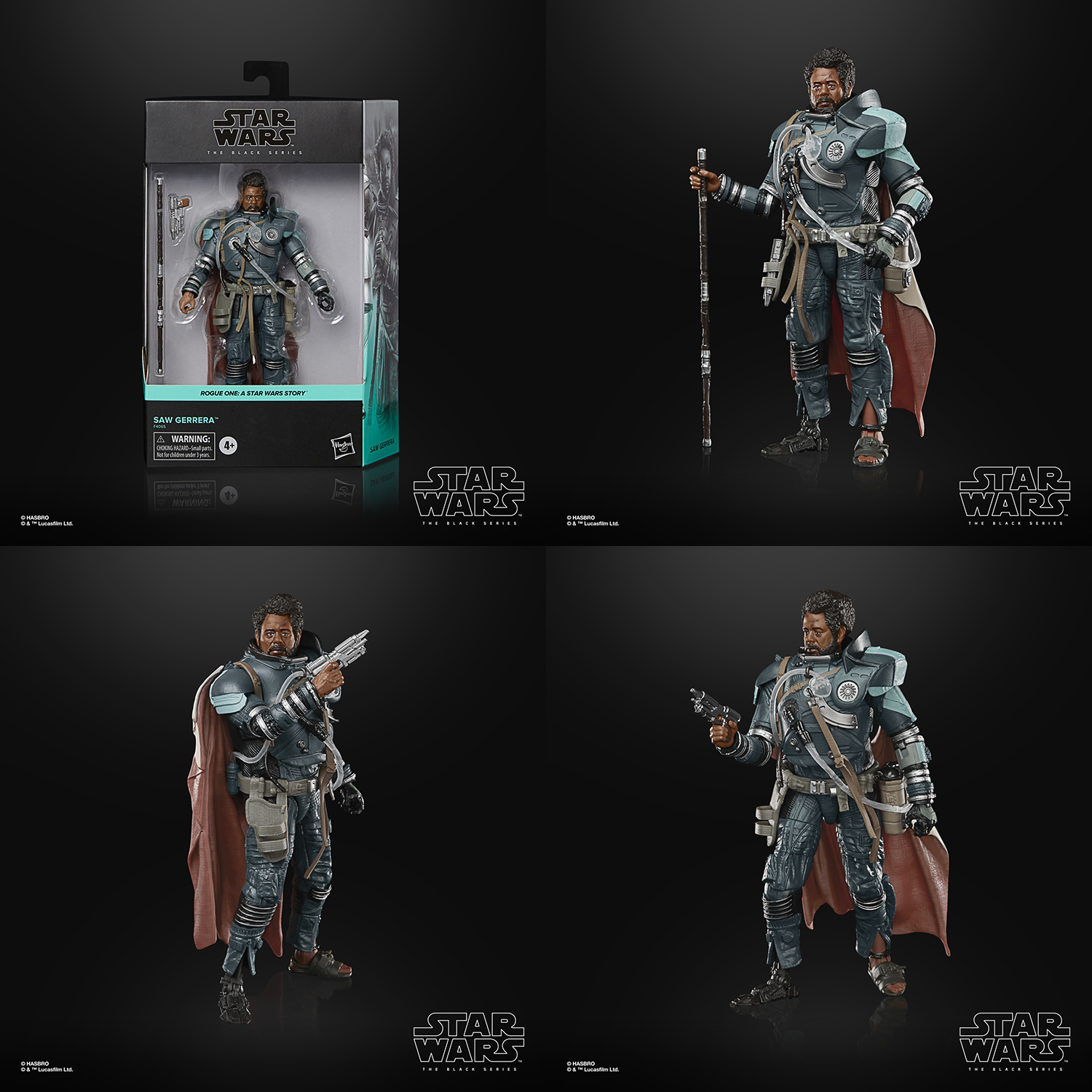 Besides Saw Gerrera the team showed the next member of Delta Squad from the Republic Commando video game series which is RC-1207 ZEV. He'll be #11 in the Gaming Greats line-up and is exclusive to GameStop in the United States. Zev will be the third member of Delta Squad to be released after Boss and Fixer. He's expected to be on shelves sometime in Fall 2022, pre-orders at GameStop will go live tomorrow, April 7, 2022 at 1pm ET (msrp $27.99).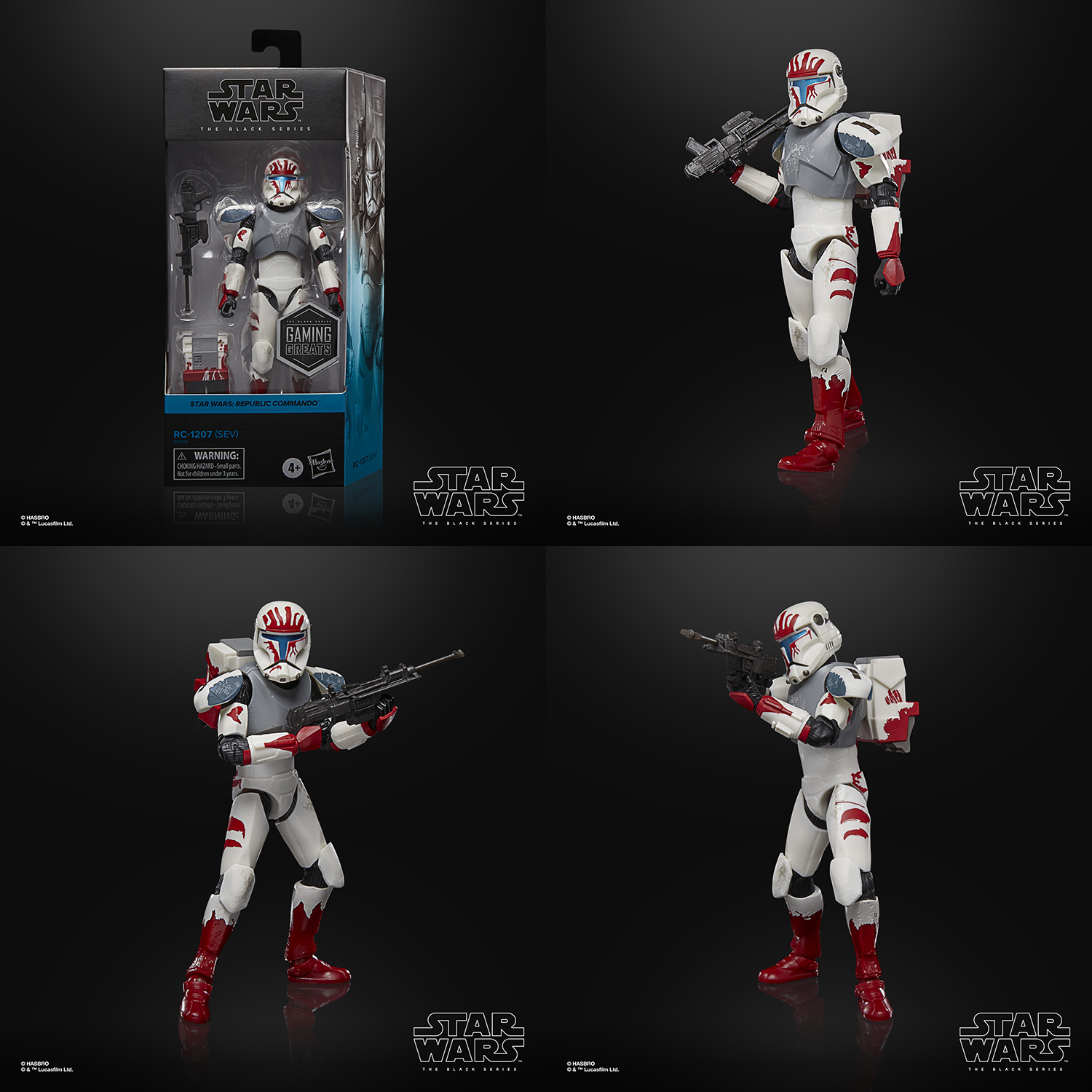 The Black Series publishing program continues with an all white Darth Vader, Princess Leia Organa and Sergeant Kreel. All three figures are based on comic book appearances. Lord Vader appears to be a simple repaint but Leia will come with a removable plastic cape, two weapons and she'll feature a new hair style as seen in the comic books. Sergeant Kreel will come with a lightsaber, a blaster, a jet-pack and a shoulder pauldron. Hasbro gave Kreel a new chest and torso along with straps on the arms and legs which have not been done before on a Black Series Stormtrooper figure. Pre-orders go live tomorrow, April 7, 2022 at 1pm ET through the Fan Channel (msrp $27.99 each).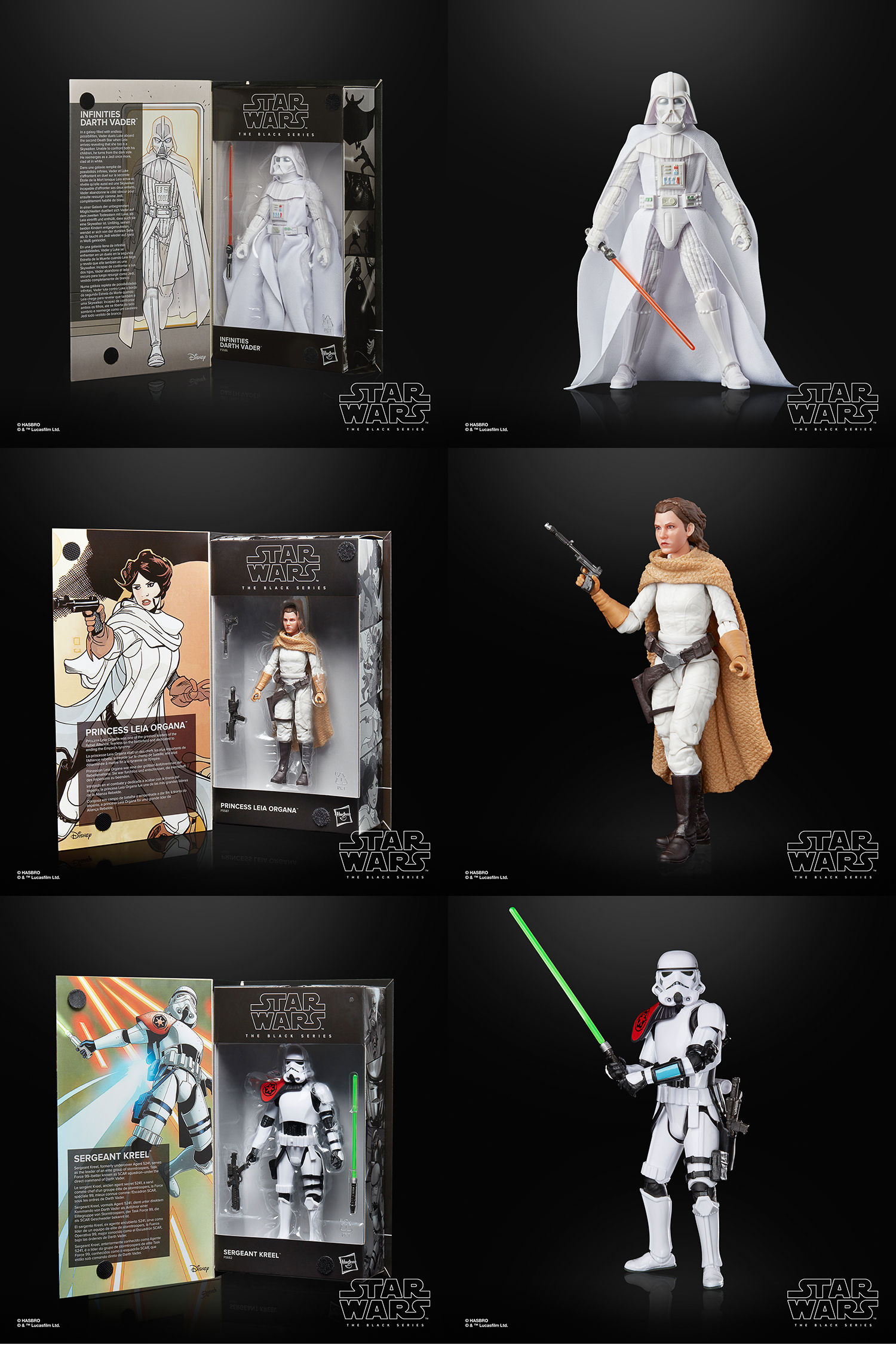 To round out the Black Series reveals the team mentioned that a new Grogu and Migs Mayfeld from the first season of the Mandalorian will be released, but both figures are still very early in development and prototypes of both were not available yet. We all know what we can expect of Migs Mayfeld, but it is unclear what will be different about Grogu, hopefully the team will give him an entirely new and accurately scaled sculpt.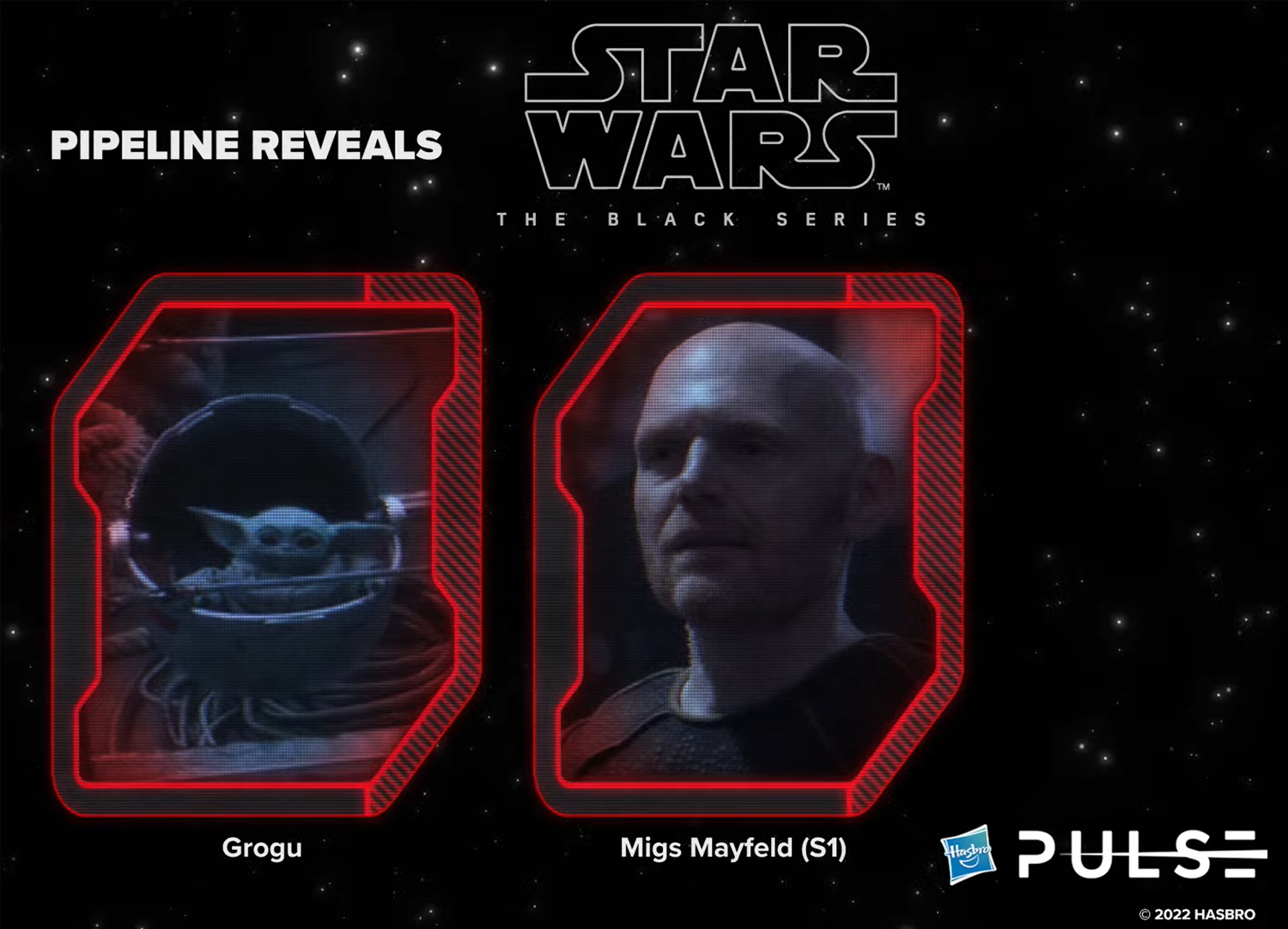 The Vintage Collection
We've given you an exclusive first look at Figrin D'An yesterday, and today the team hinted at a multipack with the full band being released in the future. This however will be the only time when you will be able to get this character carded. TVC Figrin D'An will be released in early 2023, so a multipack will likely be released sometime later in 2023.
The team revealed two Vintage Collection Gaming Greats figures being released with Shae Vizla and Lando Calrissian. Shae Vizla from the Old Republic video game series is a re-work of the previously released figure from 2012 and she will now come with a newly and more accurately sculpted head and the photo real print. The card art was also slightly changed to only feature her name in the name pill and is now missing the small printed "Old Republic Bounty Hunter" line underneath the name. Lando, who is based on his Battlefront II and SOLO appearances, is a repaint of the previously released Lando figure from 2019 but this time he'll come with a soft-goods cape. 
Both figures are expected to make it out to collectors in Fall 2022, pre-orders start tomorrow, April 7, 2022 at 1pm ET through the Fan Channel (check Entertainment Earth!)
In addition to the two Gaming Greats figures joining the Vintage Collection we can also look forward to ARC Trooper Jesse seeing a single carded release (he was previously part of the 501st ARC Trooper 3-pack and a Hasbro Pulse exclusive in 2020), along with the Mandalorian Death Watch Airborne Trooper (great weathering on this figure!) and the Mandalorian Supercommando Captain (he caught Duchess Santine in season 5 of the Clone Wars!). All three figures will be available at most major retailers with pre-orders starting tomorrow, April 7, 2022 at 1pm ET. They are expected to ship in Spring of 2023. Again, check Entertainment Earth which has a MINT guarantee!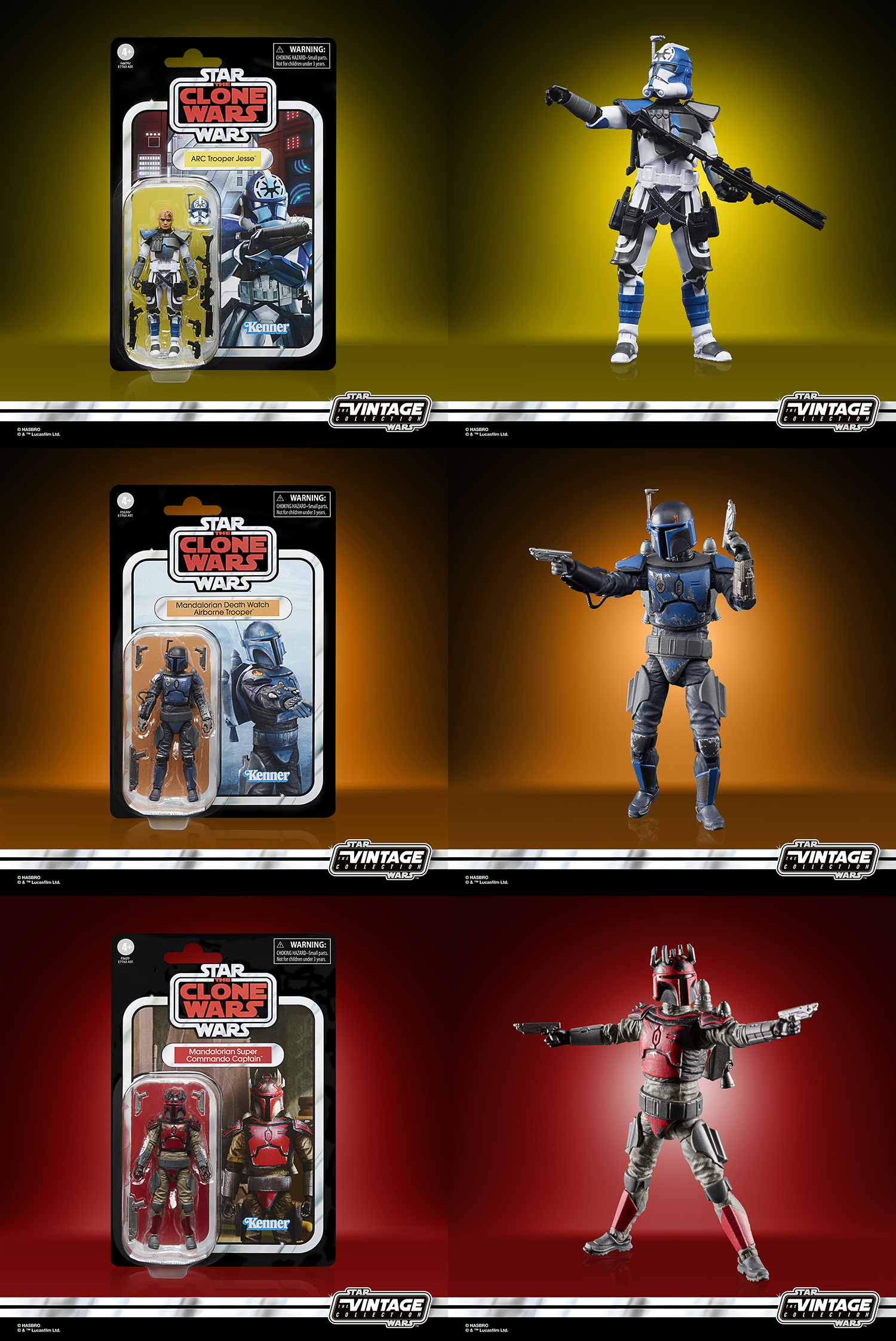 The next entry into Hasbro's Troop Builder program will be the Imperial Death Trooper set which will feature four troops with different weapons and accessories. This is a Hasbro Pulse exclusive and goes on pre-order tomorrow, April 7, 2022 at 1pm ET.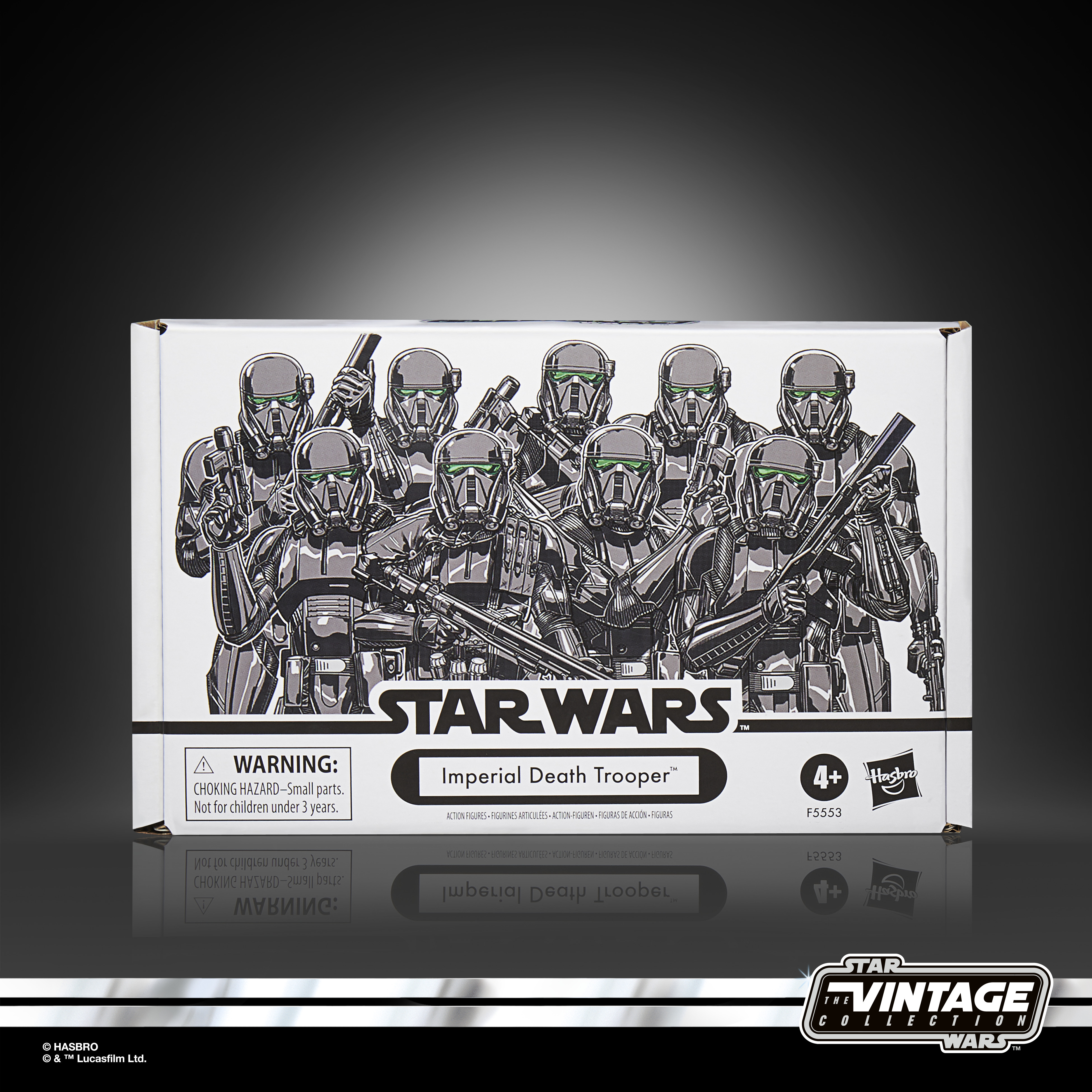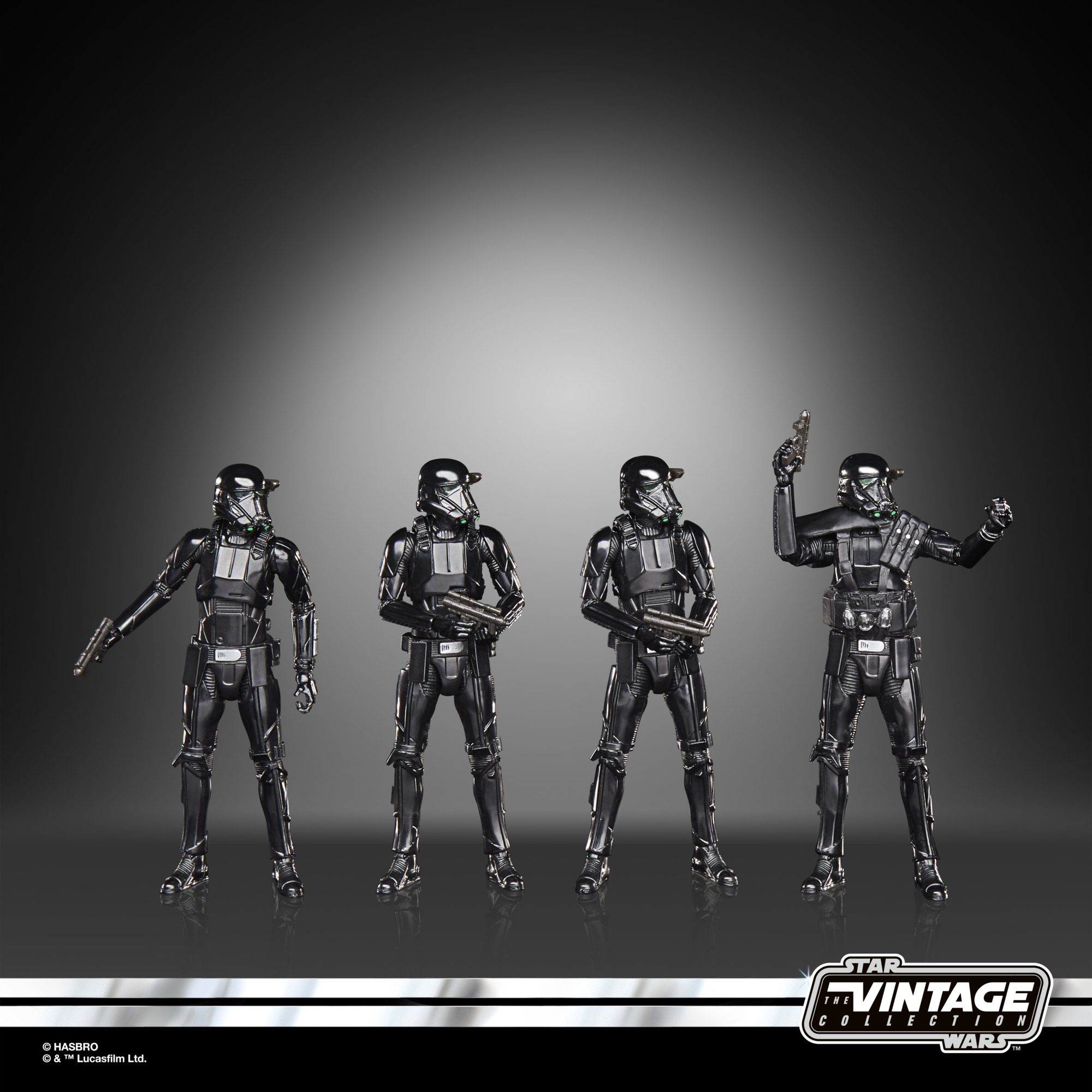 At the very end the Hasbro team revealed four figures coming to the Vintage Collection from the Mandalorian TV series with the Klatoonian Rider, the Artillery Stormtrooper, Luke Skywalker (season 2) and the Dark Trooper. All figures are in development and too early to show currently.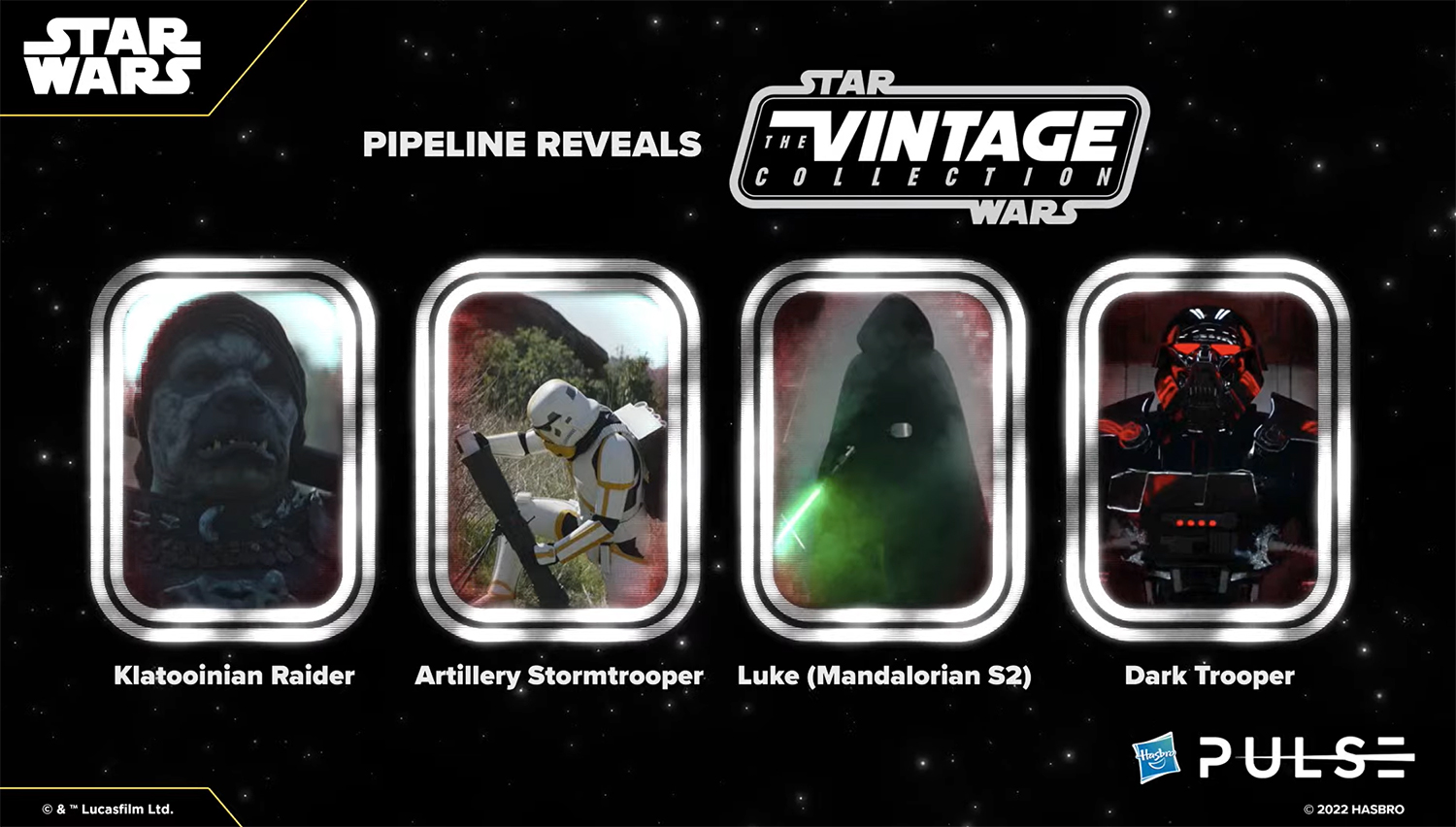 The Retro Collection
The only figure shown for the Retro Collection was another prototype figure, this time of Chewbacca. For this particular release there will be six different color combinations to track down. The figure is a Target exclusive and goes on pre-order tomorrow, April 7, 2022 at 1pm ET.