Sponsored Pre-Order Links -> Live On May 5th, 2022 at 1pm ET
Happy May The Fourth! This morning Hasbro held another livestream on their Hasbro Pulse YouTube channel and below is the summary of what was revealed. Before the team began to reveal new figures it was mentioned that Hasbro will be indeed at Star Wars Celebration Anaheim 2022, their presentation is scheduled for Friday, May 27, 2022 from 3:30pm to 4:30pm. 
The Retro Collection
The first reveal of the May the 4th presentation was the Star Wars: Retro Collection 6-pack which features re-releases of Darth Vader, Stormtrooper, Luke Skywalker, Princess Leia, Chewbacca and Han Solo. The figures were previously available twice, initially through Target in 2019 and later through the Fan Channel (various online stores). All six figures will be released individually carded (for the first time unpunched!) inside a newly designed box which draws similarities to a 12-pack released during the original Kenner times in the 70s.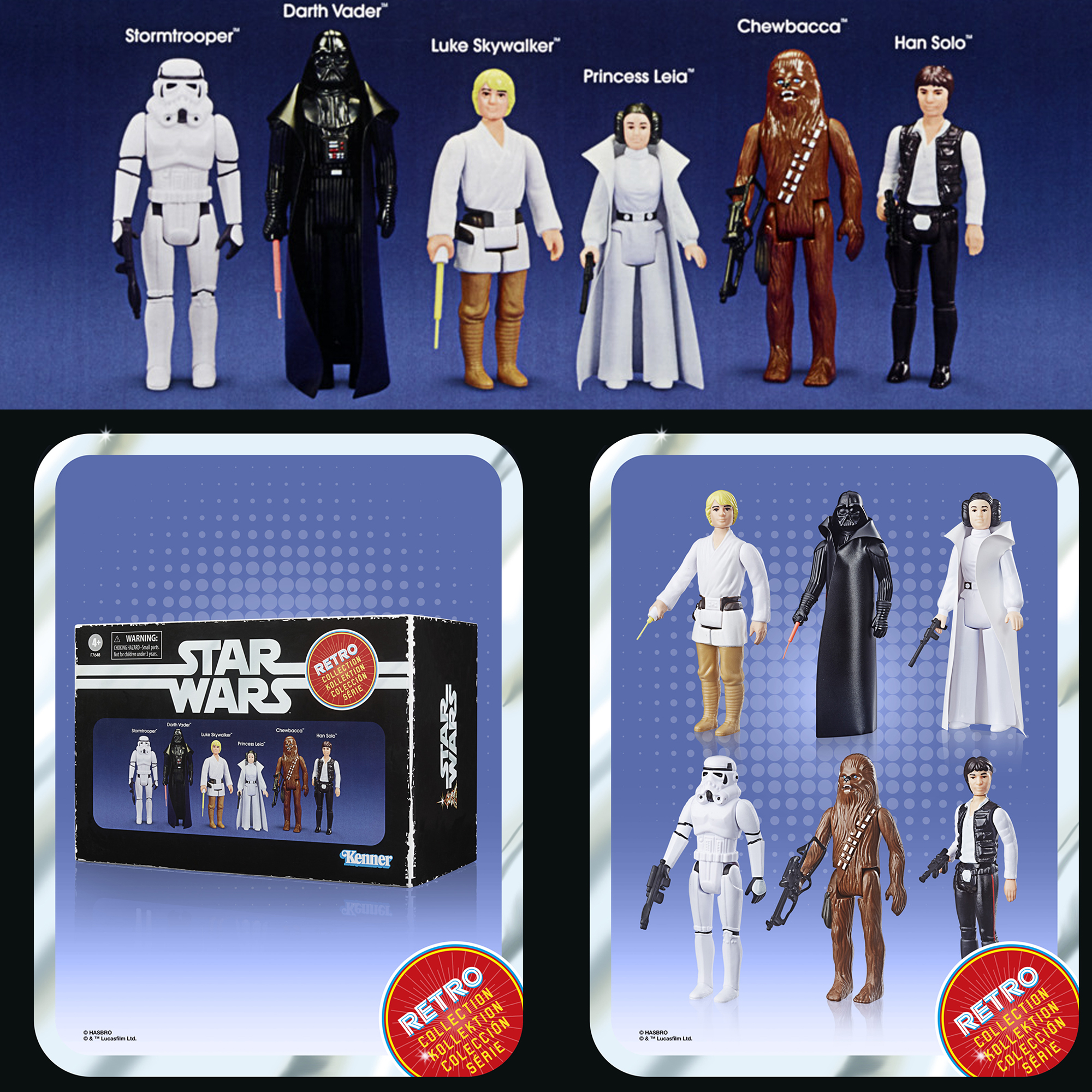 It's hard to get mad about a straight-up re-release for the 3rd time when the figures are this much fun, but it would have been nice to see alternate cardbacks to add a bit more newness for collectors who are deeply into this line. Interesting is that this set will be available first at Disneyland Resort on 5/25/2022, and available for pre-order on HasbroPulse.com and ShopDisney.com on 5/26/2022. It will also be available at Walt Disney World Resort at a later date. While we are waiting for pre-orders to go live you can browse all the Star Wars The Retro Collection figures here on the website.
The Black Series
The first two figures shown for Star Wars: The Black Series was Princess Leia Organa in her Ewok Village outfit (#9) from Return of the Jedi and Cantina Band Member Figrin D'An (#4) from A New Hope. Both figures are in the main line assortment and will be on shelves in Spring 2023. Leia will come with a spear and a blaster pistol while Figrin D'An will come with three instruments. Pre-orders go live for both figures on May 5th, 2022 at 1pm ET (check Entertainment Earth!).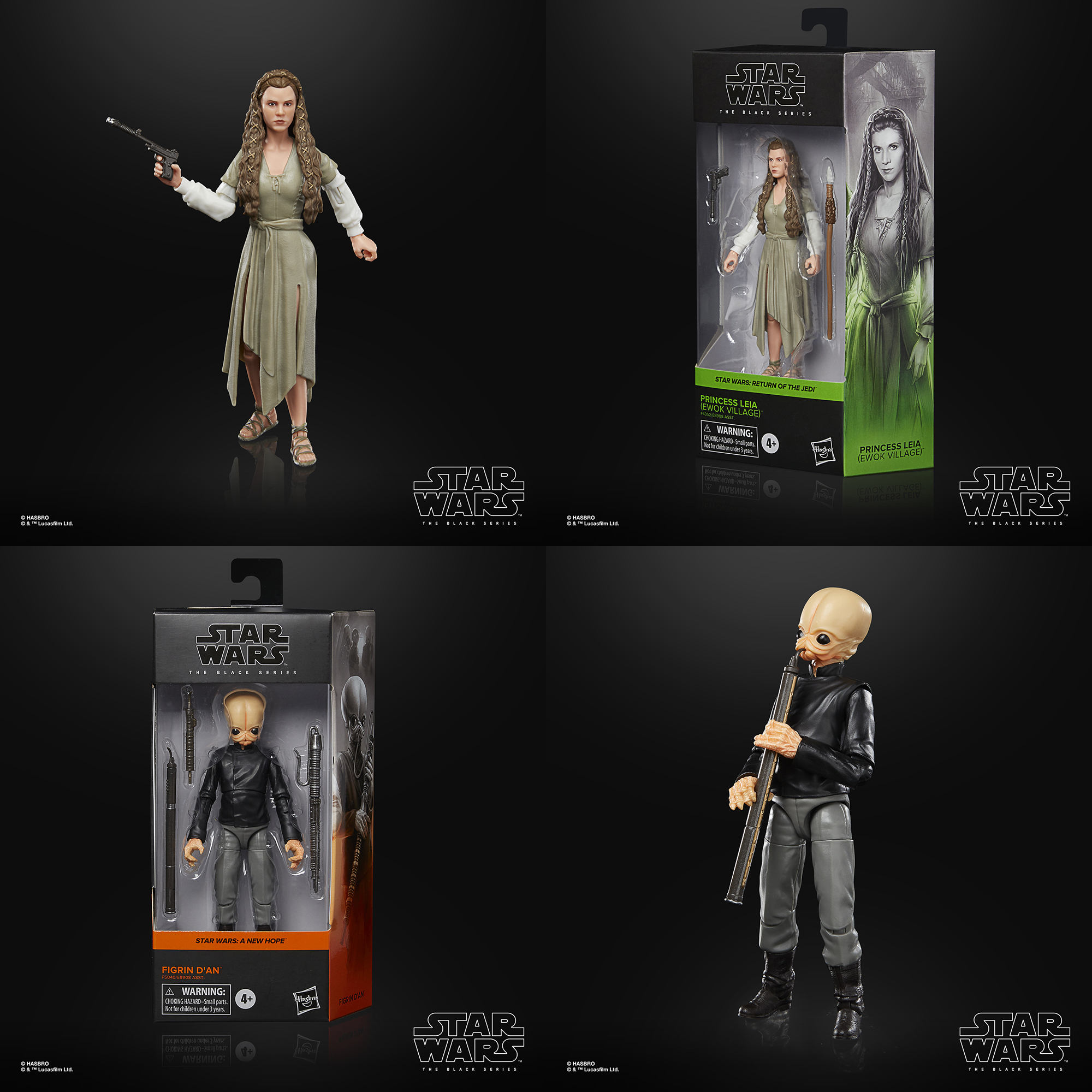 Next up was Cantina Band Member Nalan Cheel which will be released in the Deluxe assortment with a variety of instruments and different hands. This deluxe set, together with the regular Figrin D'An figure combined, will include enough instruments to deck out the entire Modal Nodes band with its seven (not five) members. This figure will only be available through HasbroPulse.com with pre-orders starting on May 5th, 2022 at 1pm ET.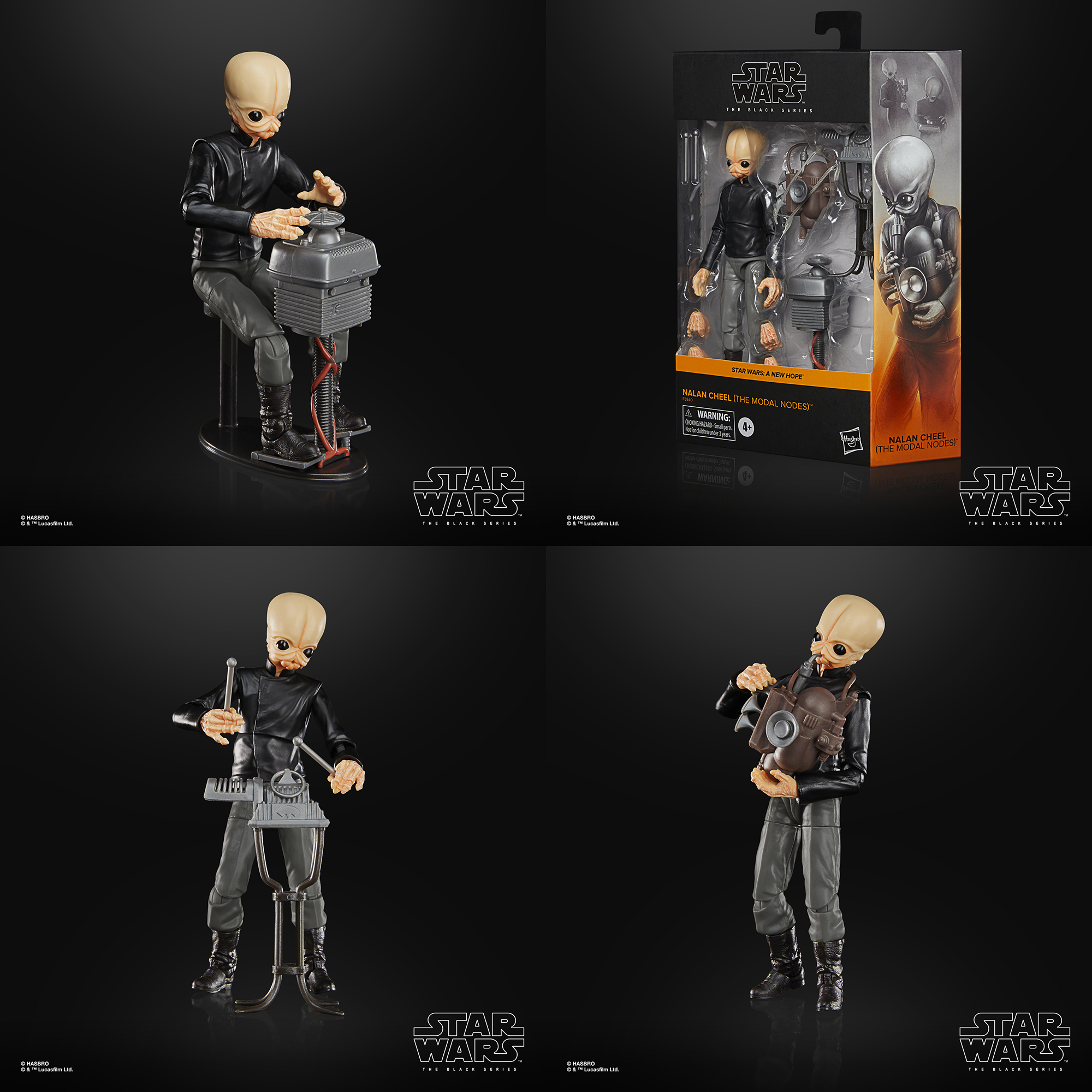 Other Star Wars The Black Series figures which were shown included the Walgreens exclusive Clone Trooper (187th Battalion) from The Clone Wars and the New Republic Security Droid. The Walgreens exclusive Clone Trooper will be out in Fall of 2022 and there will be no pre-orders for this figure. The New Republic Security Droid is a main line release and pre-orders will go live at a variety of online stores tomorrow May 5th, 2022 at 1pm ET (check Entertainment Earth)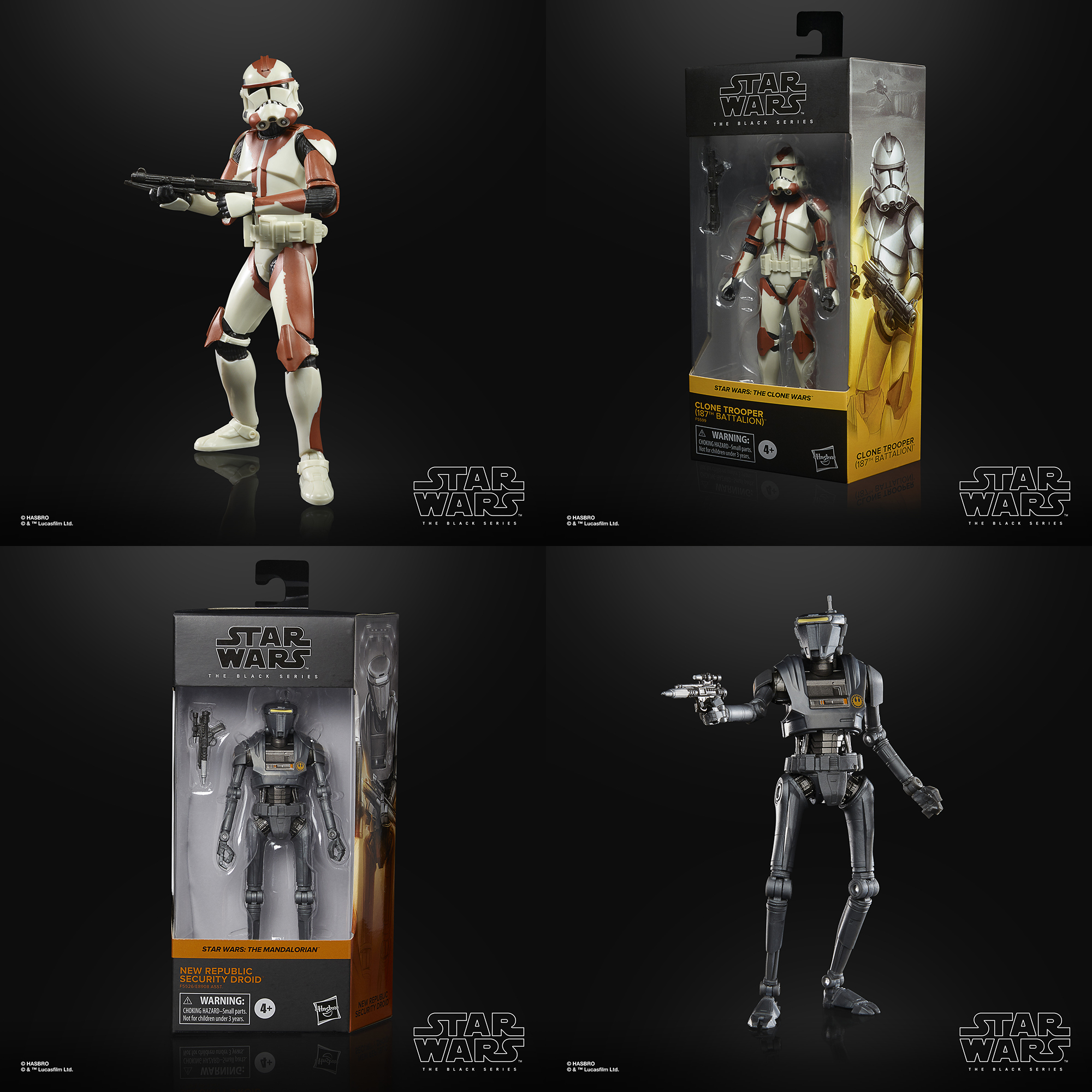 The last reveals for the Black Series 6" line were two figures from the Mandalorian's second season, HK-87 and Luke Skywalker. Both figures are in development but it was too early to show prototypes, so don't expect them to ship until sometime late in 2023.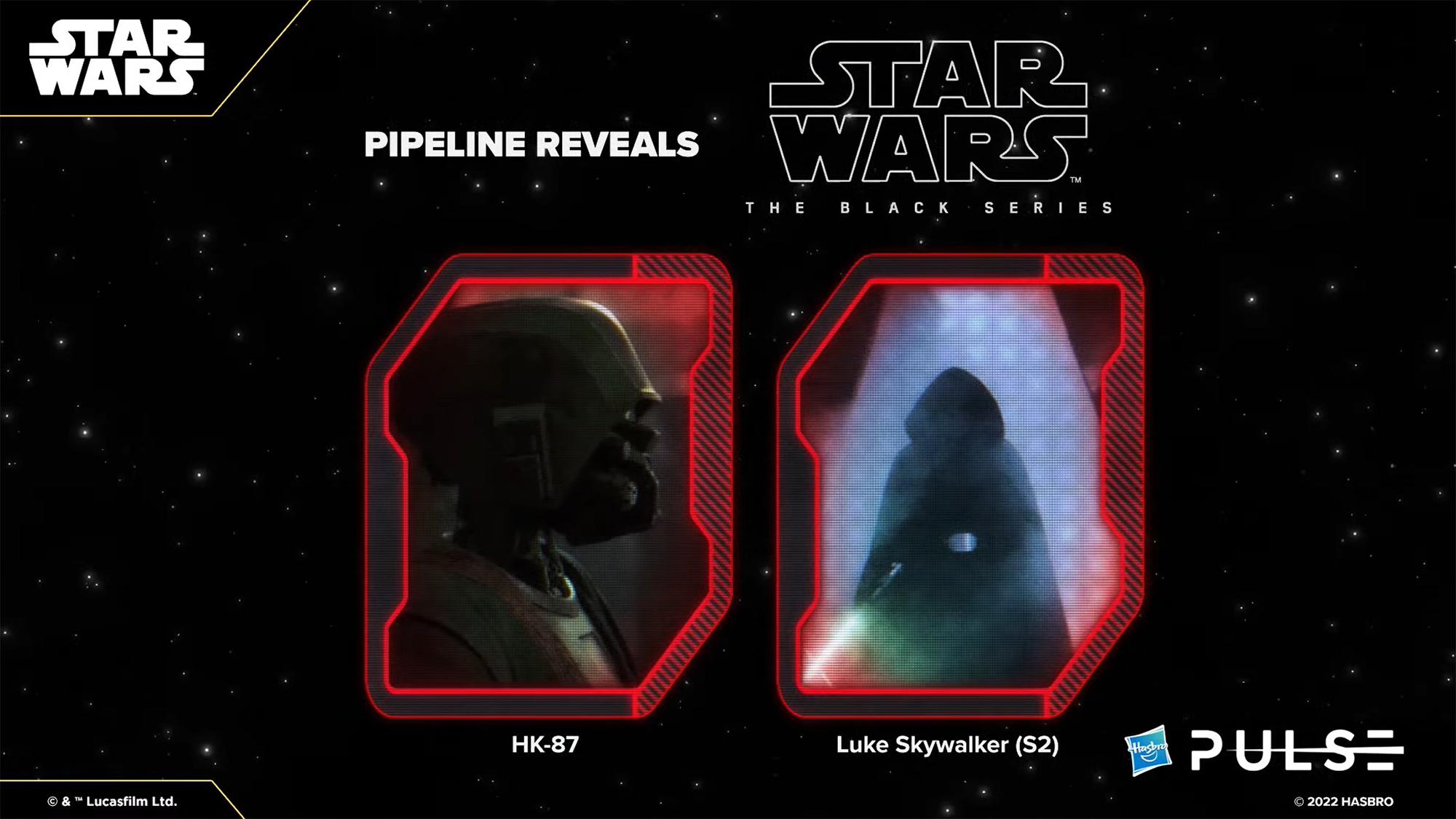 The Vintage Collection
For the 20th anniversary of Attack Of The Clones this year Hasbro is going to release a Phase 1 Clone Trooper set. Included in this 4-pack are the Clone Trooper Lieutenant with blue markings and three generic white-armored Clones. The Lieutenant figure was previously released single carded as VC109 and the white Clone Trooper was previously available single carded as VC45. The set is exclusive to HasbroPulse.com and pre-orders go live at 1pm ET on May 5th, 2022.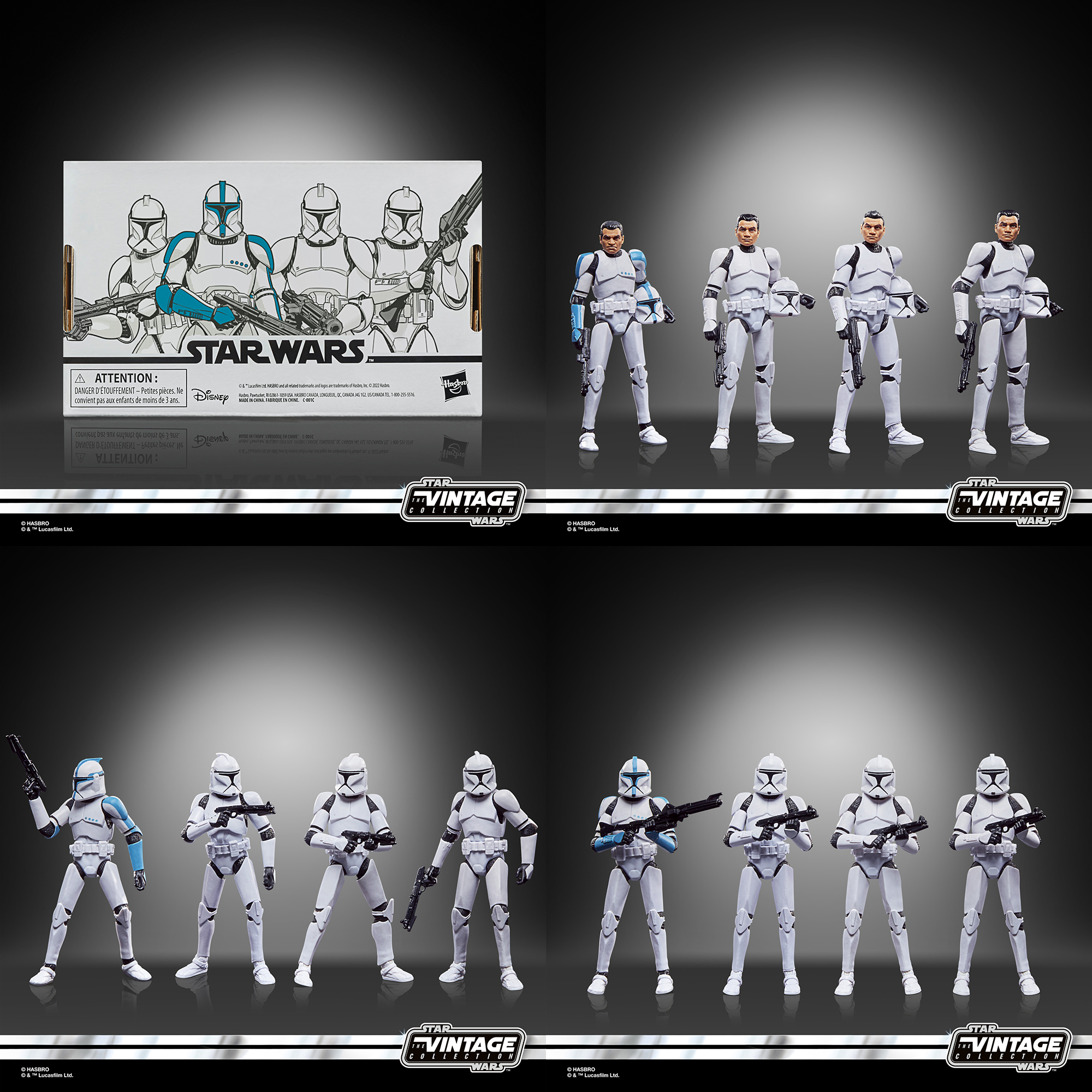 Hasbro also showed the Vintage Collection 332nd Clone Trooper (Ahsoka's Clone Trooper from The Clone Wars), the Mandalorian Super Commando (The Clone Wars), Anakin Skywalker (Attack Of The Clones), the Heavy Assault Stormtrooper (Jedi Fallen Order) and the Stormtrooper Commander from the video game series Star Wars: The Force Unleashed. All figures will go up for pre-order on May 5th, 2022 at 1pm ET. Check Entertainment Earth!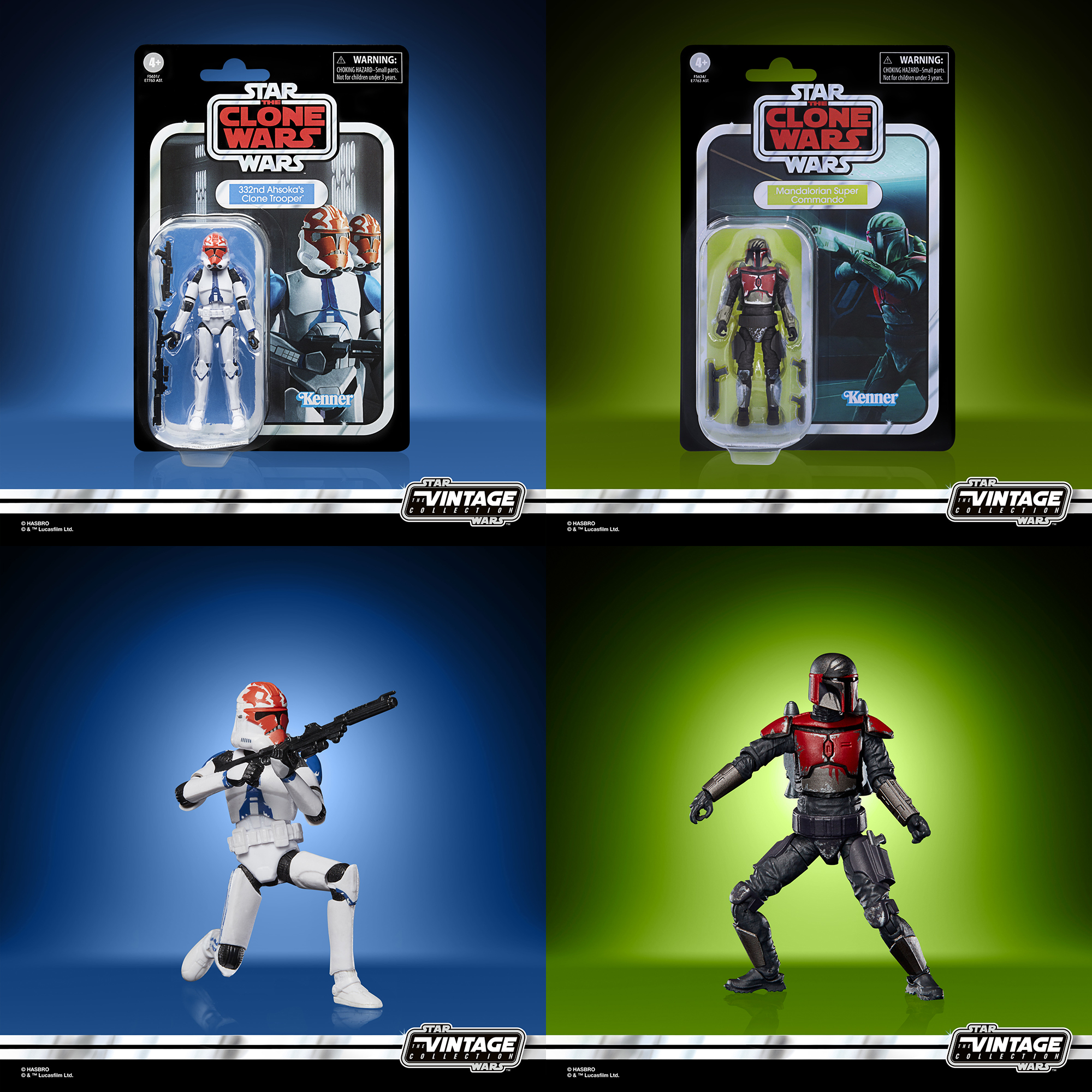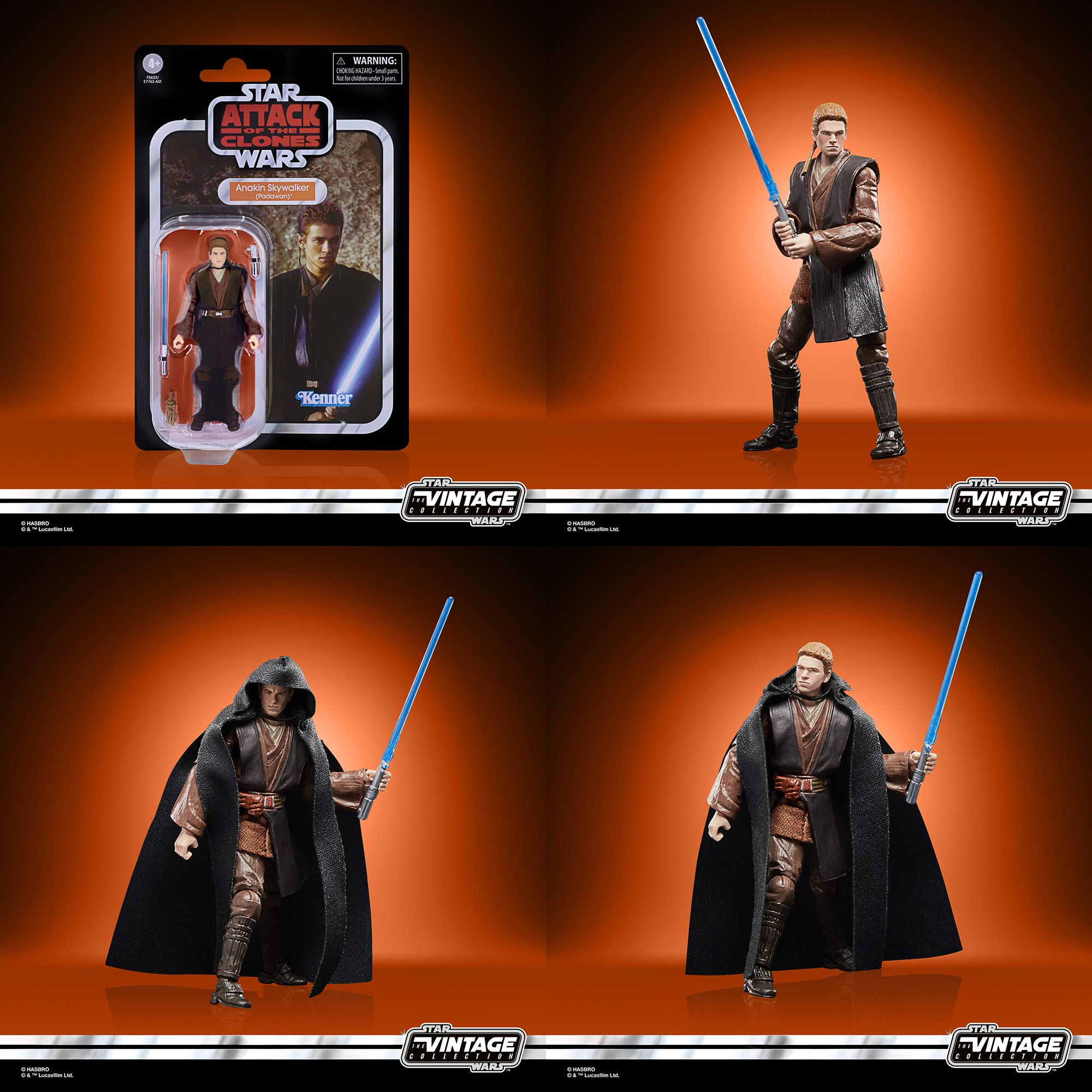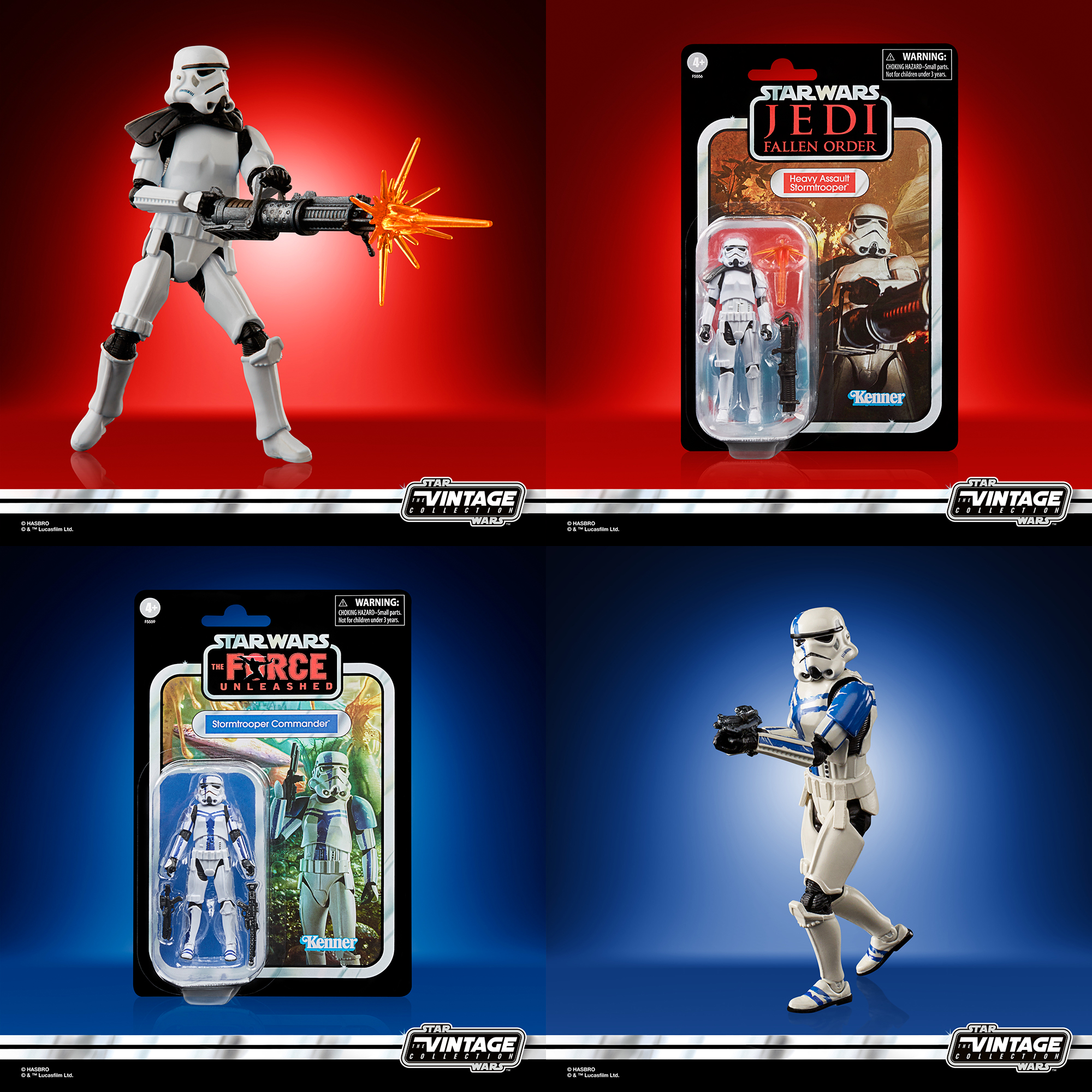 This was it for the 3 3/4" The Vintage Collection announcements, there were no pipeline reveals this time.
Summary
Taking a closer look, we see 6 re-packs for the Retro Collection and nothing new. We see 4 Clone Trooper repacks for the 3 3/4" line, one Anakin re-work (updated face and soft-goods), 2 Stormtrooper repaints, 1 Clone Trooper repaint and 1 Mandalorian repaint/re-work, so in short, not a single new figure for 3 3/4" collectors. This year (and month) is the 20th Anniversary of Attack Of The Clones and we have to ask where is Cliegg Lars or Count Dooku for TVC? Where are any of the AOTC figures for The Black Series line? Hasbro, whatever happened to vehicles in the 3 3/4" line?
Unfortunately there were no Kenobi TV series specific action figures shown either, even though Disney kicked off the promotion for the show this morning with a new trailer and new products on ShopDisney.com. Figures from this show, if we are lucky, will likely be revealed on the weekly Obi-Wan Wednesdays series on StarWars.com where new products will be announced between May 25th and June 29th.
Hasbro currently makes the best figures ever in the modern line since 1995, but we are missing NEW (can't stress this enough!) figures and figures which are being released to go with current events, such as the 20th anniversary of Attack Of The Clones (look at those AOTC specific figures and packaging from Hot Toys!) and Kenobi. All things considered, the reveals from this morning unfortunately didn't feel to be on the pulse.