There was quite a bit of news coming out of Star Wars Celebration Anaheim 2022 in regards to Disney's Droid Factory program. The first surprise was a brand new droid which was already available for purchase at Disneyland's Star Wars Trading Post called R7-TN0. The price of the droid was $14.99 which confirmed the speculations that we would see a price increase for the Droid Factory figures.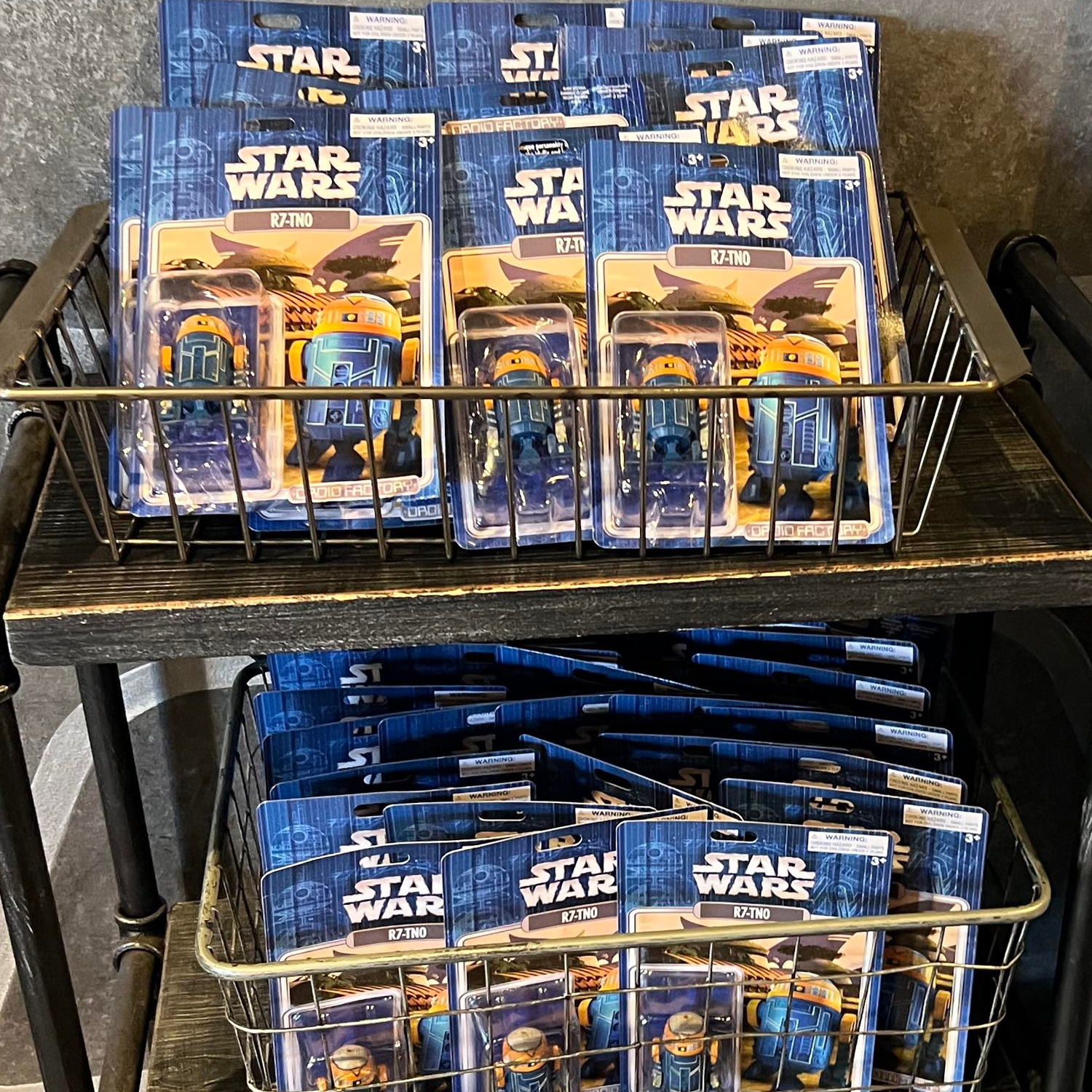 Disney's Pride Droid for 2022 sold out on the first day online, but there are still plenty available at Disneyland Anaheim.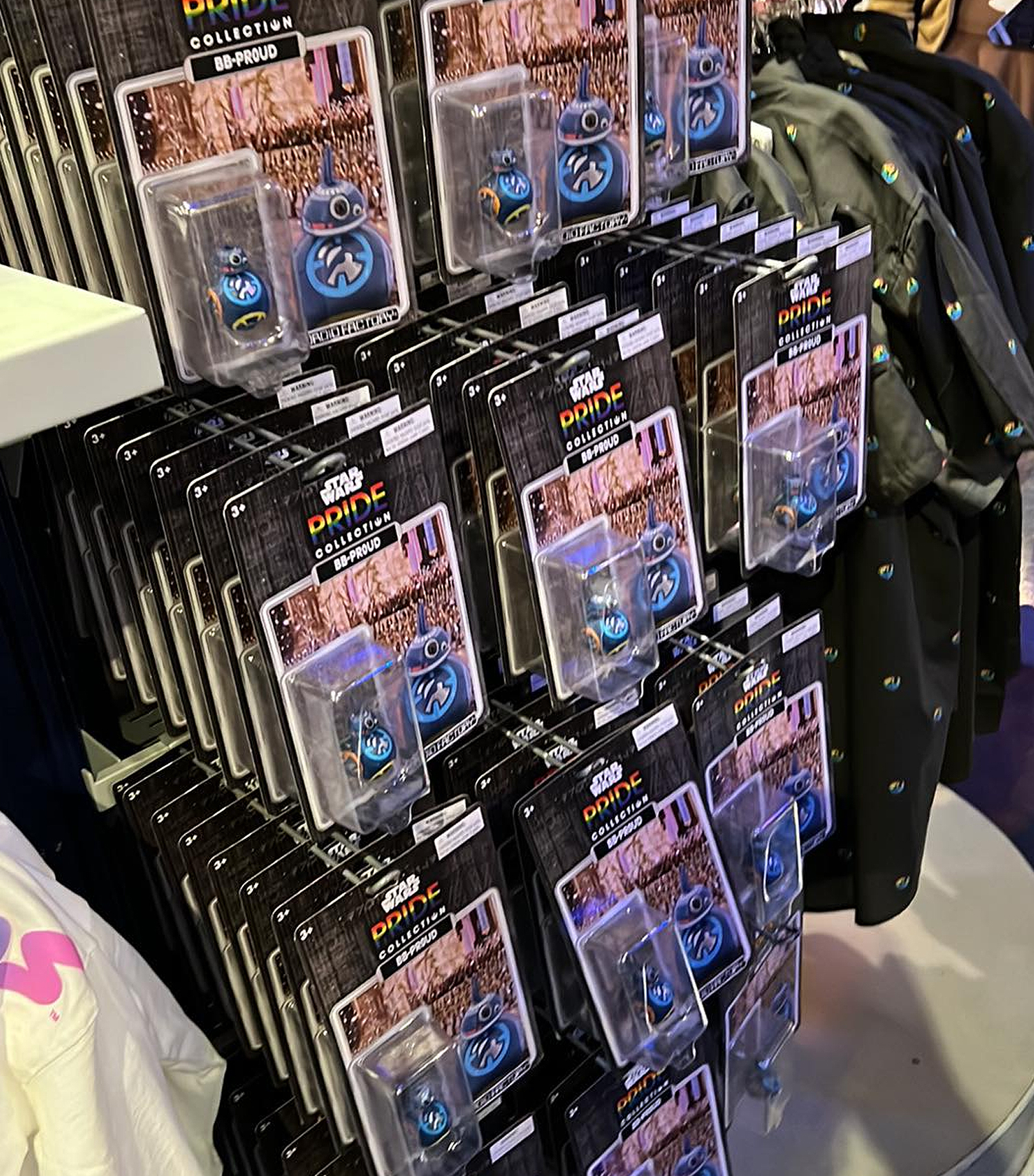 During the Star Wars merchandise sneak peek (Disney Parks & ShopDisney) panel at Star Wars Celebration Anaheim 2022 we were given a look into the future of the Droid Factory program at Disney Parks.
Seasonal droids will continue for the remainder of the year. For Halloween 2022 Disney is going to release five droids, one single carded and one 4-pack. The single carded droid has not been released before, it is named R7-FNG and features a Rise Of Skywalker Palpatine throne on the card. The 4-pack consists of four previously single carded released Halloween droids but this time they each will include a bat hat accessory which can be plugged into a hole in the dome.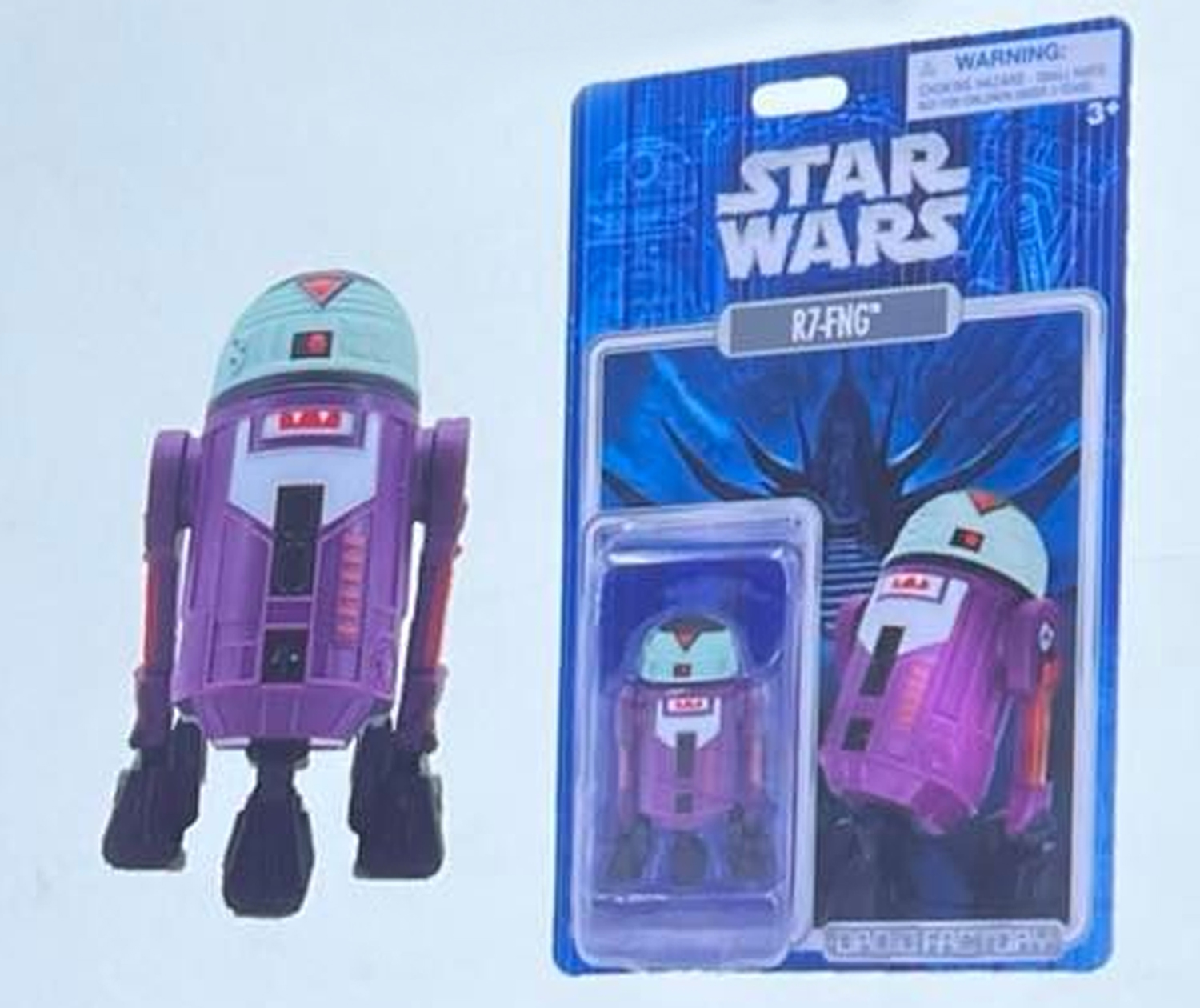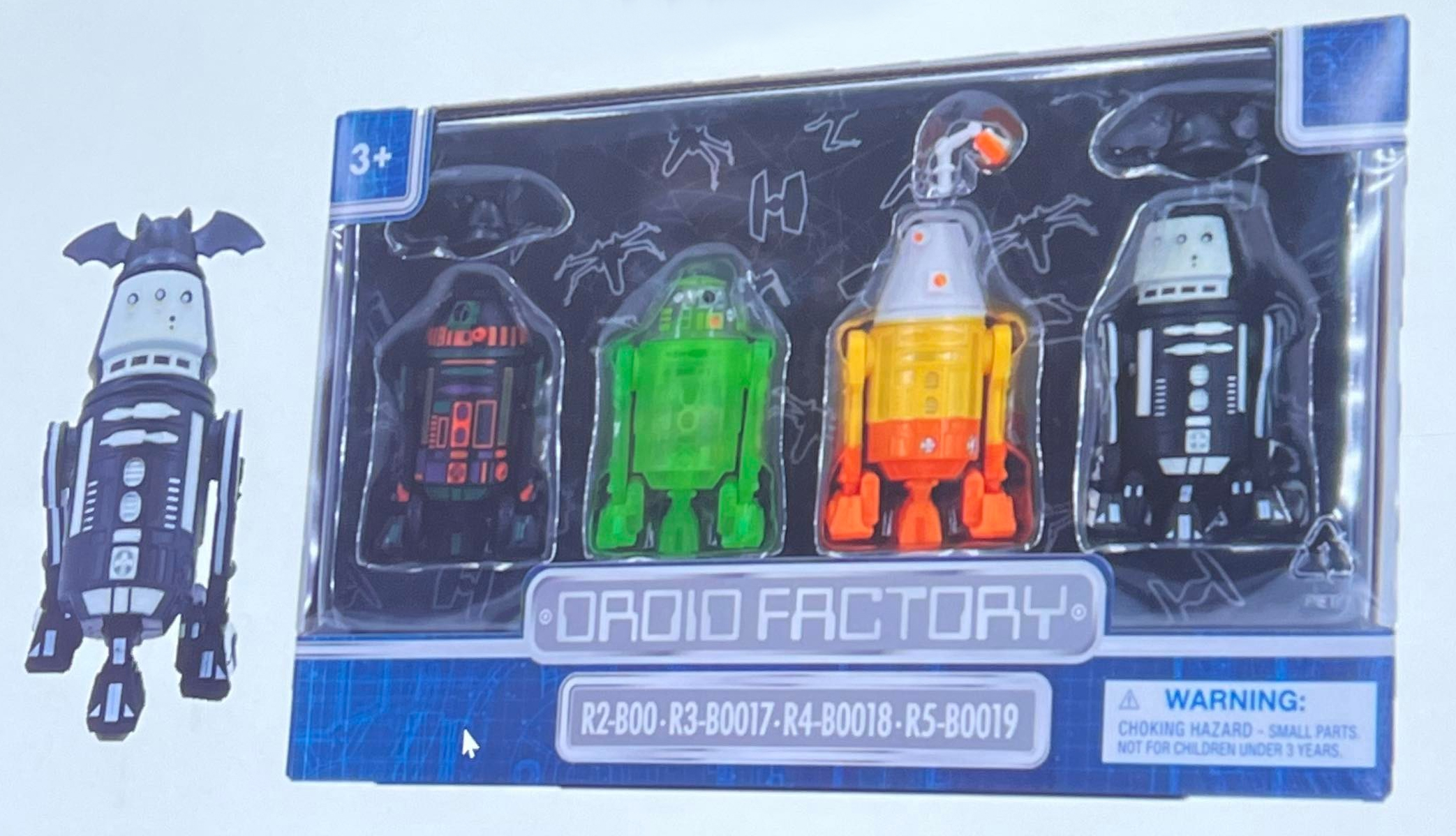 This year's Holiday inspired droid is R6-SN0 which will come with a hat and scarf accessory. The droid is painted like a Snowman, including an orange "carrot nose".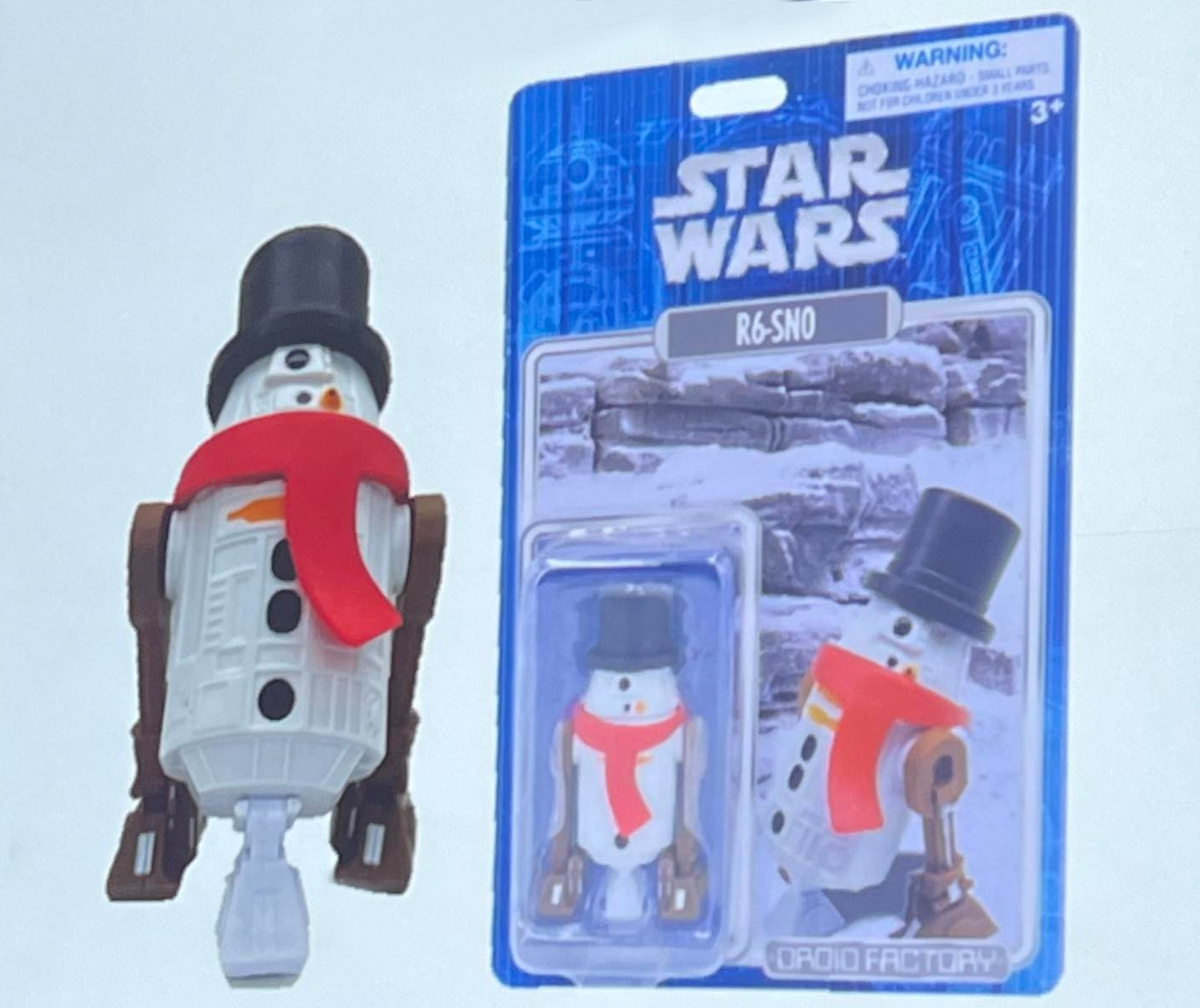 The biggest surprise was the announcement of a Droid Factory Jawa Sandcrawler Advent Calendar for 2022 which will include enough parts to assemble five full astromech droids. A price or release date for this set was not announced.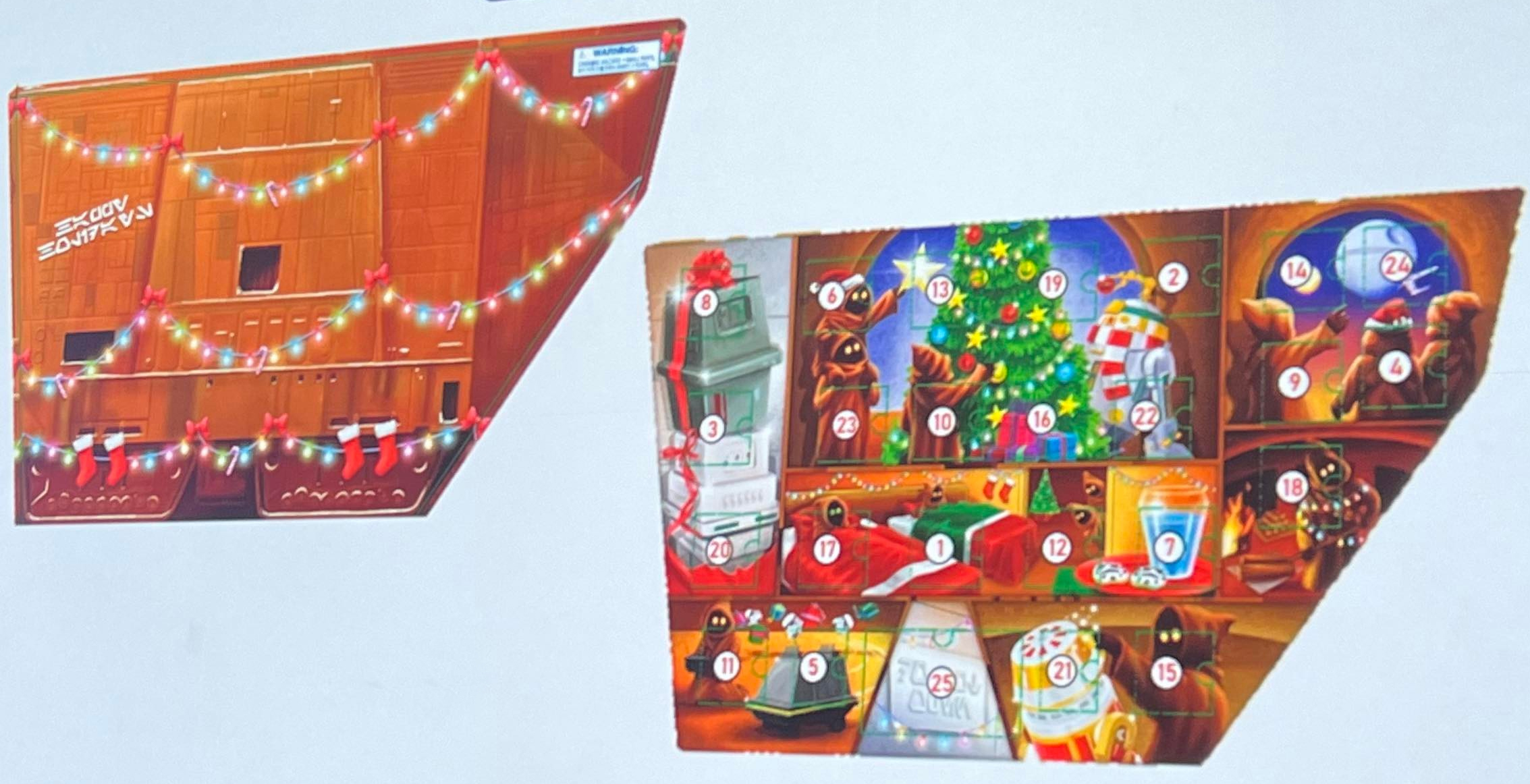 Thank you to Jon G. for providing all the images for the article. You can find our list of Disney Parks and Droid Factory droids here.