You can now find all six Star Wars: Galaxy's Edge mystery droids from Disney in the database. The six droids were released in late December 2021 exclusively through the Disney Parks' Galaxy's Edge land in Florida and California in little crates where you couldn't tell what droid was inside. Each droid came with a name sticker which could be attached to the front of the display base, and all six stands can be connected to each other. Every droid in this line uses Disney's build-a-droid sculpt which means the droids can be taken apart into various different parts.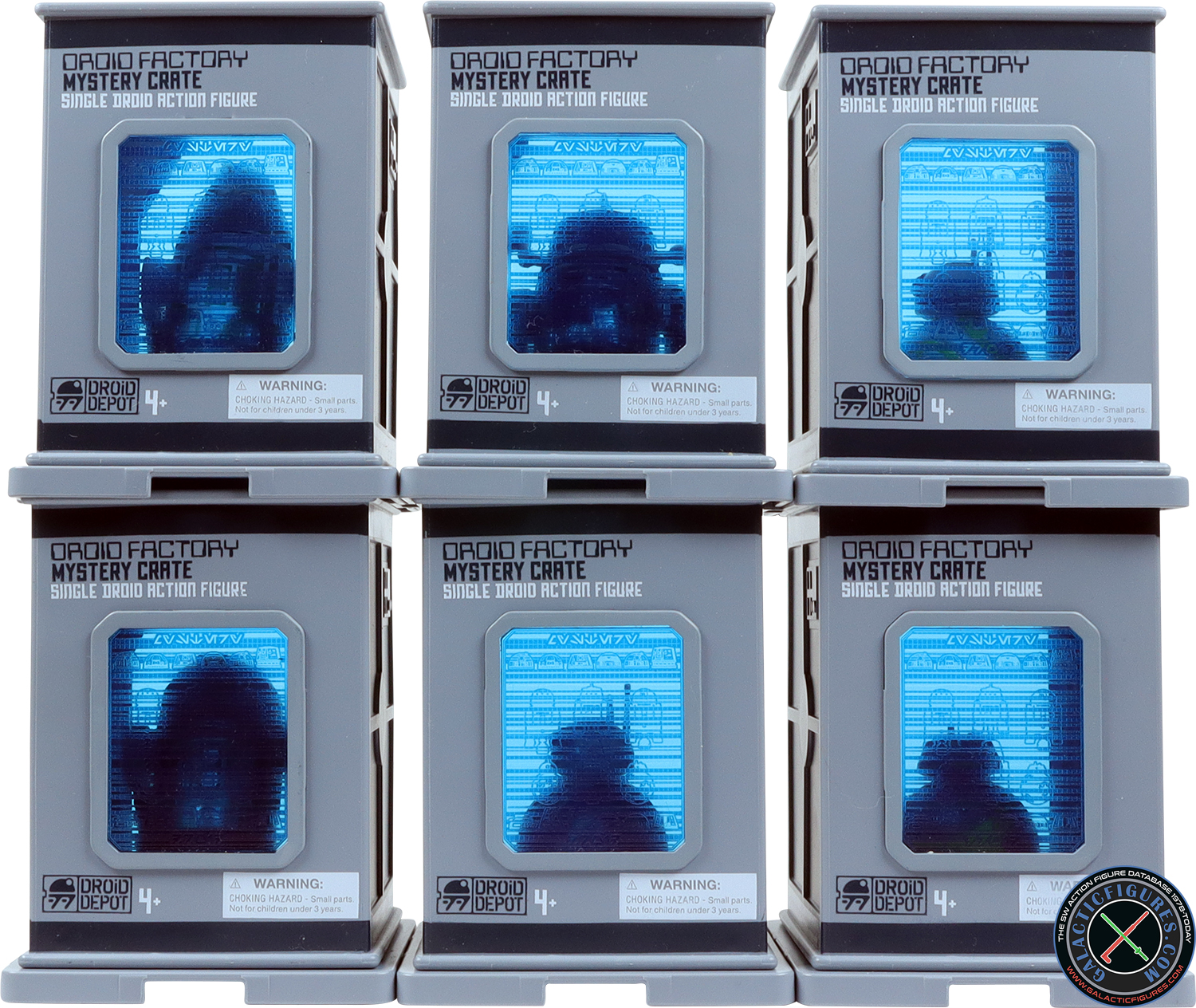 The demise of Hasbro's 5POA Star Wars action figure lines left a big void for collectors who enjoy aliens and background characters such as droids. Luckily Disney keeps making droids for 3 3/4" collectors to fill some of the void, even when they are not directly based on any of the droids seen in live action.
For a closer look at each of the Galaxy's Edge droids have a look here: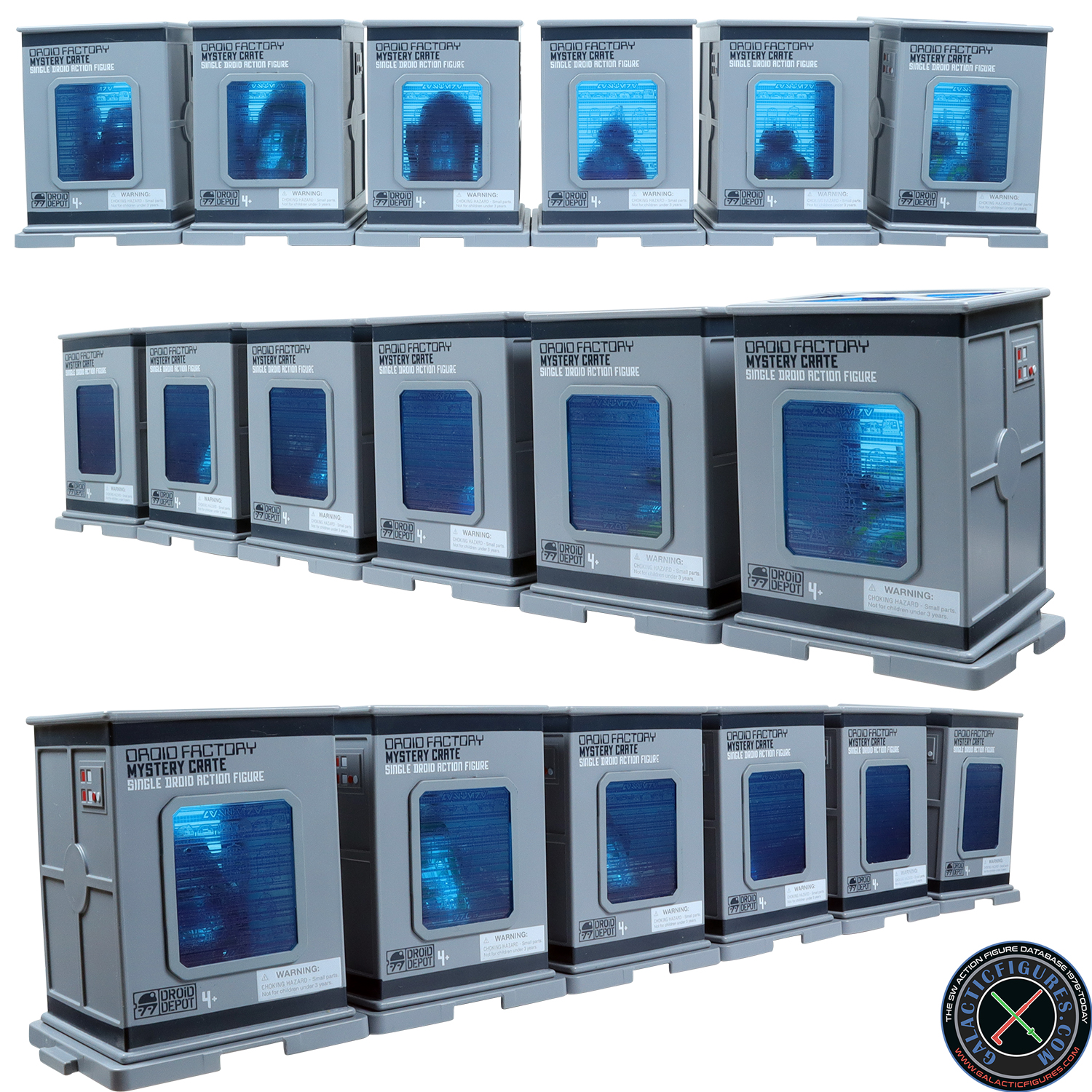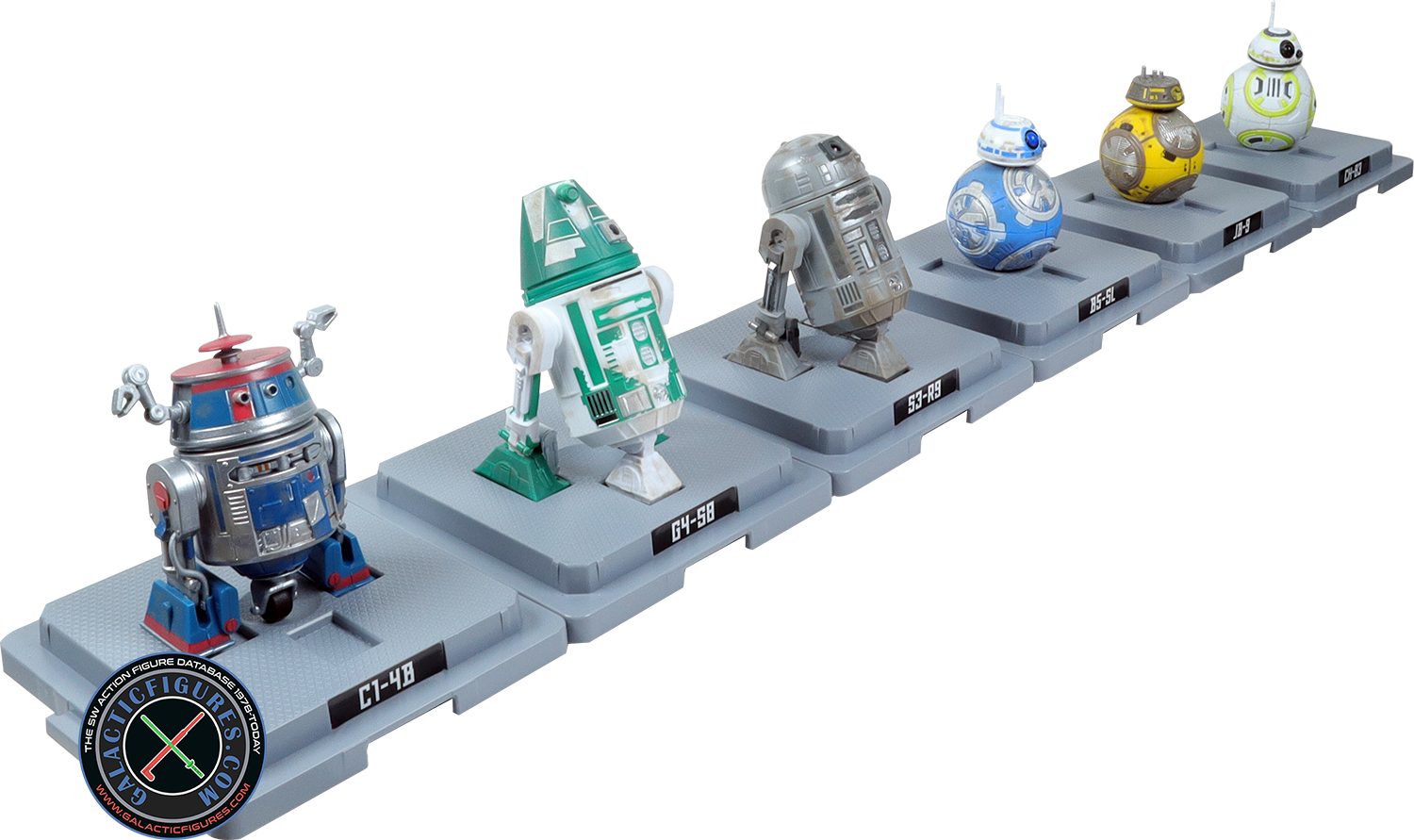 For a look at all Disney Parks droid in the 3 3/4" line since 2002 have a look here: Star Wars Disney Parks Collection.