Over this past week Disney was busy revealing new 3 3/4" Star Wars droids through ShopDisney.com in Japan and the United States, let's take a look at all of them.
The biggest surprise came about a week ago when a 4-pack of 3 3/4" droids based on the Obi-Wan Kenobi TV series was made available for purchase on the japanese ShopDisney website. The set has four new droids in it including NED-B, 1-JAC, R3-T2 and a Viper Probe Droid! NED-B seems to have either 12 or 14 points of articulation, 1-JAC has 14 POA, R3-T2 uses the build-a-droid sculpt and we'll have to wait and see how articulated the Viper Probe Droid will be! It's unclear currently when this set will be made available in the United States, it retails for what equals to about 48USD in Japan.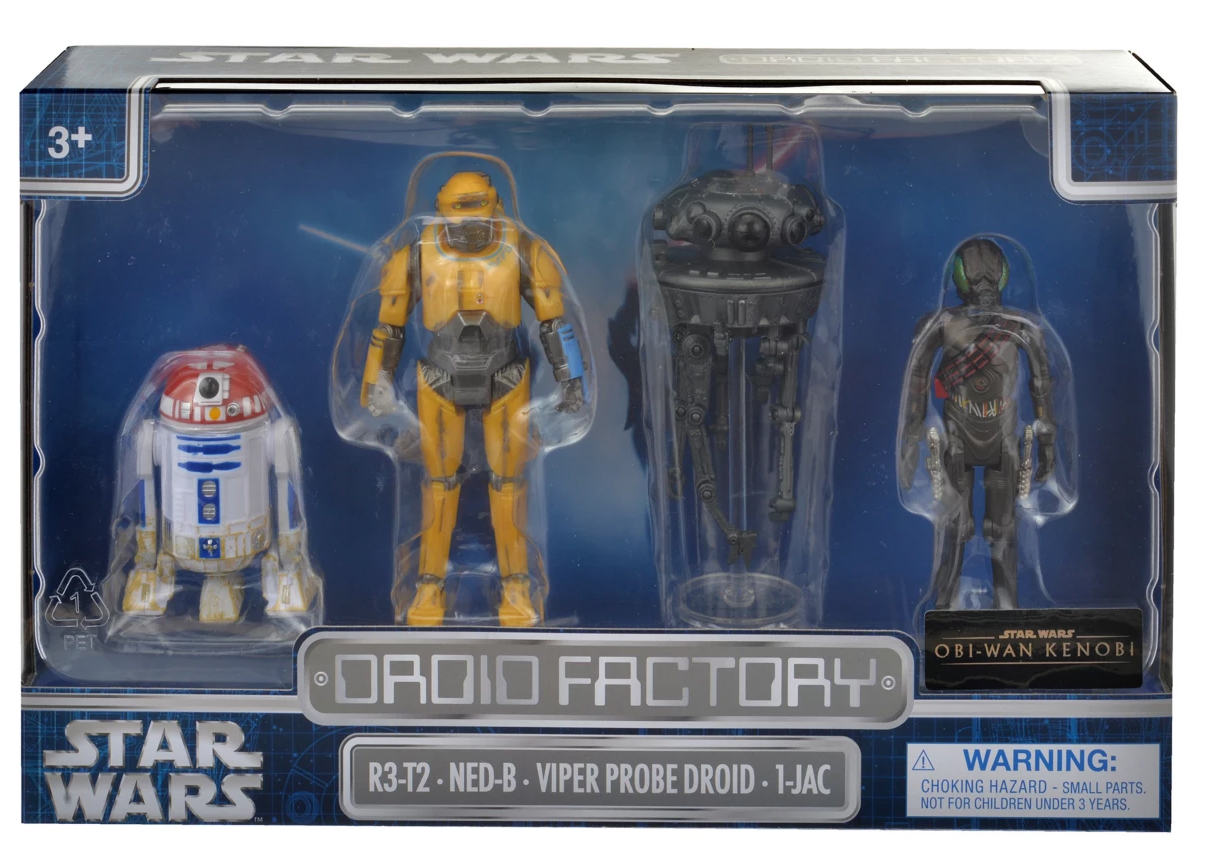 Another surprise was the reveal of B2EMO, which is the droid that can briefly be seen in the ANDOR trailer. The figure went up for sale this morning but sold out after a few hours on ShopDisney.com.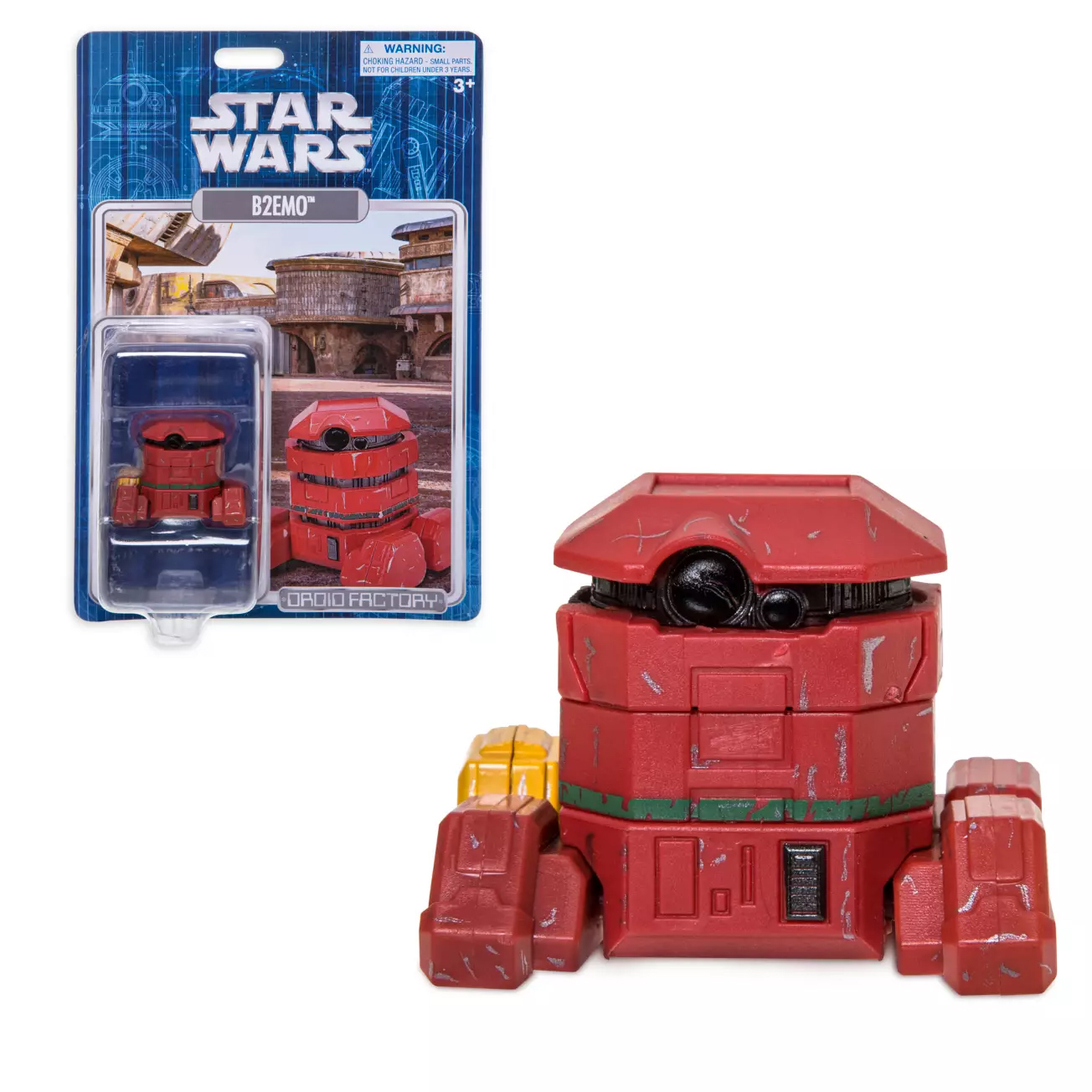 Previously announced during Star Wars Celebration Anaheim 2022 was the Droid Factory Halloween 4-pack of droids and the all new single carded astromech droid R7-FNG. The astromech droids in the multipacks are all re-releases of previously single carded figures, but this time there are several bat hats included as accessories which can be plugged into the domes. The multipack of droids and the single carded droid were made available this morning on ShopDisney.com.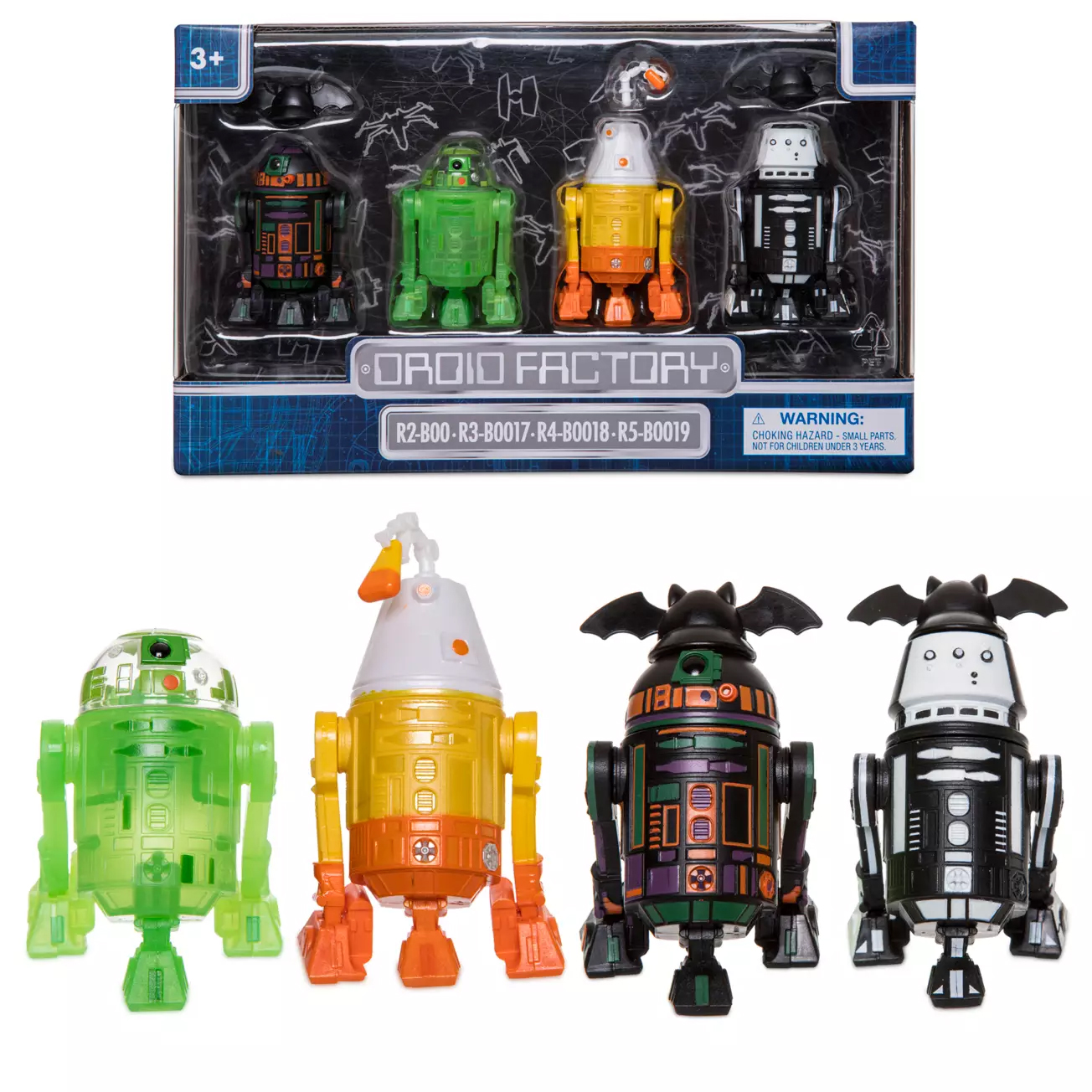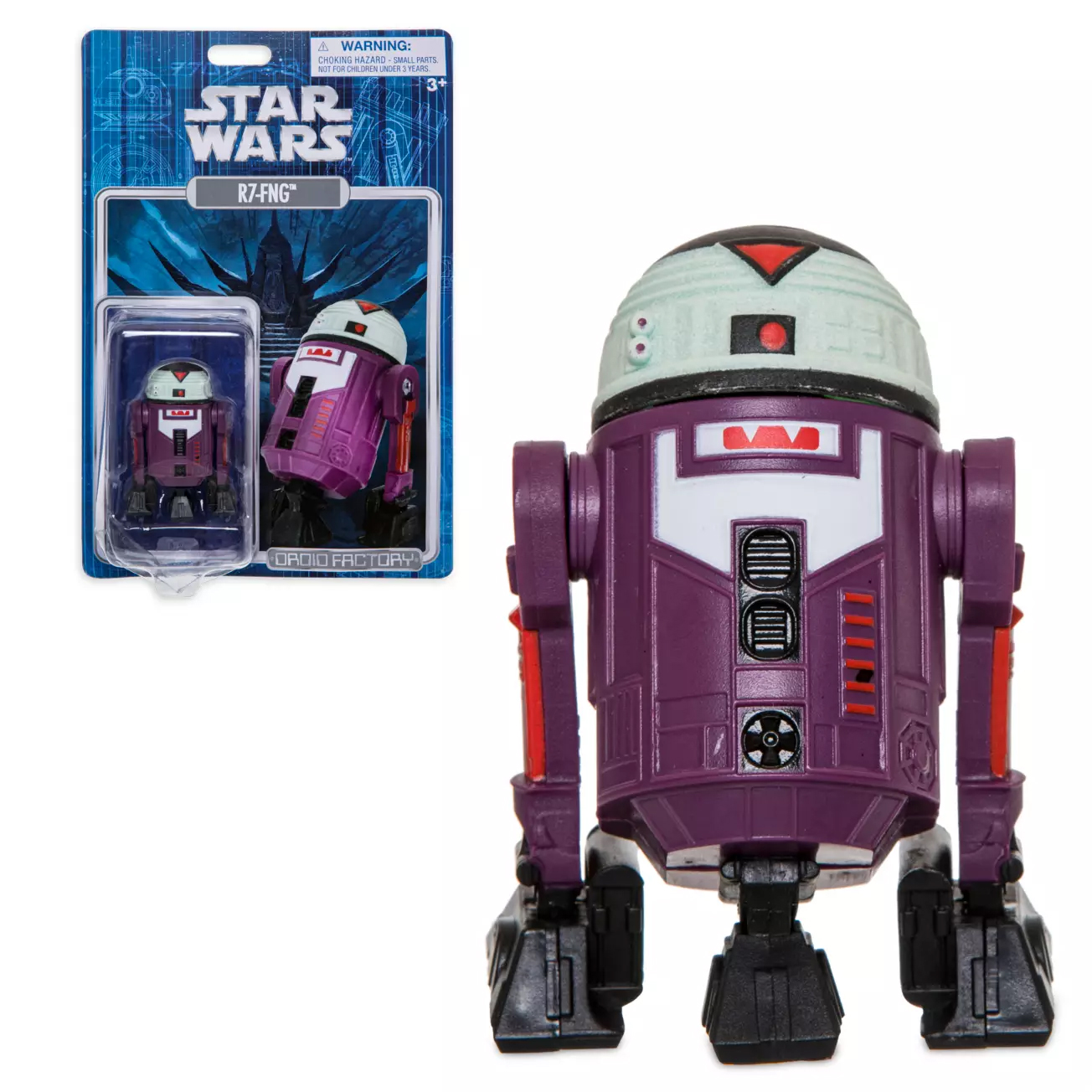 For all Star Wars action figure news stay tuned to GalacticFigures.com!