3/18/2019
Emerald City Comic Con 2019 has wrapped and it was yet again a ton of fun! We've been covering ECCC since its days at Qwest Field (Century Link Field) in 2004 and it's amazing how the show has grown in attendance and popularity over the years. ECCC is still held at the Seattle Convention Center, but the celebrity area and ticket booths have been moved to different hotels within walking distance downtown. We don't have the final attendance number yet but it was estimated to be close to 100k visitors.
JediBusiness.com is a fan site for Star Wars action figure collectors and Star Wars fans so we checked the show floor for everything Star Wars, including Star Wars toys on the show floor, the 501st display, Star Wars celebrity guests, Star Wars collecting panels and the artist alley.
The biggest Star Wars celebrity at ECCC in 2019 was Gwendoline Christie who played Captain Phasma in the Star Wars sequels. She signed autographs on Thursday and Friday, plus she could be seen on the main stage (the interview from the main stage is available on the SyFy Wire website). Luckily Gwendoline signs swiftly and the large crowd waiting to get her autograph moved surpringly fast.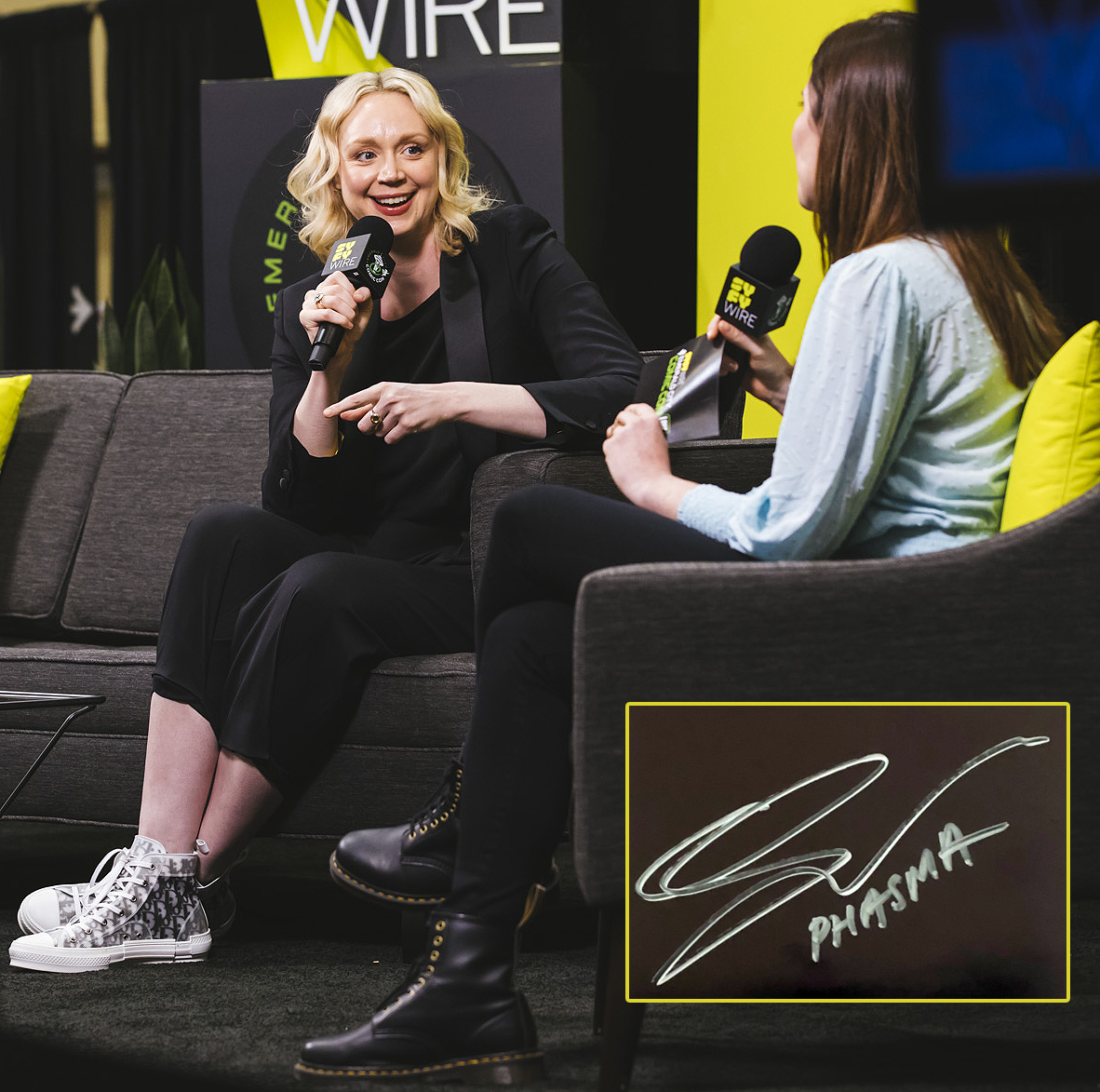 There were several Star Wars voice talents in attendance signing autographs including James Arnold Taylor (Obi-Wan Kenobi in The Clone Wars), Vanessa Marshall (Hera Syndulla in Star Wars Rebels), Jason Isaacs (The Inquisitor in Star Wars Rebels) and George Takei (Neimoidian General Lok Durd in Star Wars The Clone Wars). James Arnold Taylor and Vanessa Marshall were interviewed on stage during Emerald City Comic Con and you can watch the video here.
Seattle's Star Wars costuming fan organizations combined forces to provide an outstanding photo experience for fans and children all while collecting money for charity. The impressive displays included a Coruscant Jedi Temple photo experience, a life-size Probot and TaunTaun, a photo booth with a Wampa attacking, an entire area with Porgs on Ahch-To and a full-scale Luke's Landspeeder. Right before you exited Star Wars The Ulitmate Experience you had to walk past an entire wall of Star Wars costumes, which looked amazing.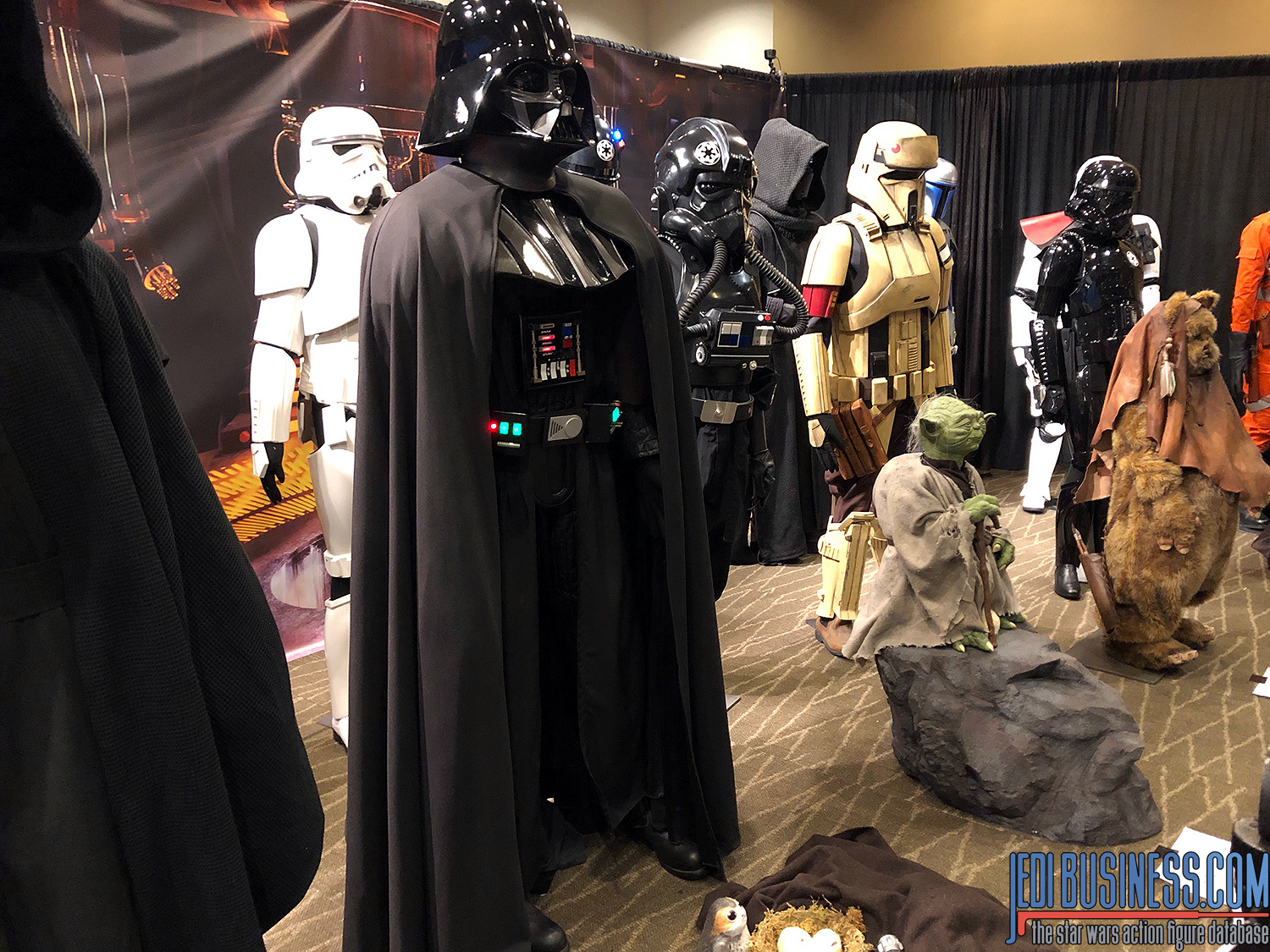 There were many different Star Wars characters walking the show floor at Emerald City Comic Con and one of the most impressive costumes which we've come across was Captain Tarfful from Star Wars: Revenge Of The Sith. The Droid Builders were on the convention floor as well and we've encountered many different astromech droids from R2-D2 to R5-D4!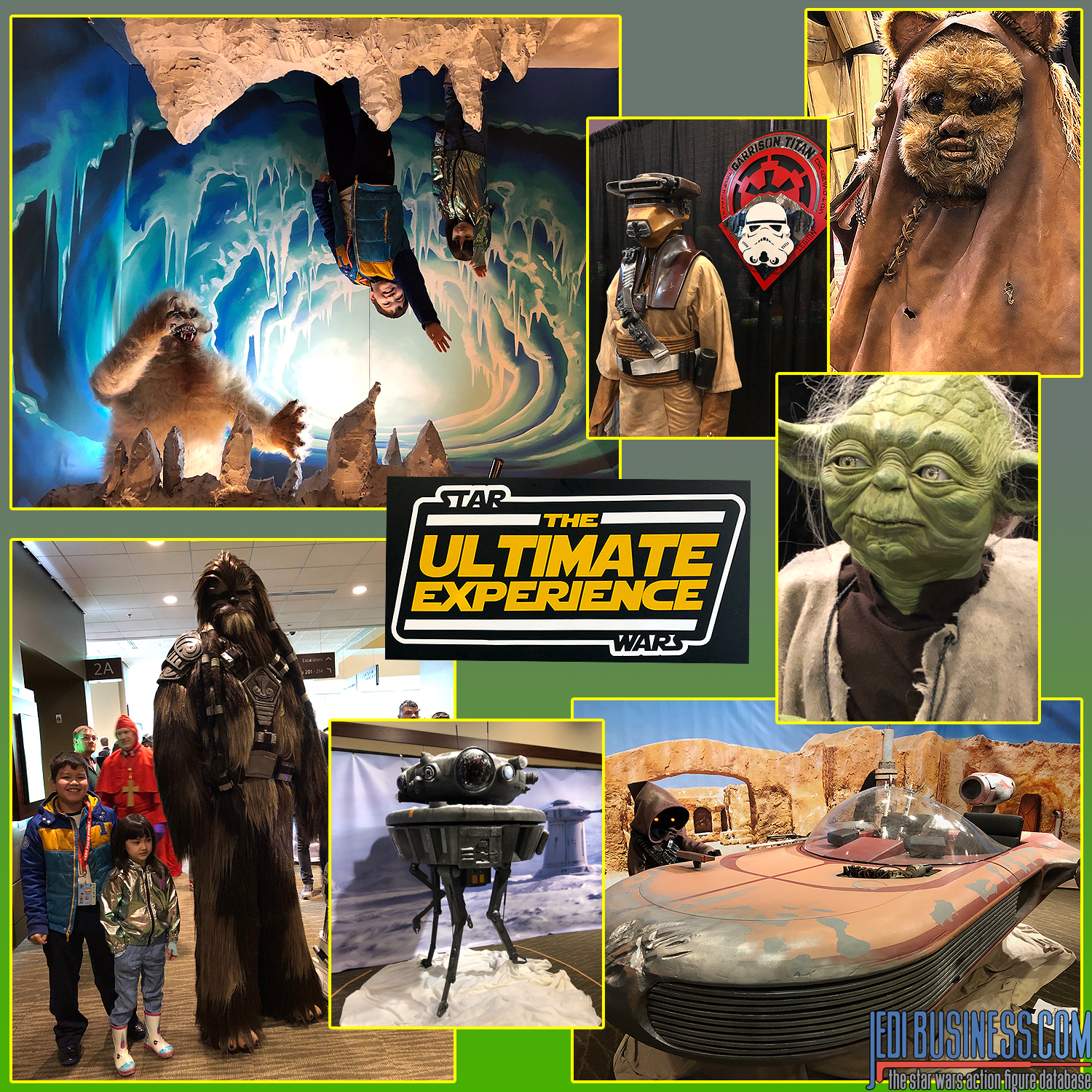 The show floor at Emerald City Comic Con was great this year and we saw many vendors who sold Star Wars action figures. All the local shops came out like Bobakhan from Everett and Amazing Heroes from Kirkland, but there was also a vendor from San Diego who had some treasures with him. We came across Hasbro's HasLab Sail Barge for $1300 (ouch!), but we also found many Black Series 6" figures on the show floor. Some highlights included a carded Kenner R2-D2 from the Droids toy line for $750 and several loose Kenner Blue Snaggletooth figures for around $300. There were also quite a few hidden bins underneath tables loaded with Star Wars figures in plastic baggies.
We did notice that the POTF2/Episode 1 backlog from the last few years has dried up and there weren't that many to be found at the convention. Rare at the convention was also Hasbro's 3.75" The Vintage Collection which we only encountered at one booth.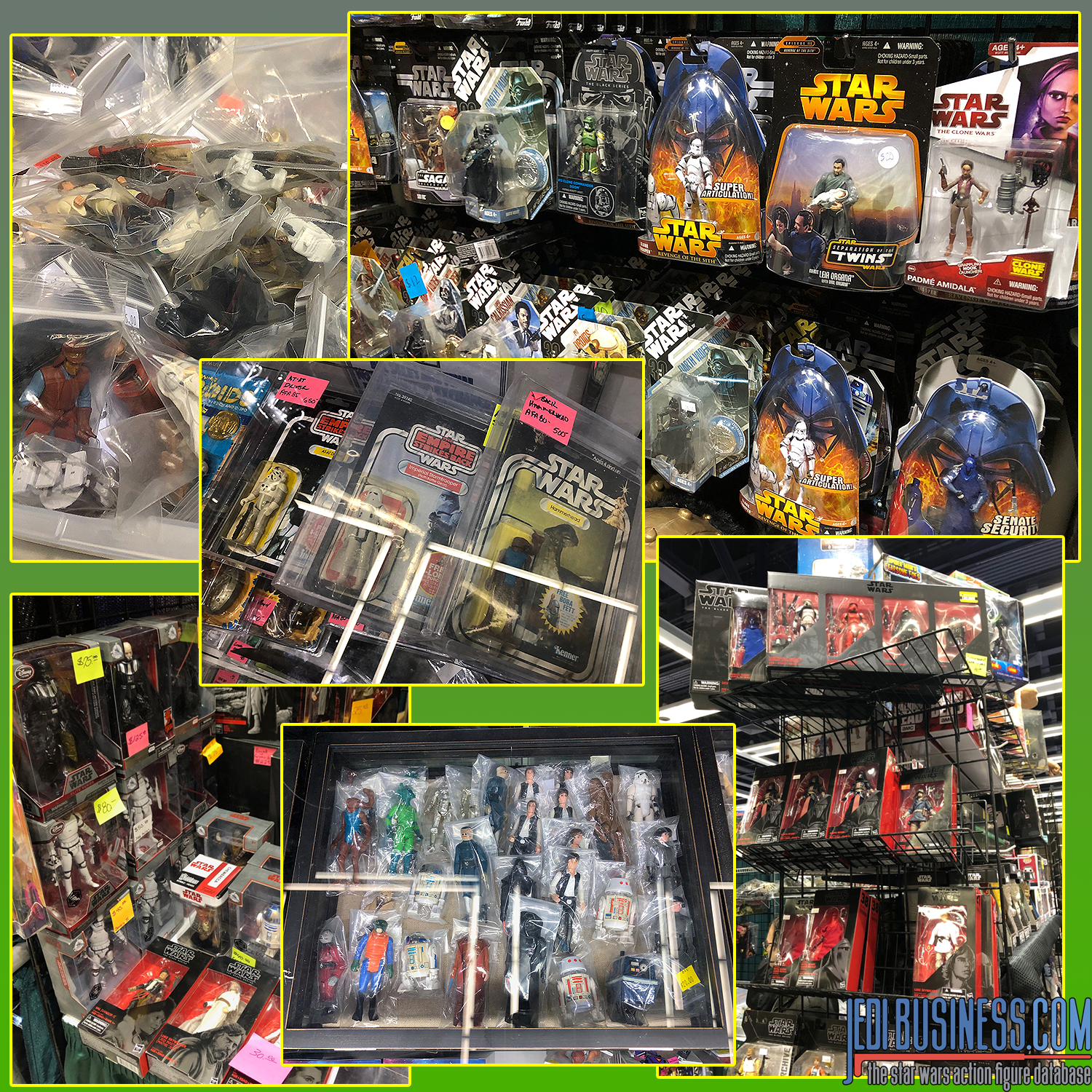 Unfortuntately Hasbro doesn't have a presence at Emerald City Comic Con so there weren't any new 3.75" or 6" Star Wars figures shown, but luckily BlueFin/Bandai was there with a booth and they had their Tamashii Nations Samurai Movie Realizations action figure line on display along with some Star Wars action figure model kits.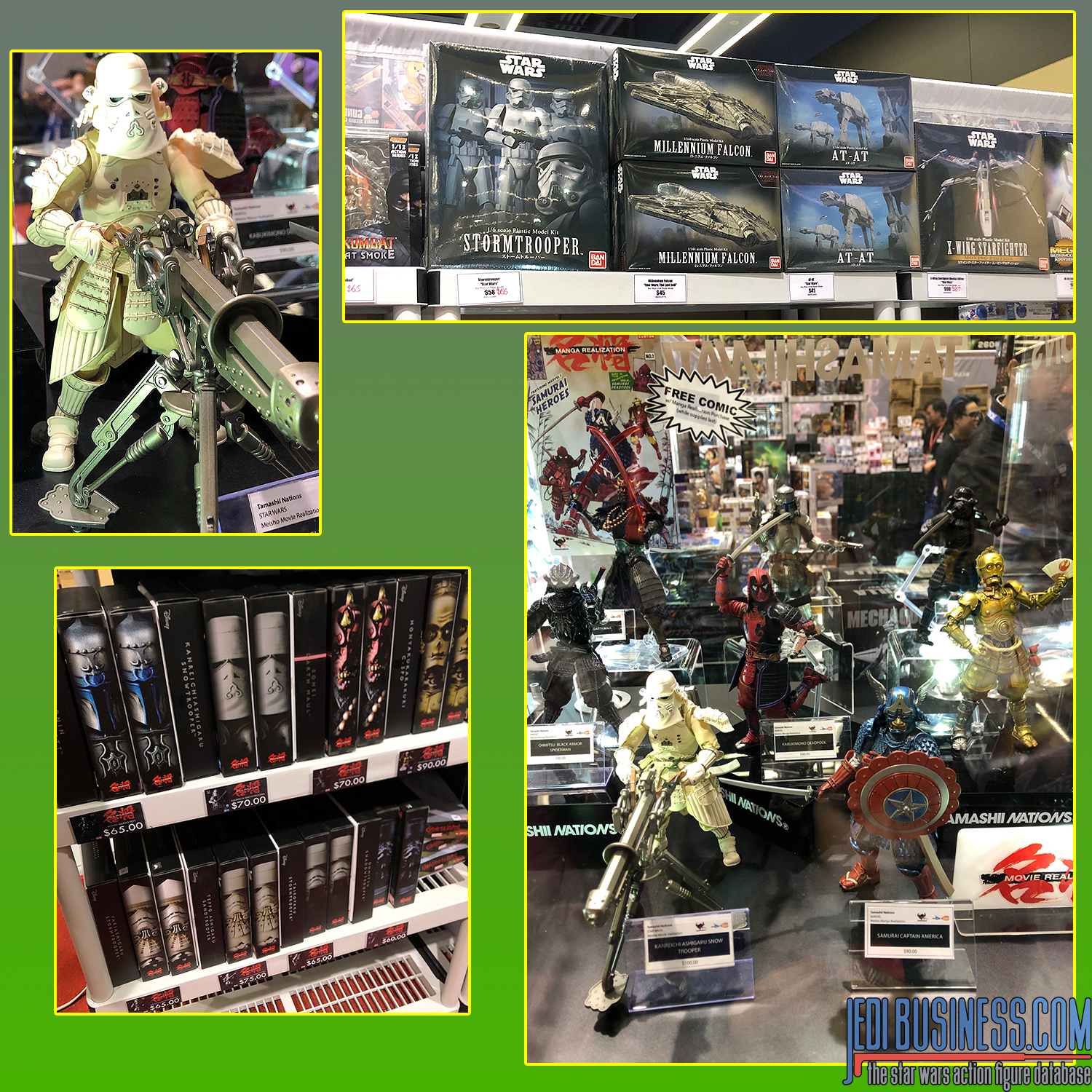 Our friend Gus Lopez held a panel about Star Wars Original Prop and Costume Collecting and Vintage Star Wars Collecting. He was also interviewed on stage at Emerald City Comic Con and you can watch the video here. Gus Lopez was also a guest on episode #2 of our podcast JBT, you can listen to the talk here: The Story Of The White Witch With Gus Lopez.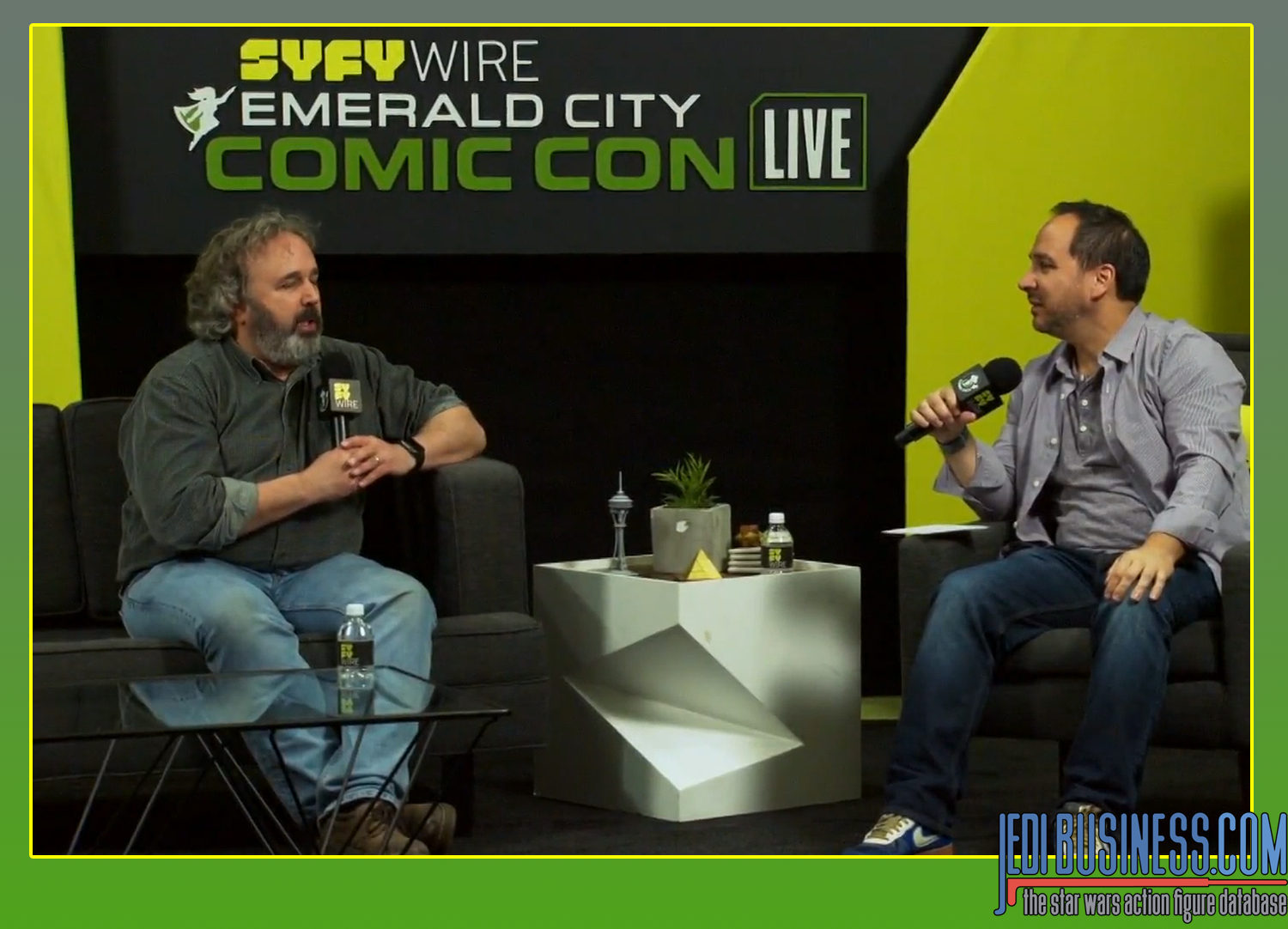 The artist alley was great as always, you can't walk five feet without seeing some Star Wars art! Even Star Wars artists Jeff Carlisle and Katie Cook were there who will also be at Star Wars Celebration in Chicago later this year. Our favorite Star Wars art this year was a cute Return Of The Jedi drawing and a portrait of Luke Skywalker from the sequel trilogy.
A big surprise was to see Alex Wer (ThePumpkinGeek) at Emerald City Comic Con who creates custom carved pumpkins. J.B. readers might recognize the name from a few years ago when Steve Sansweet's Rancho Obi-Wan auctioned several pumpkins off during their gala.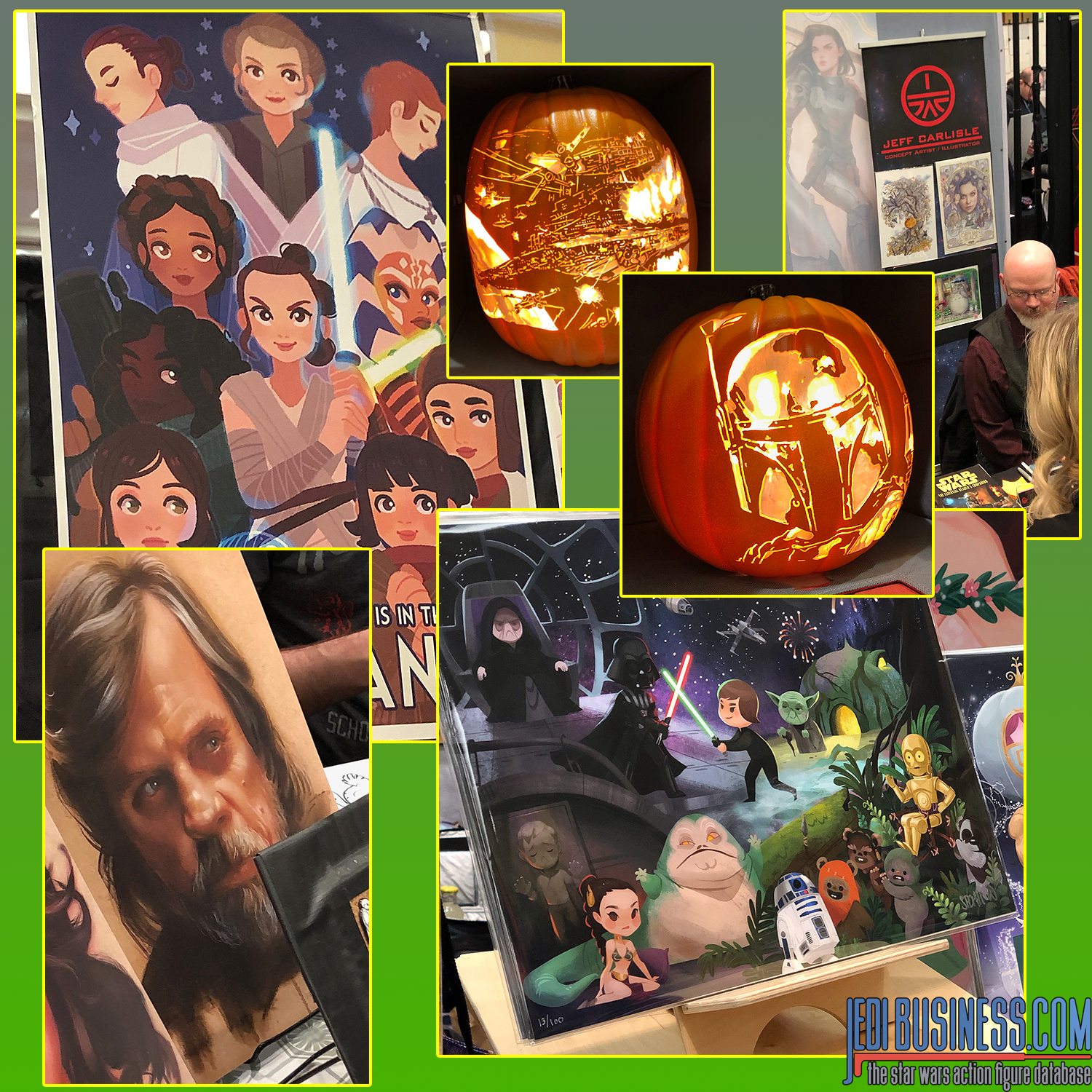 And that's it for Emerald City Comic Con 2019! As you can see there was a lot going on for Star Wars and Star Wars collecting. There were panels held about collecting Star Wars, the convention had Star Wars celebrity guests, there were lots of photo opportunities with Star Wars characters, there was lots of Star Wars art and a good selection of Star Wars action figures on the show floor! We'd like to say thank you to the organizers at Emerald City Comic Con for having us and we are looking forward to Emerald City Comic Con in 2020!