6/11/2017
To celebrate the 40th Anniversary of Star Wars in May of 2017, Hasbro released five 3.75" Star Wars action figures which were part metal and plastic. Each figure cost approx. $14.99 and the characters released were Ben (Obi-Wan) Kenobi, Darth Vader, Luke Skywalker, Princess Leia Organa and Han Solo. Every Star Wars Titanium figure comes with a display stand, pegs, a backdrop and weapons.
The packaging is specially designed and different from regular 3.75" The Black Series figures. It features the Star Wars 40th Anniversary logo on the front top left corner and when the figures are lined-up next to each other it creates a collage from A New Hope. This way the figures look great on a shelf when standing next to each other in the packaging.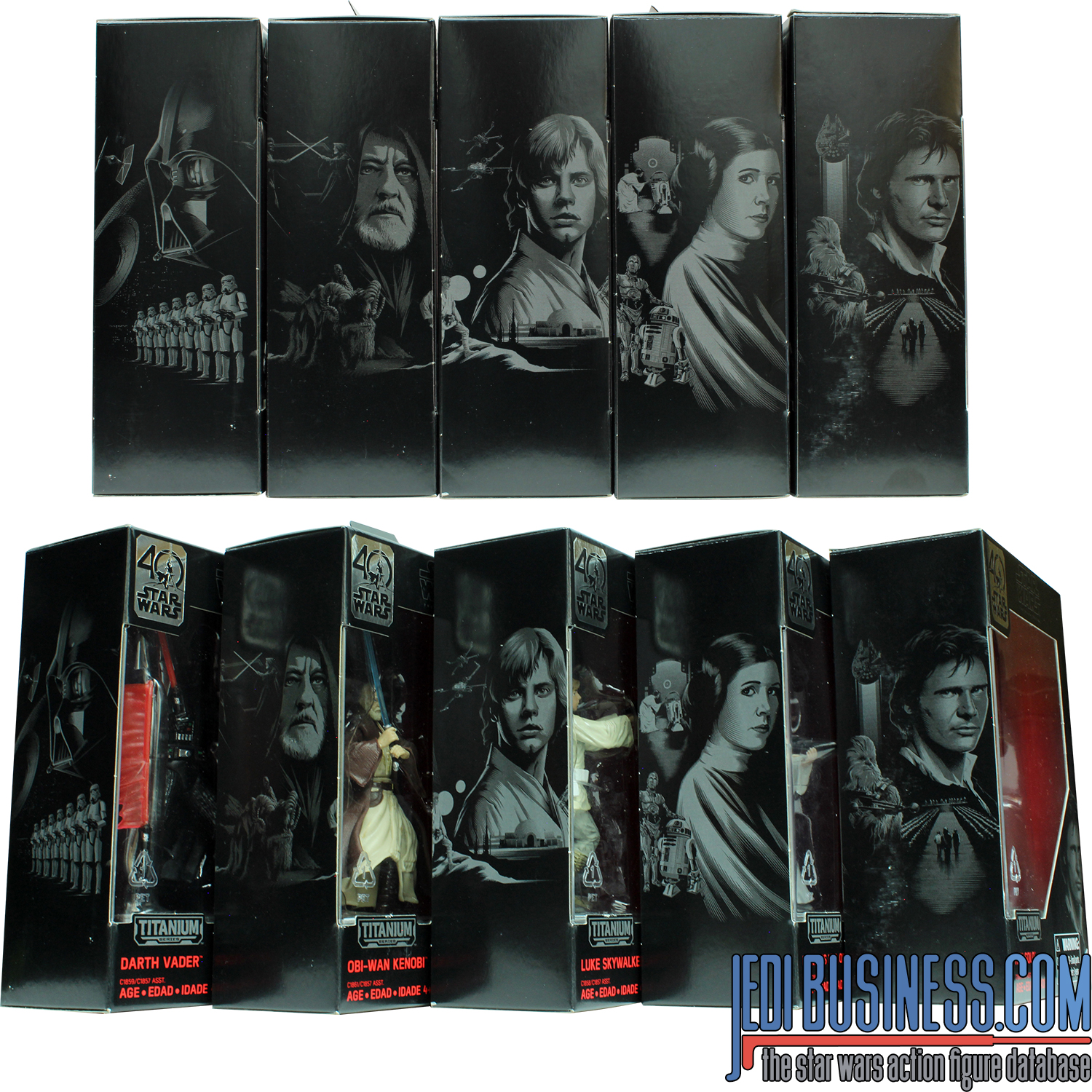 The included backdrops are reversible, one side features a character portrait while the other shows a picture which was inspired by the movie. If you purchase all five Star Wars figures, the display stands can be connected to each other and the character portrait side of the backdrop creates one long image behind all five figures.

The neat thing about the display stands is that they can be attached to each other side by side or back to back.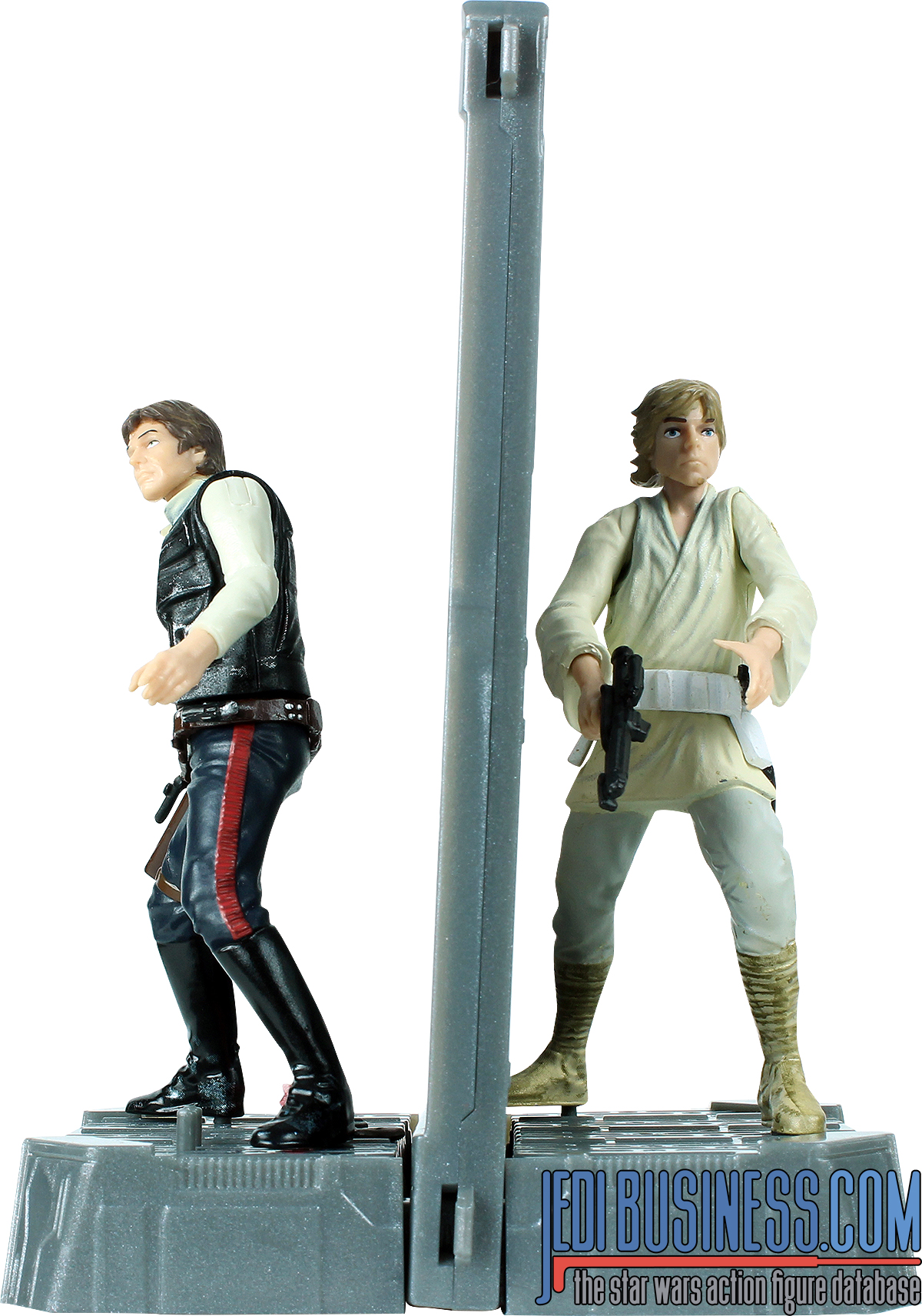 Each of the figures comes with four pegs which helps to secure them to the base. The bottom of the display stand has room to store the four pegs in case they are not needed (they are quite small and easy to lose).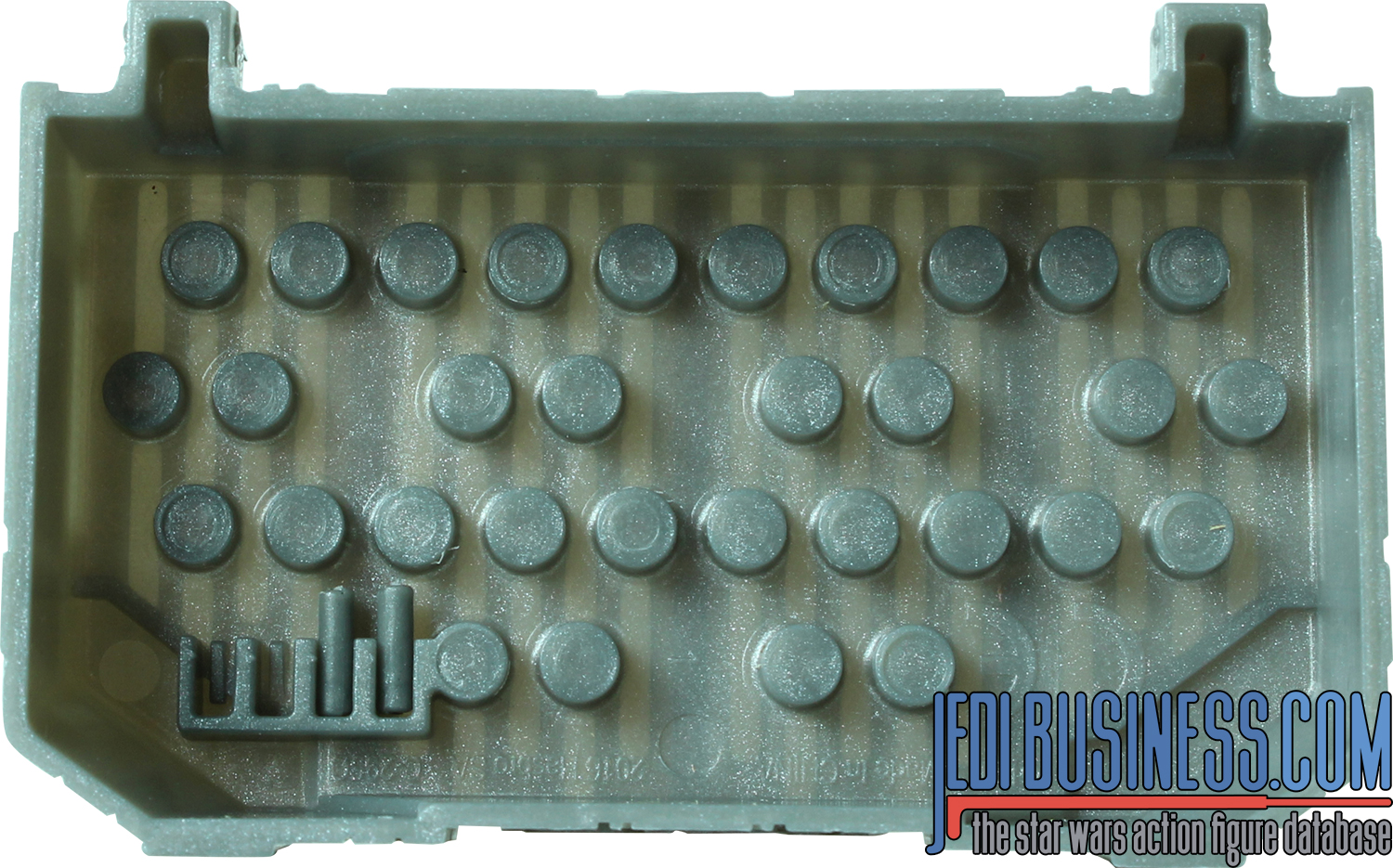 The 40th Anniversary Titanium Series figures are all structured the same way. The head, the arms, hands, robes and tunics are plastic, while the upper body and legs are metal. Because the figures are part metal they are heavier than regular 3.75" Star Wars figures. Hasbro included two weapons with each figure, one in a neutral position and one which showed the weapon in use. For the "in-use" weapons the blasters have a blast effect permanently attached to the front and the lightsabers have a swing effect permanently attached.
For a closer look including hi-res pictures and a list of detailed information about each Star Wars Titanium figure, have a look at the database entries please: Ben (Obi-Wan) Kenobi, Darth Vader, Luke Skywalker, Princess Leia Organa and Han Solo.