In 2010 for Star Wars Celebration V TV talk show host, and host of The Daily Show, Jon Stewart interviewed George Lucas on stage. Jon Stewart, who is a huge Star Wars fan, was presented a custom-made Star Wars figure of himself in Stormtrooper disguise. The Stewart Trooper was brought out on stage by R2-D2 and given to Jon Stewart by George Lucas himself during the interview.
The 3.75" figure came on a vintage Kenner-style blister card with the Empire Strikes Back logo on it. Hasbro included two unique head sculpts with the figure, one with Stewart's clean-shaven face and the other with a shaved salt-and-pepper goatee. A removable Stormtrooper helmet was also included along with a traditional E-11 Stormtrooper blaster.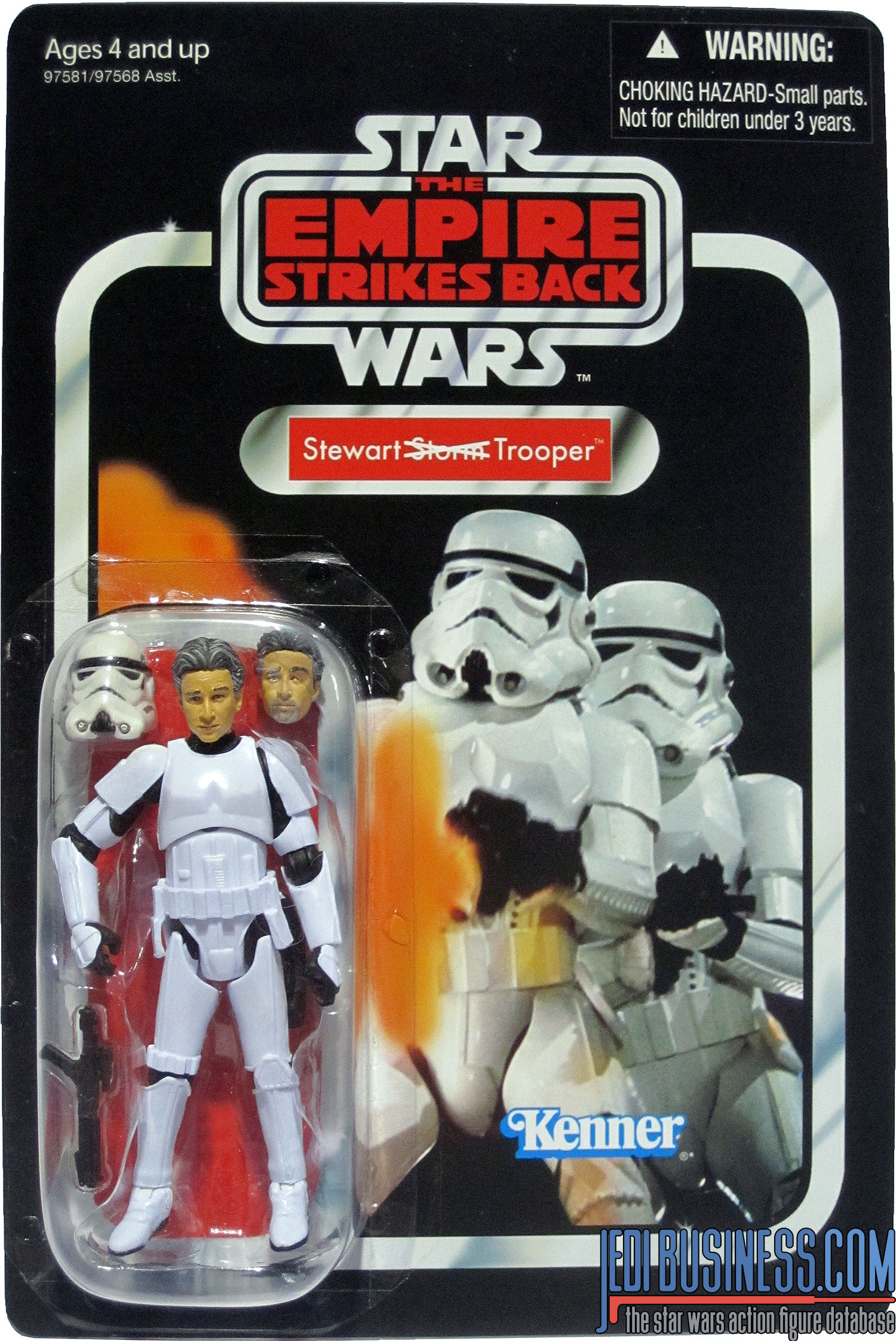 This was in 2010, and back then the only modern vintage Kenner-style figures which had been released by Hasbro were 12 figures in the Vintage Original Trilogy Collection and 13 figures (12 if you don't count the Woolworth exclusive Darth Vader figure) in the Vintage Saga Collection. We believe that the Stewart Trooper's body is identical to the Vintage Original Trilogy Stormtrooper figure.