Today is Hasbro's Star Wars Fan Celebration day and various media outlets will reveal new Star Wars action figures for Star Wars: The Black Series and Star Wars: The Vintage Collection, and this page here is your hub with all the reveals which will be updated throughout the day. The GalacticFigures.com reveal happens at 4pm EDT, so keep checking back!
Pre-Order Links
Star Wars The Black Series
The first two figures revealed for Hasbro's Black Series 6" action figure line were the 13th Battalion Trooper from the Jedi Fallen Order video game series (revealed via FlyGuy.net) and RC-1140 Fixer from the Repbublic Commando video game series (revealed via FanthaTracks.com). Both figures are exclusive to GameStop in the United States and each cost $27.99. Pre-orders for both go live tomorrow on March 17, 2022 at 1PM PDT. Fixer is the second figure in the Black Series line from the Republic Commando Squad (RC-1138 BOSS was the first one). Fixer will have a newly sculpted helmet and backpack.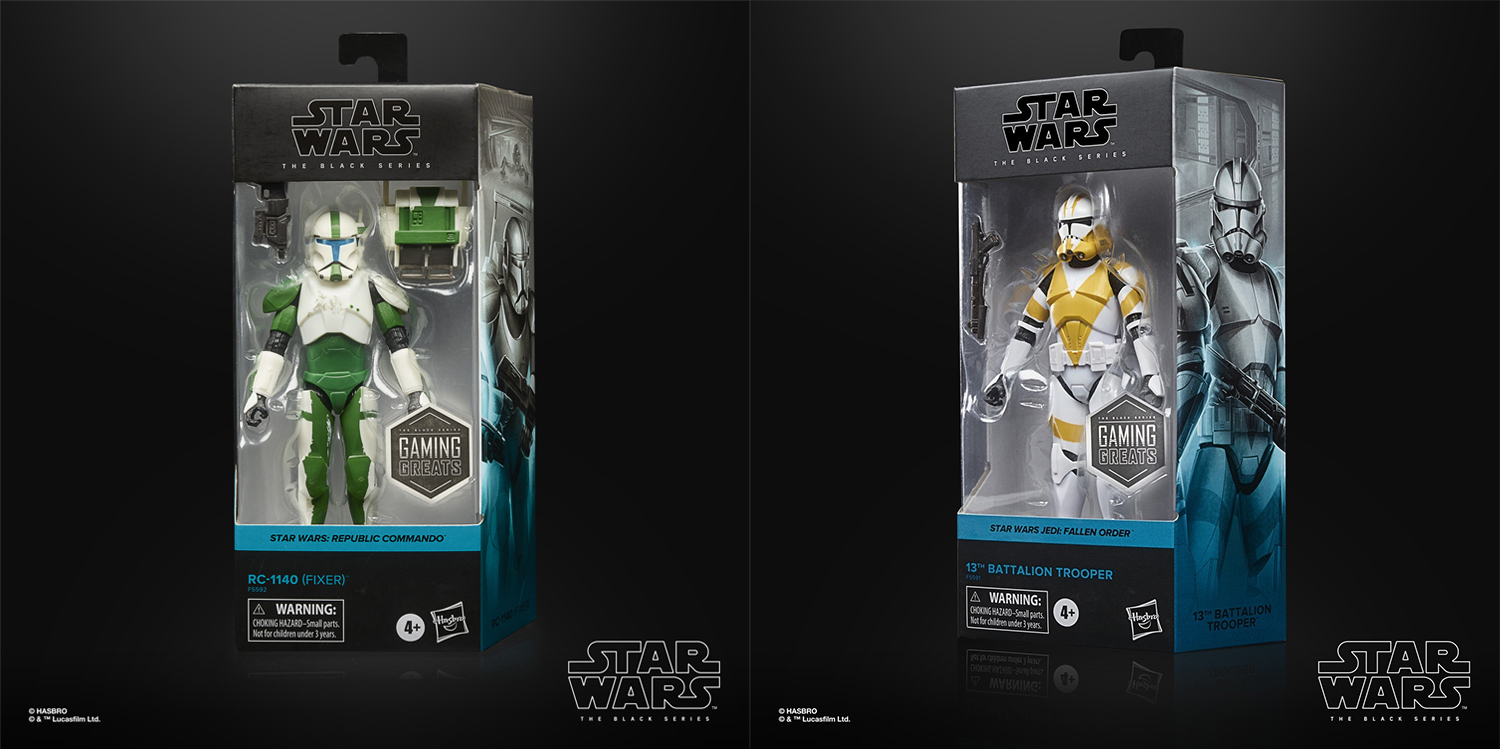 Star Wars The Vintage Collection
Revealed via Victoria's Cantina were the Imperial Gunner from Return Of The Jedi and R2-D2 (Sensorscope) from The Empire Strikes Back. Both figures are exclusive to Walmart in the United States and will go on pre-order on March 24th, 2022 at 1pm EDT. Both figures appear to be re-releases but on cardbacks which have not been done before in The Vintage Colleciton.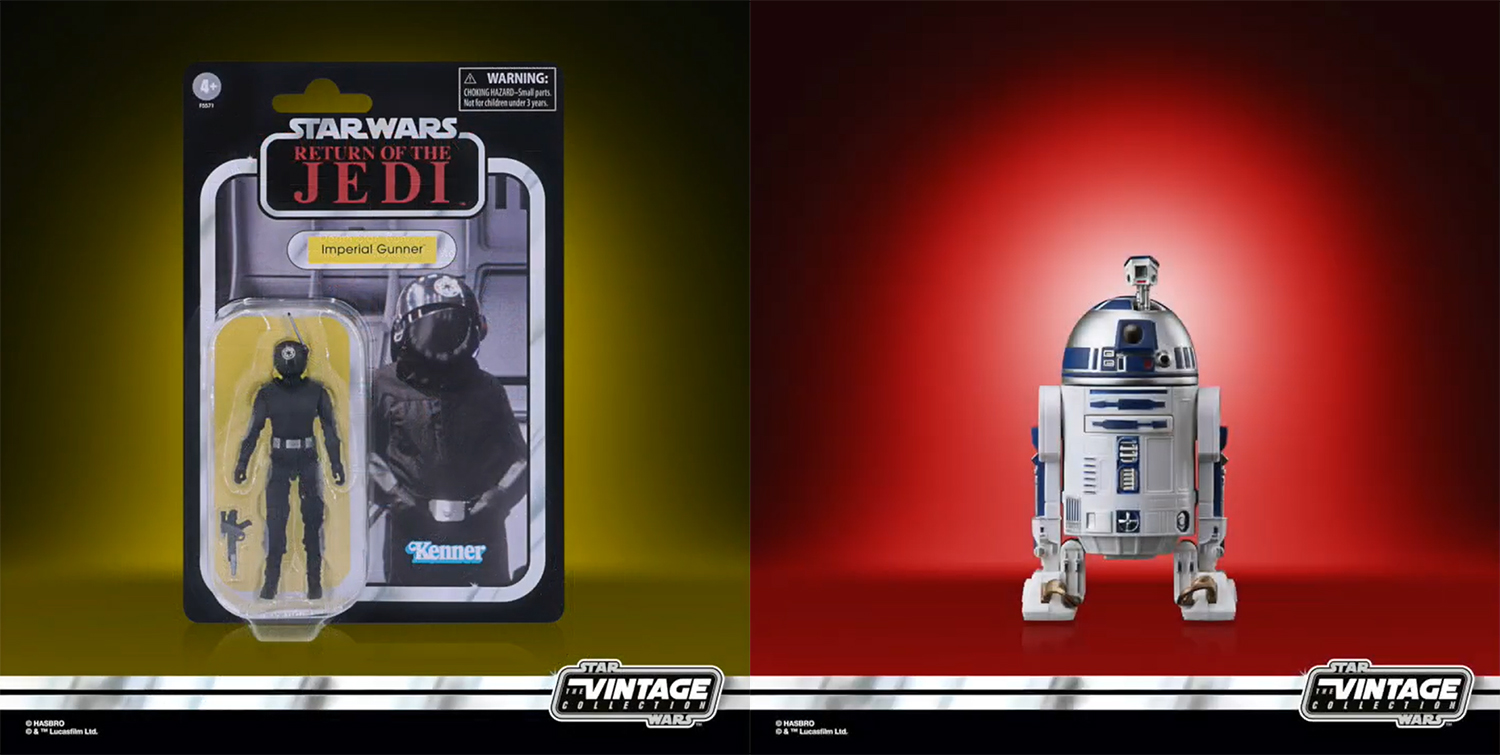 BanthaSkull.com exclusively revealed the Stormtrooper which will come on a classic STAR WARS card, and the figure itself will feature a new weapon holster. Those reveals should make fans happy as we are moving closer and closer to finishing the original 96 Kenner figures in Hasbro's modern action figure line.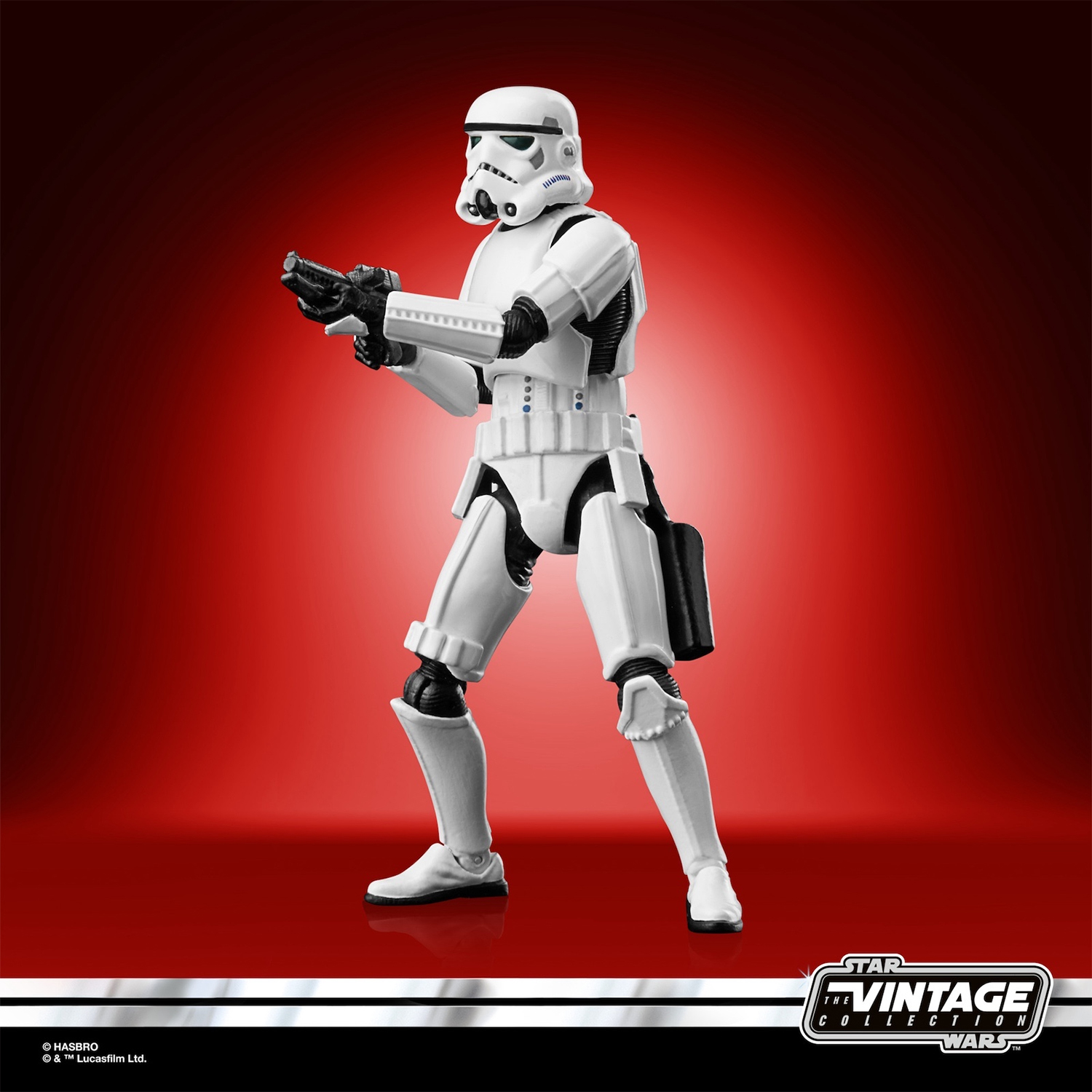 In addition to R2-D2, the Imperial Gunner and the Stormtrooper two Bespin Security Guards were revealed with Helder Spinoza (revealed here) and Isdam Edian (JediNews.com). Both of those figures are also Walmart exclusive and will go on pre-order on 3/24/2022 at 1pm ET for $14.99 each. Check the links on the top of this page.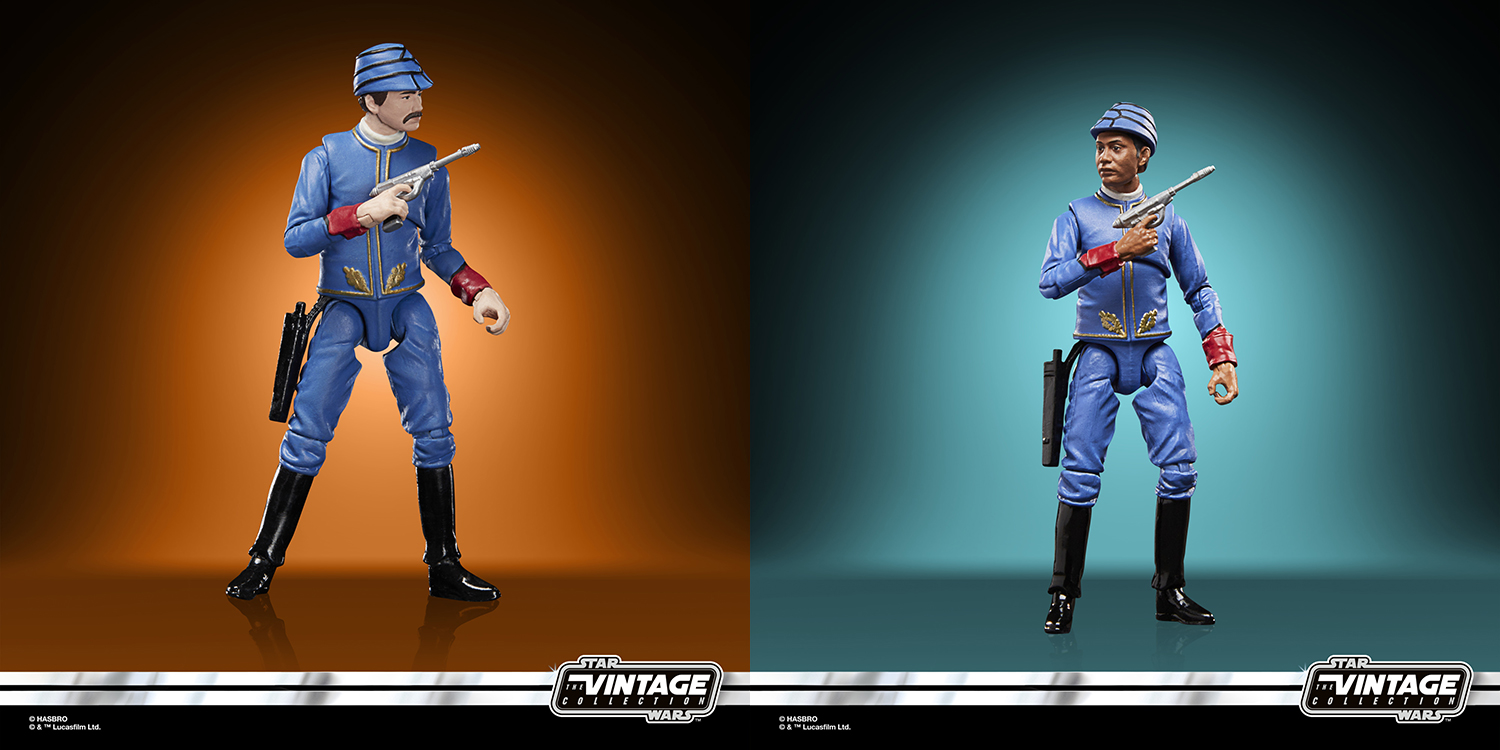 And that's it for this year's Hasbro Star Wars Fan Celebration. Thank you to Hasbro for included GalacticFigures.com in the festivities again this year.