Pre-Orders for all the figures shown here (except the pipeline reveals) will start on November 1, 2022 @ 1pm ET
As always check back here for links on Tuesday!
Hasbro held their MCM Comic Con London 2022 panel today where they revealed a ton of new Star Wars action figures for The Vintage Collection and the Black Series lines, below is the breakdown. Thank you to FanthaTracks.com's Matt Booker and JediNews.com's James Burns for their coverage of the event.
The Vintage Collection
For the 3 3/4" Vintage Collection Hasbro showed the newly tooled Speeder Bike with Biker Scout. The figure will be single carded and the release will cross off another of the original 96 Kenner figures which need to be redone in the modern line (the figure was updated with a new helmet and rocker ankles). Its number is VC273 and it'll be available in the Spring of 2023.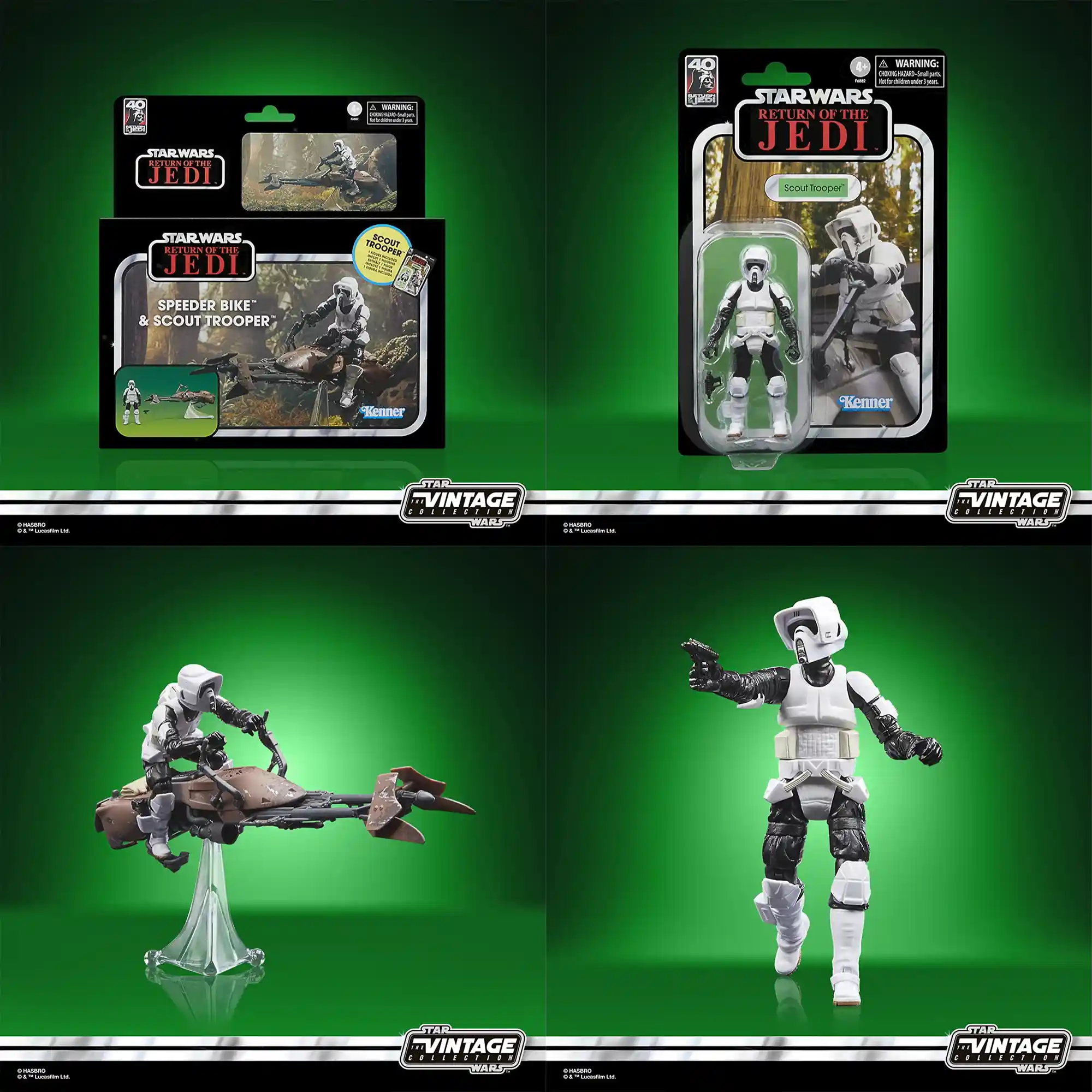 In addition to the Speeder Bike set it was also revealed what the TVC Deluxe release of Paz Vizsla will look like. The figure will include a removable jet-pack with a heavy cannon and a blast effect which can be attached to the front of the weapon.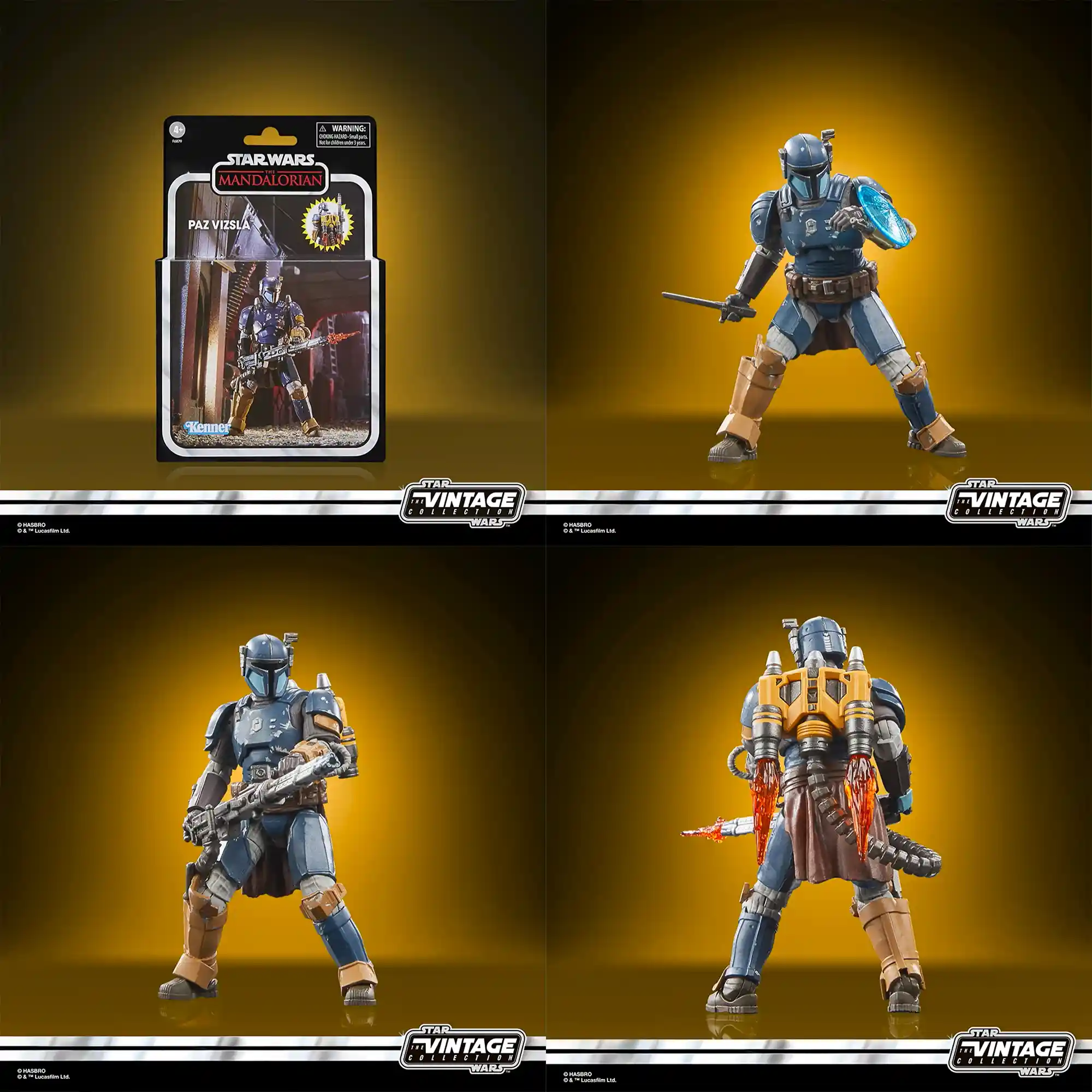 The team also showed off four of the rereleases in TVC with Wooof, Yak Face, Kithaba and Nikto Skiff Guard. Each card has been altered from their previous release by now having the 40th ROTJ anniversary logo on the top left. The numbering of the figures on the back remains the same however as before.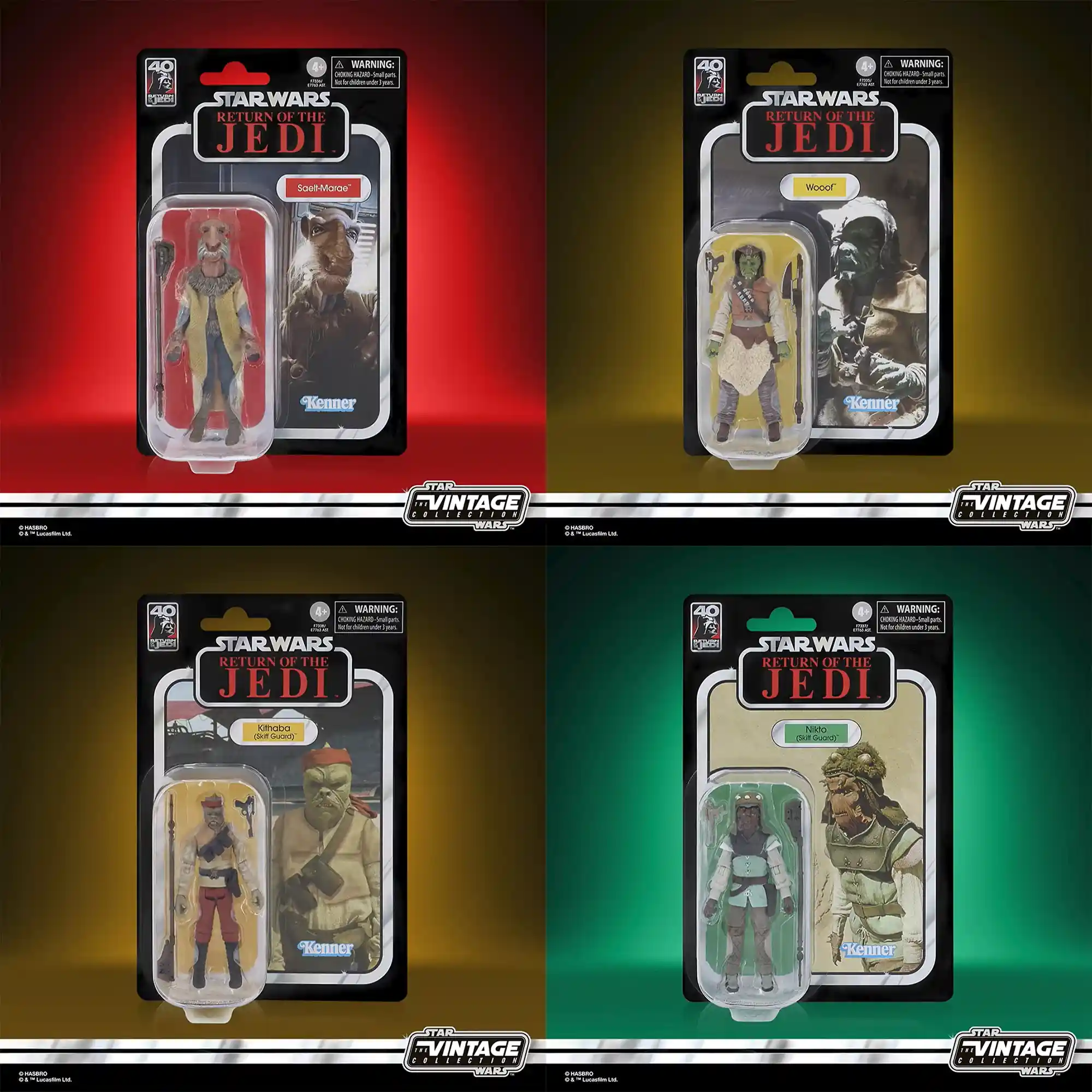 The pipeline reveal for the 3 3/4" TVC line included Cad Bane (new) from the Book Of Boba Fett, Moff Jerjerrod (new) and Nien Nunb (rerelease), expect those three figures to be on shelves sometime in the Summer/Fall of 2023.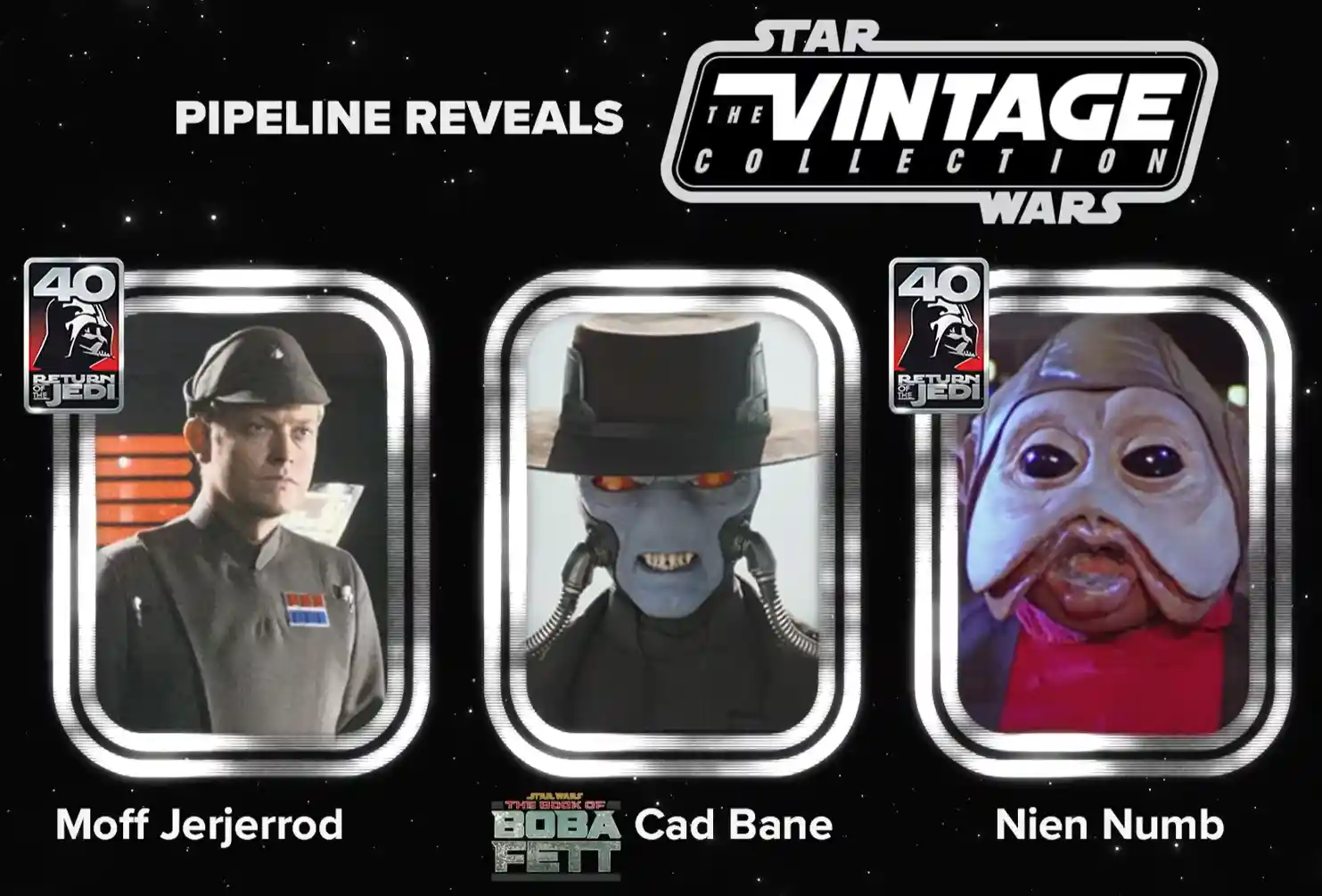 The Black Series
The Black Series line will see the release of Mara Jade, Doctor Aphra and SCAR Trooper MIC as part of the Black Series comic book sub-line. All three figures will come exclusively to the Fan Channel in the Spring of 2023.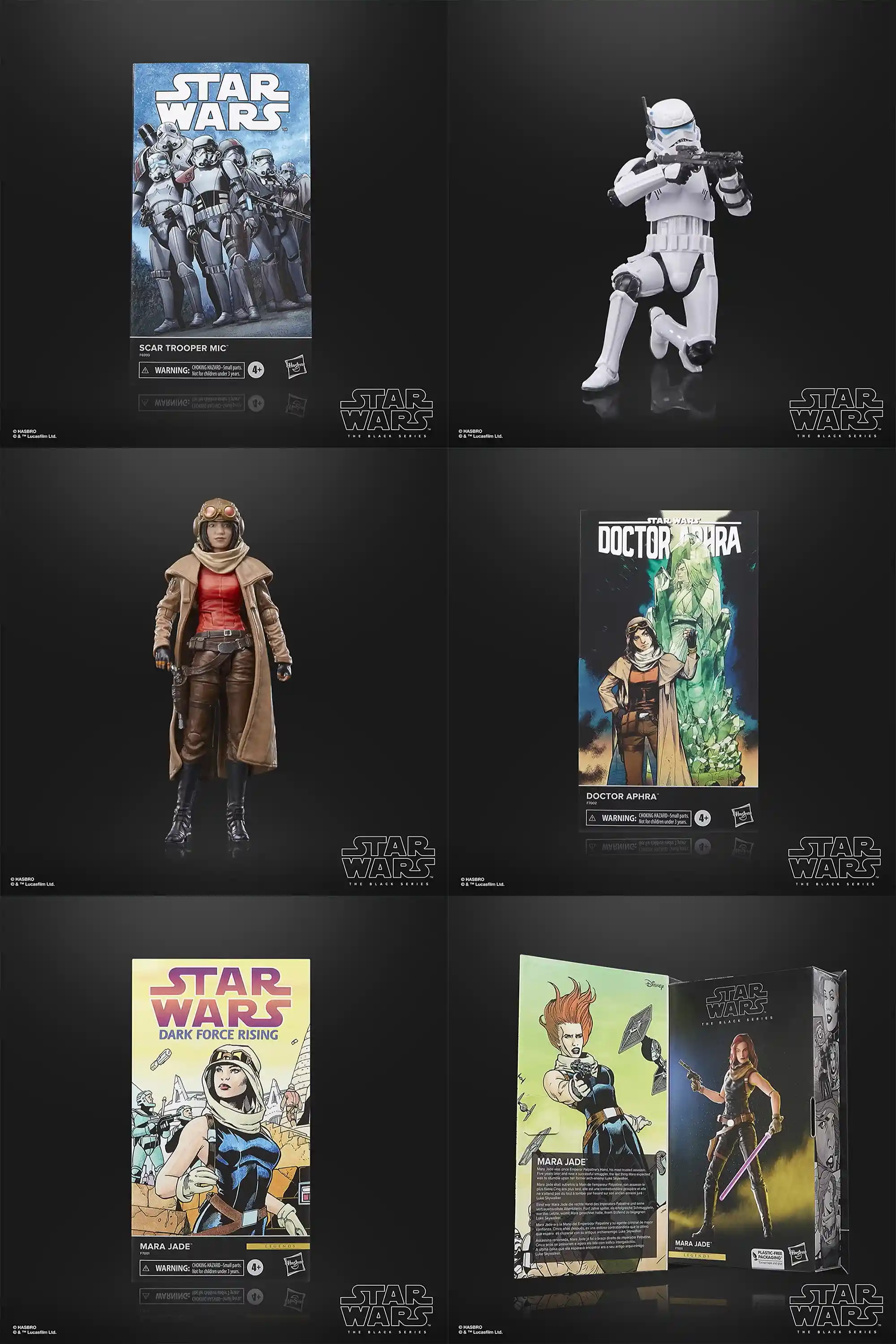 Bastila Shan and Darth Malak will join the Black Series 6" line in the Summer 2023 as mainline releases.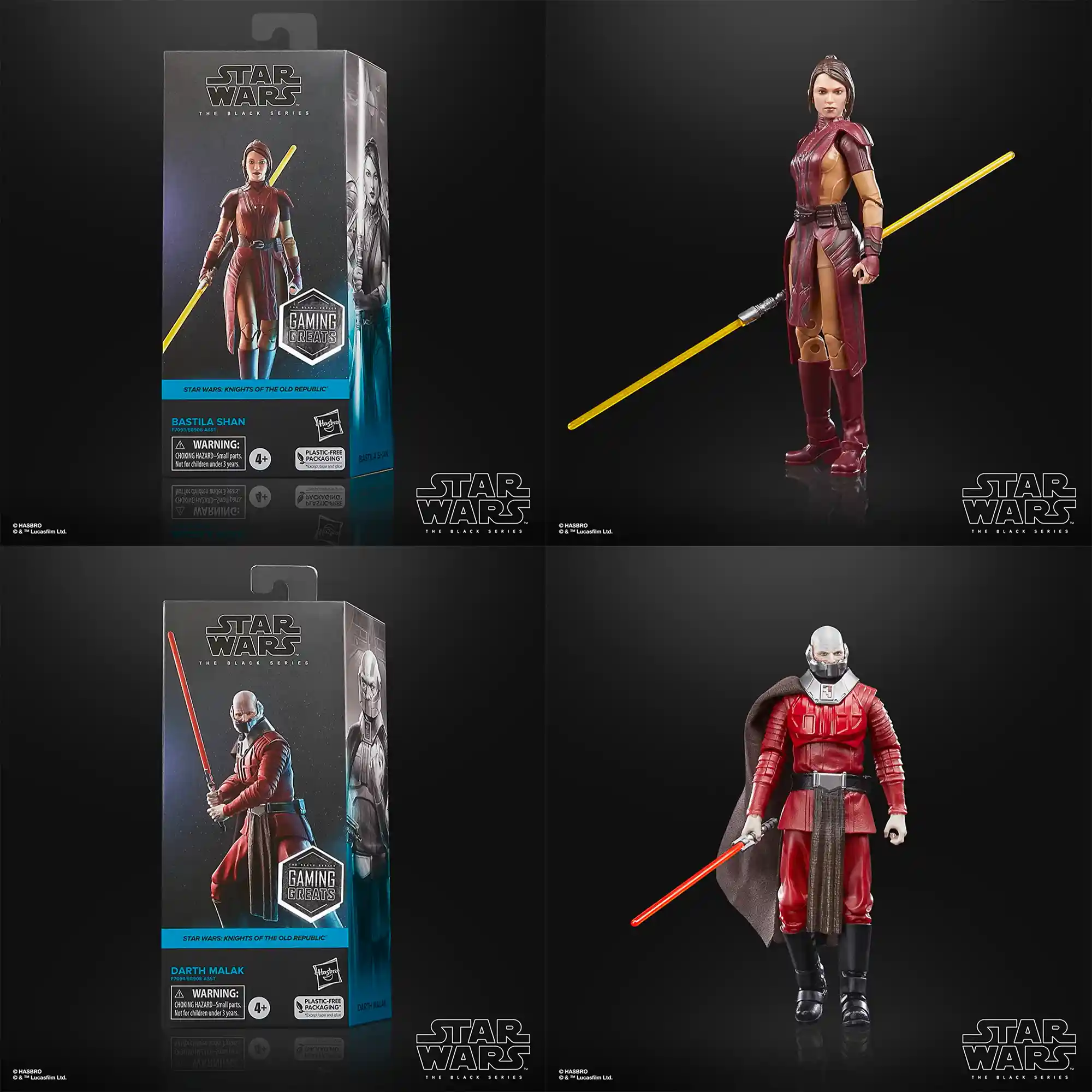 Pipeline revealed for the celebration of the 20th Clone Wars anniversary (which celebrates all of the Clone Wars, not just Tartakovsky or Filoni), was a young Ahsoka Tano, a MagnaGuard Droid and a phase II all white Clone Trooper. All three figures will feature the Clone Wars 20th anniversary logo on the packaging. In addition to those three figures Hasbro also announced Omega from the second season of the Bad Batch as coming to the line.