On August 20, 2019, Hasbro's then CEO Brian Goldner announced that the company would phase out plastic from new toy and game packaging across its portfolio of iconic brands like NERF, MY LITTLE PONY, MONOPOLY, MAGIC: THE GATHERING, POWER RANGERS and more. It took until San Diego Comic Con 2022 to find out for collectors what that meant for Hasbro's Star Wars action figure toy lines. 
At San Diego Comic Con 2022 it was announced that the Black Series 6" basic assortment would go plastic free, which meant that the plastic tray and window would get replaced with cardboard. However, it was also made clear that The Vintage Collection, the Retro Collection and Black Series specialty tribute figures for Kenner would stay unchanged and would continue using plastic.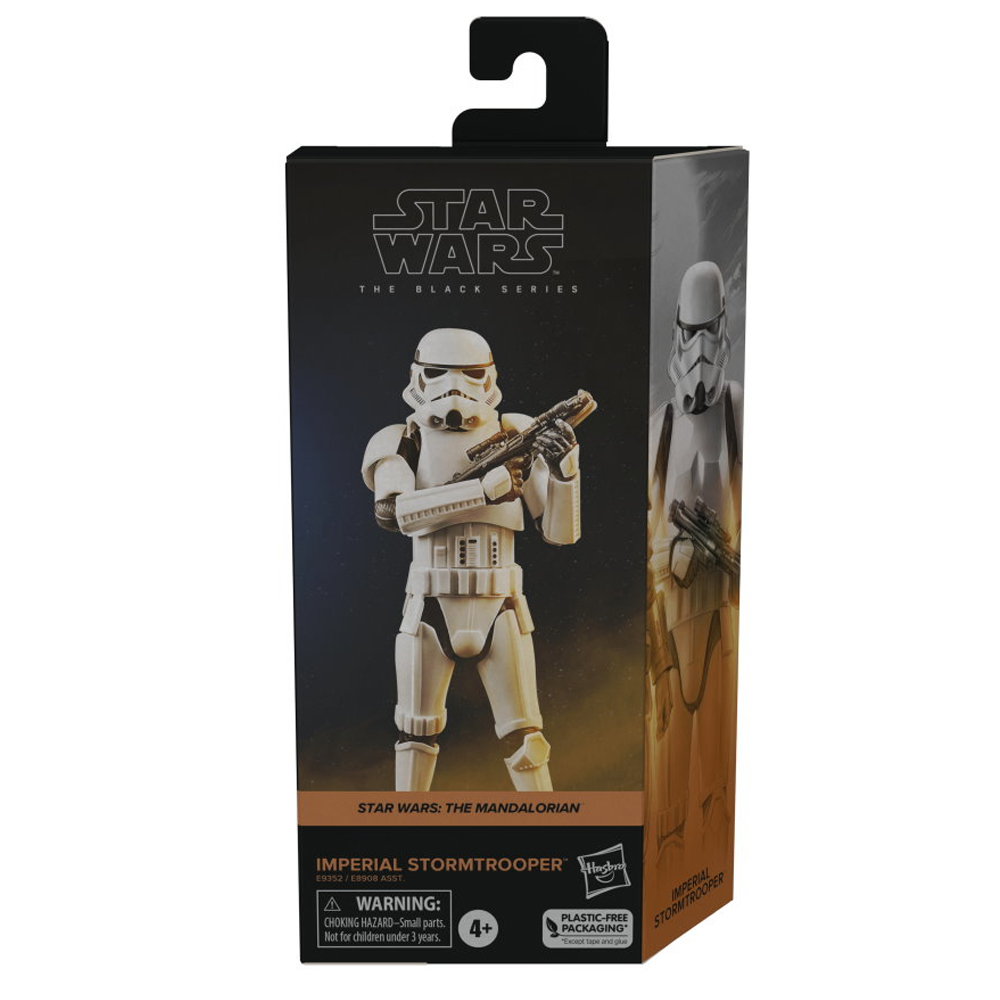 In the Fall of 2022, the initial batch of figures for the Black Series 6" line with plastic-free packaging hit the market. However, the closed boxes displayed on shelves without any visibility into the contents provoked the ire of many collectors who cherish collecting figures MIB while still preserving the figure's displayability. As a result, Hasbro received criticism for the change which never eased up and very likely resulted in less sales.
There have been multiple reports of collectors encountering empty boxes or boxes containing different figures, as well as missing accessories. So now after having tested the waters with plastic free packaging for about half a year Hasbro is reversing the descision and is going to reintroduce a window for the Black Series action figure line, here is the press release from 4/6/2023:
"We wanted to share an update on packaging for Hasbro's 6-inch-scale figures. Based on your feedback, we will be re-introducing windows and blisters to our 6-inch fan figures beginning later this year, into 2024 for select products across our portfolio of brands, including, G.I. Joe Classified, Power Rangers Lightning Collection, Star Wars Black Series and Marvel Legends. This will eventually expand to all new 6-inch figure releases.

The new windows and blisters will be made from bio PET or recycled PET helping us achieve our priority of meeting our fans' expectations for extraordinary packaging and superior design while still developing packaging that minimizes waste and the use of virgin plastic.

Thank you again for being one of our biggest fans and for your continued support of Hasbro."
So there you have it, Hasbro is bringing back the window-style packaging for The Black Series so that the figures inside the packaging can be seen when on display!