Pre-orders today, 9/22/2023 check back at 4pm & 5pm ET 
Hasbro Pulse Con 2023 is in the books and Hasbro revealed several 3 3/4" Vintage Collection and 6" Black Series figures. The Retro Collection was not mentioned during the live stream, below is a closer look at all the announced figures.
The Vintage Collection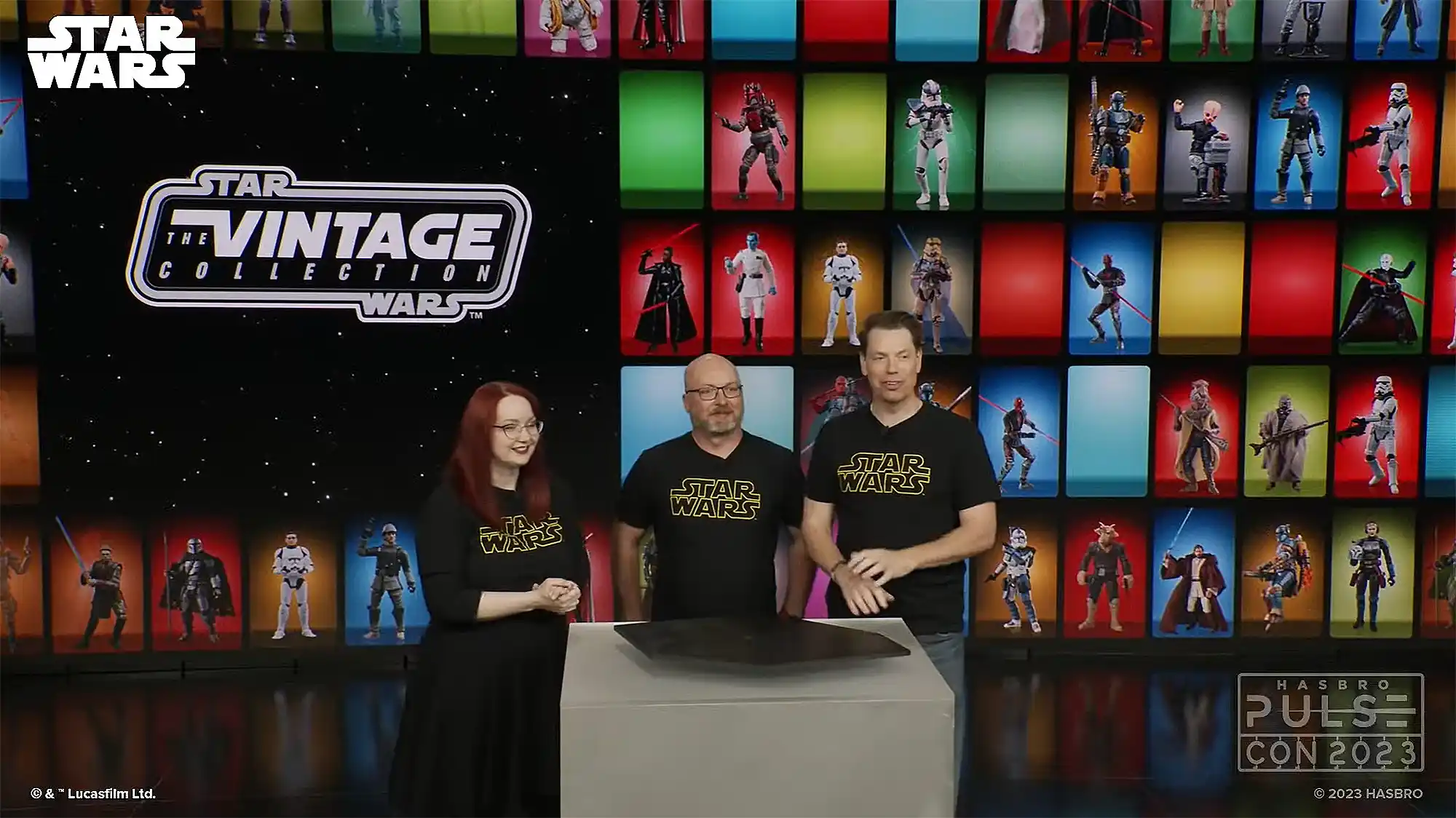 Emily, Chris, Patrick from the Star Wars team
For the 3 3/4" Vintage Collection Hasbro showed a 2-pack with Jedi Revan and HK-47 in Galaxy Of Heroes video game packaging. HK-47 will be a straight repack of the 14 year old Legacy Collection HK-47 figure from 2009. Both figures will be individually carded inside the box. This set is available through specialty shops (fan channel) and will be released in Spring 2024. Check Entertainment Earth if you are interested in this set.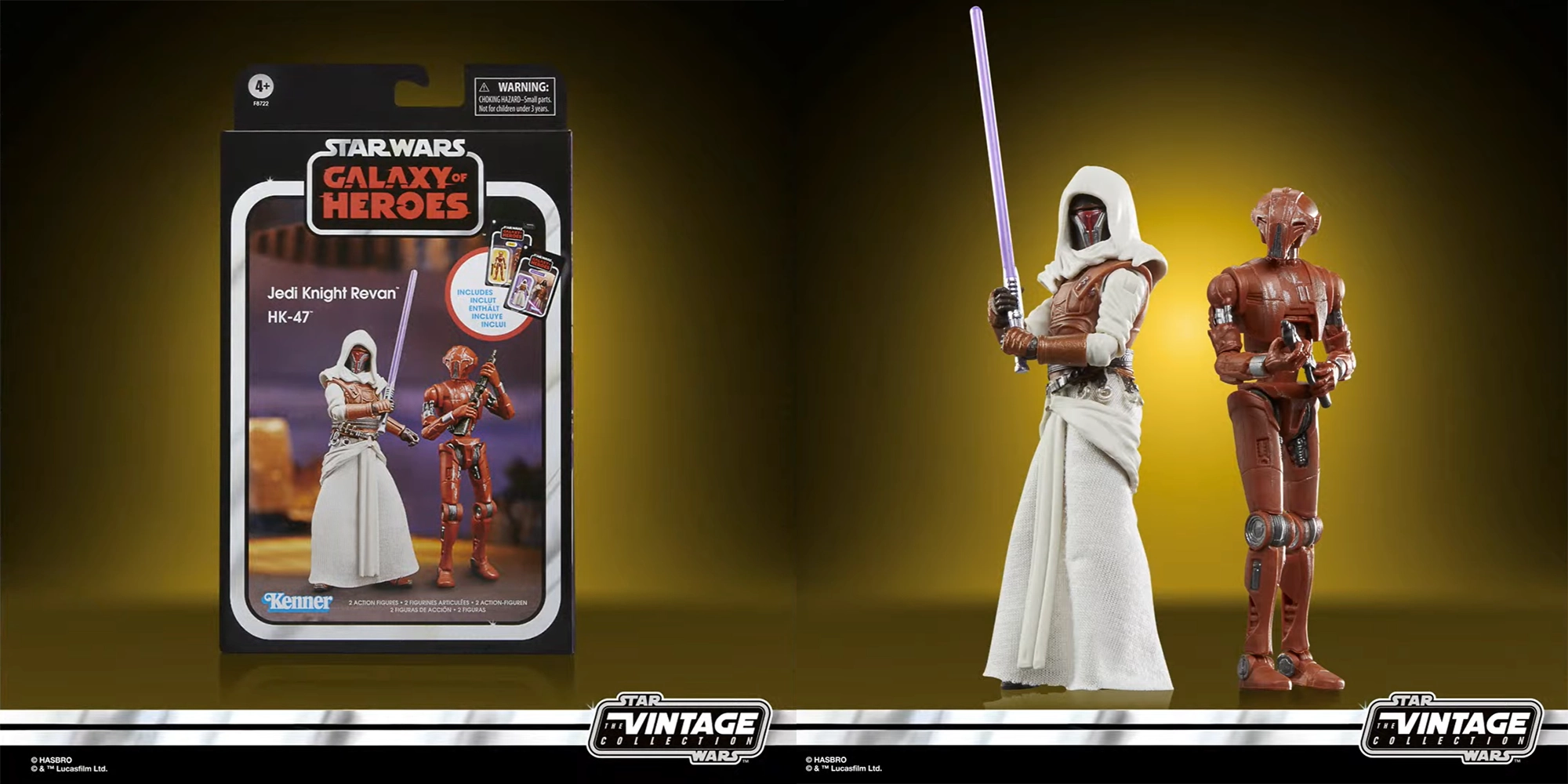 The next reveal was Director Krennic from Rogue One (out in Spring 2024), C1-10P "Chopper" based on the live action appearance (out in Spring 2024) and Professor Huyang as seen in the Ahsoka series (out in Summer 2024).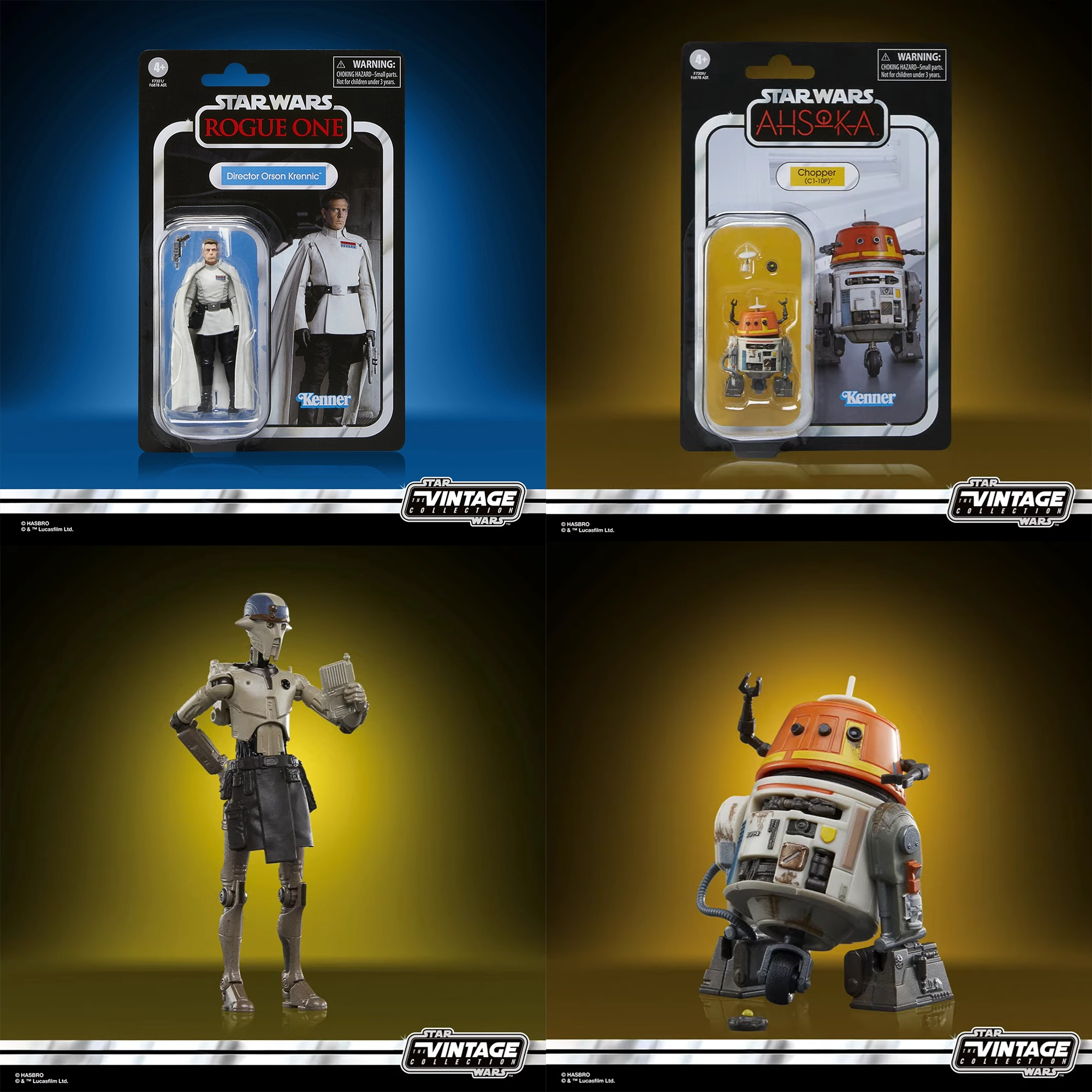 As for pipeline reveals the team announced Patrick aka Cal Kestis as coming to the Vintage Collection in his Imperial outfit from the Jedi: Survivor video game, along with the Mandalorian Judge from season 3 of the Mandalorian TV series, and a 4-pack of Phase II Clone Troopers (ShopDisney/Hasbro Pulse exclusive). Look for more information about those figures towards the end of 2024.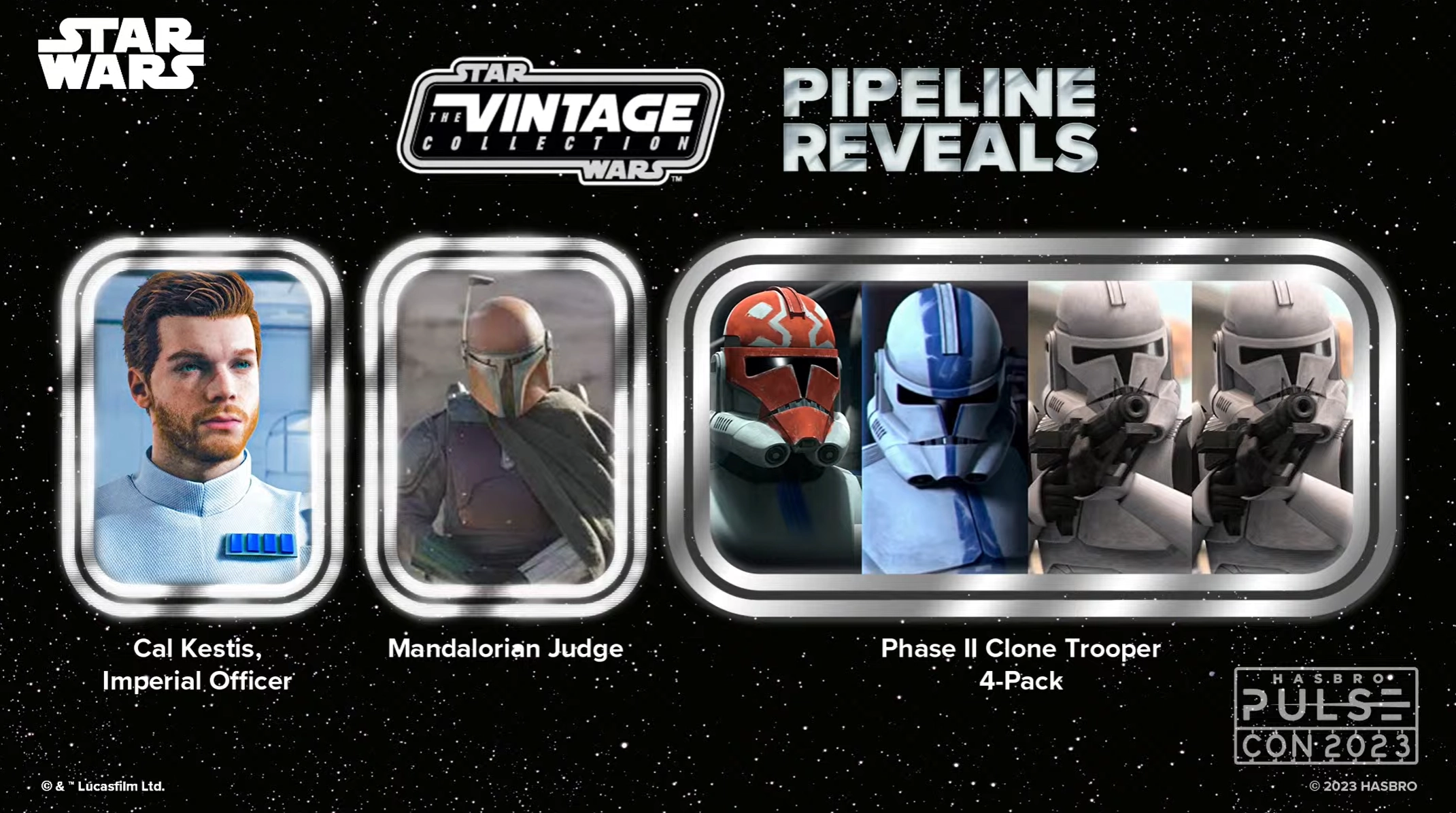 The Black Series
For the Black Series 6" line Hasbro revealed only two figures. Baylan Skoll and Shin Hati are both coming to the line in the Spring/Summer of next year. It was mentioned during the live stream that Baylan's lightsaber blade is longer than normal and that the colors on both sabers have an orange / reddish look.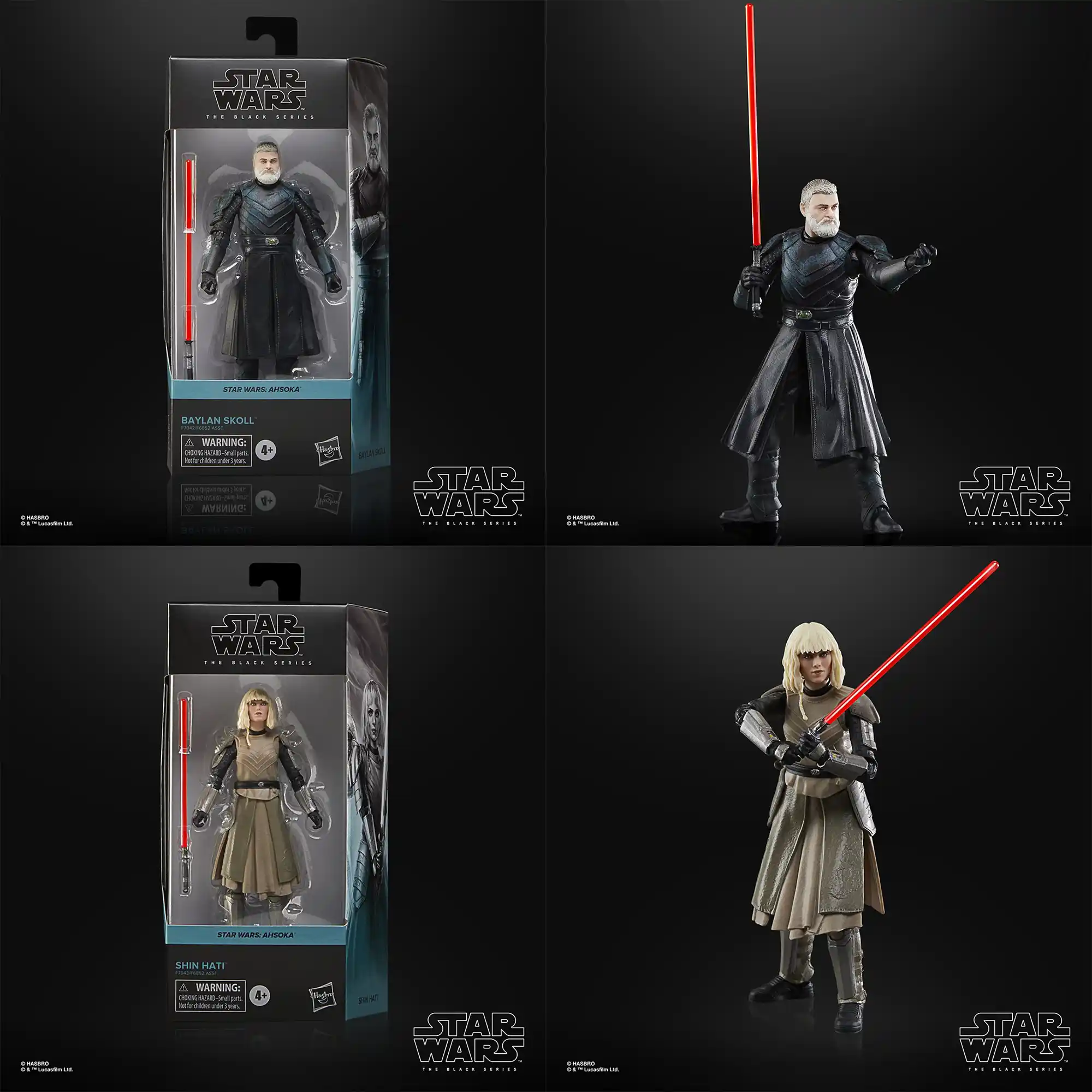 It was announced that the next wave of Black Series 6" Archive figures with Darth Vader (ANH), Stormtrooper (ANH), Luke Skywalker (X-Wing Pilot) and Bo-Katan will only be released outside of the United States in order to not clogg up the pegs locally.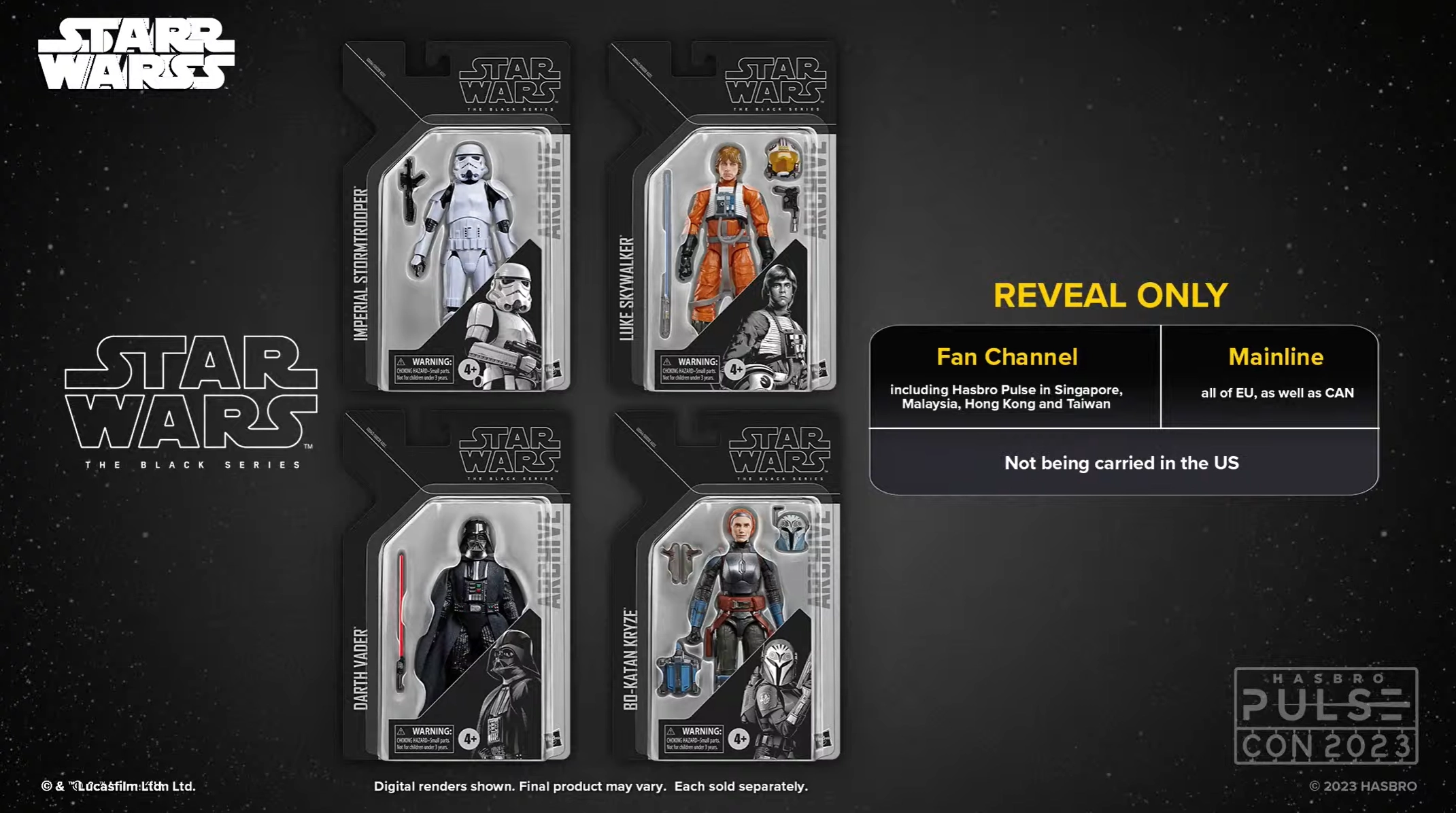 Pipeline reveals for the Black Series 6" line included Darth Vader (ANH) likely in ANH mural packaging, Din Djarin in season 3 look, a Phase I Clone Trooper on the new clone trooper body (this will be a fan channel exclusive) but it's unclear in what packaging he'll be released, and a Mandalorian Night Owl from season 3 of Mando (Target exclusive).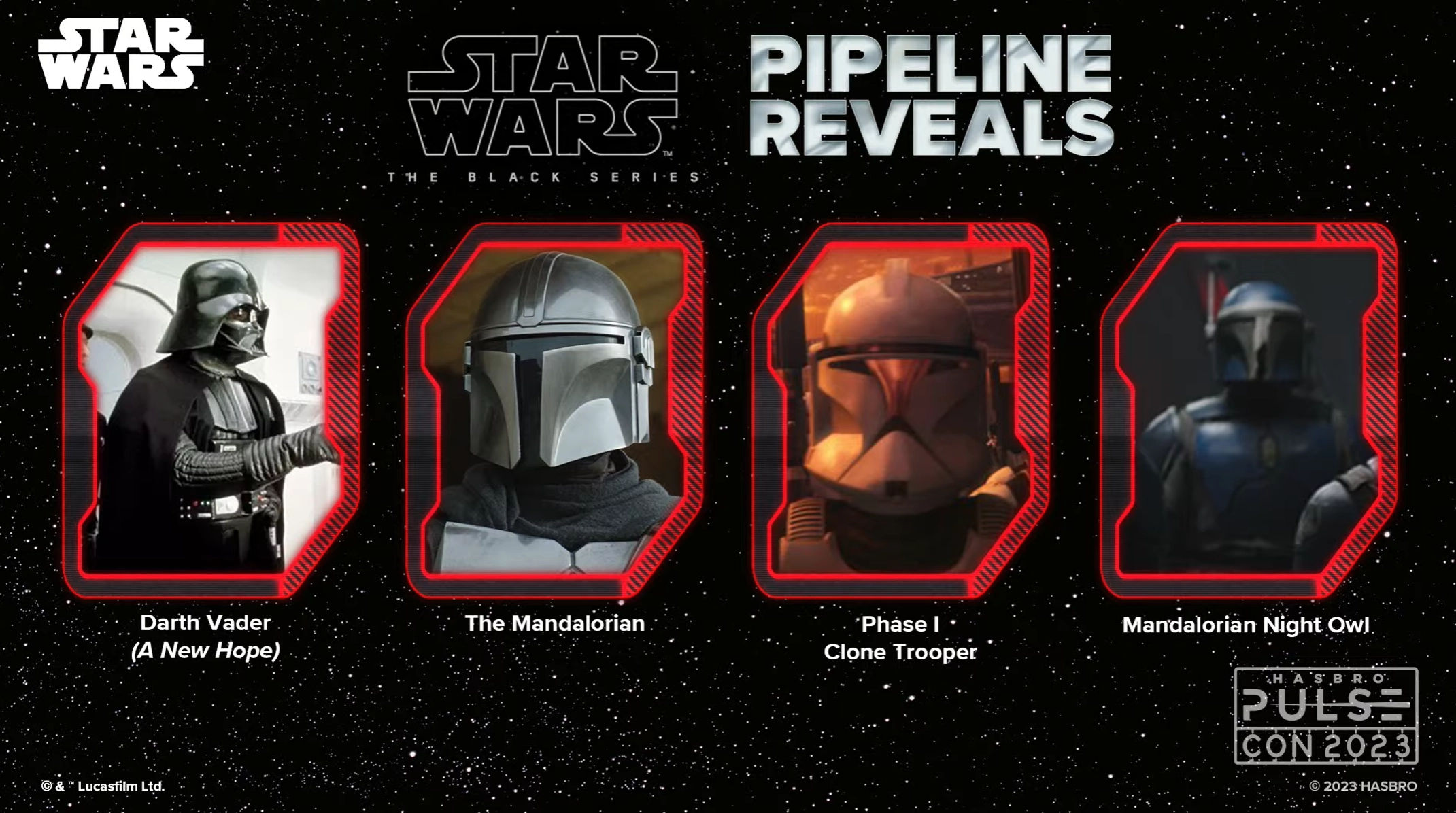 And that was it for Hasbro Pulse Con 2023! For another recap watch out for a new episode of the GFT podcast!
Previous Hasbro Pulse Con Summaries