11/12/2015
We've compiled a list with links where you can buy the hottest Star Wars Action Figures and vehicles in the 3 3/4 inch and 6-inch scale.

Amazon
Enter the world of Star Wars and launch into action and adventure! Discover a galaxy of starships and vehicles, and get immersed in exciting stories of good versus evil. Born from the remnants of the Empire, the First Order emerged as a power to be reckoned with in the years following the battle of Endor. The First Order constructed massive fleets of next generation Star Destroyers and TIE Fighters, and bolstered surviving Stormtrooper legions with fresh recruits and powerful new weapons. The Black Series brings exquisite features and articulated movement, which for every devotee of Star Wars means quality and realism. Take command with this Stormtrooper 4-Pack including Phase I Clone Trooper Commander, Phase II Clone Trooper, Imperial Stormtrooper, First Order Stromtrooper Officer. Picture new moments of adventure with 7 included accessories. Star Wars The Black Series 6-Inch Stormtrooper 4-Pack [Amazon Exclusive]

This massive First Order Special Forces TIE Fighter vehicle fits 2 6-inch-scale Black Series figures inside its cockpit (includes one First Order TIE Fighter Pilot Elite figure; additional figures sold separately). Designed with exacting attention to detail, both vehicle and figure feature the true-to-story accuracy that Star Wars fans expect. No collection, or adventure, is complete without this 6-inch-scale Black Series vehicle. Build up an epic collection with all the figures and vehicles from The Black Series.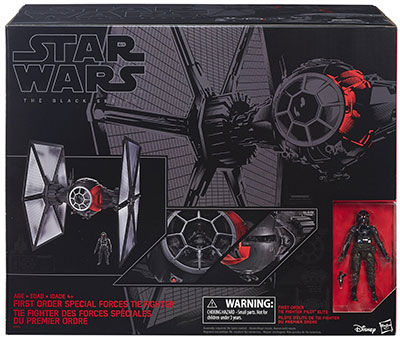 Meet BB-8TM--the app-enabled DroidTM that's as authentic as it is advanced. BB-8 has something unlike any other robot--an adaptive personality that changes as you play. Based on your interactions, BB-8 will show a range of expressions and even perk up when you give voice commands. Set it to patrol and watch your Droid explore autonomously, make up your own adventure and guide BB-8 yourself, or create and view holographic recordings. It's now possible to explore the galaxy with your own trusty Astromech Droid by your side. BB-8 is more than a toy - it's your companion.
Legionnaire Apparel's Holiday Sweater
Have you picked up your STAR WARS HOLIDAY SWEATER yet? Now might be the time! Legionnaire Apparel will give you 25% off your order, use promo code JEDIBUSINESS to get your discount.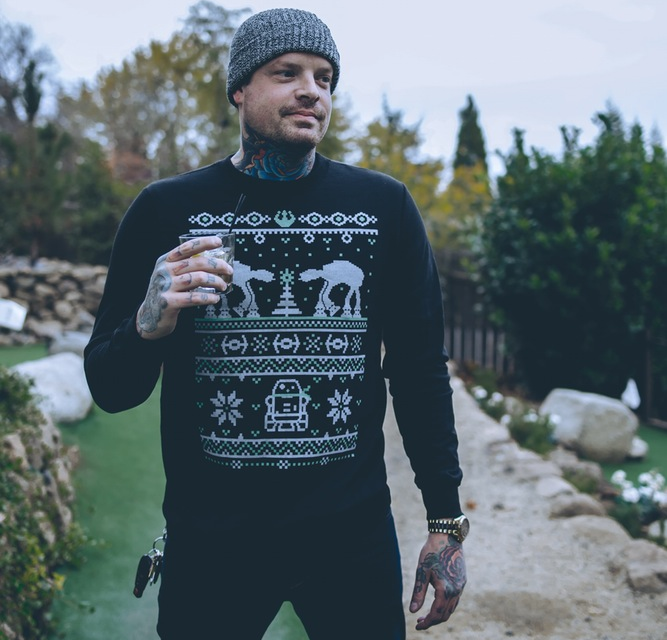 Entertainment Earth
Bring home an entire army in one box with this Star Wars The Black Series Imperial Forces 6-Inch Action Figures - Entertainment Earth Exclusive. The set brings you four 6-inch scale action figures in the employ of the Galactic Empire - including one you've never seen before as a toy! The set includes a Sandtroope Sergeant, Crimson Stormtrooper, Lieutenant Oxixo and R2-Q5. You can order the set here: Imperial Forces 6-Inch Action Figures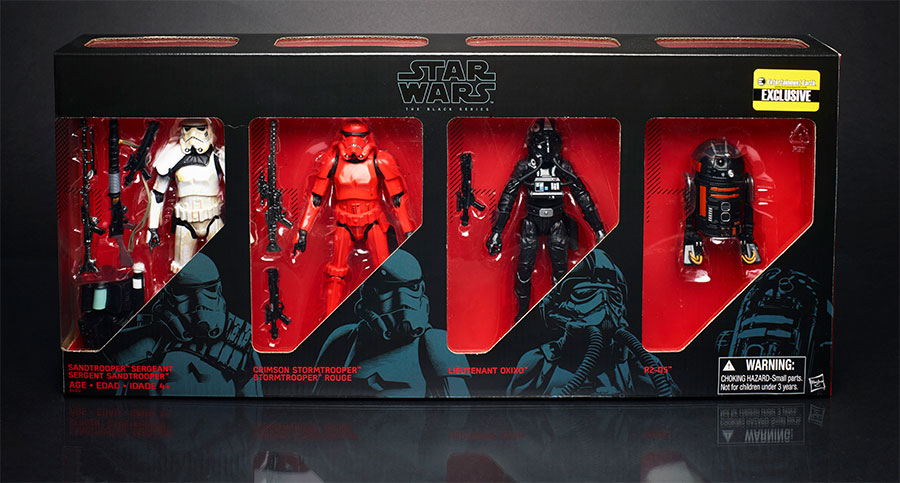 Crush the resistance in the desert with the Star Wars The Force Awakens Desert Assault Walker with First Order Stormtrooper Officer - Entertainment Earth Exclusive! This fantastic boxed set brings you a 3 3/4-inch scale action figure and a vehicle. Your army won't be complete until you add this awesome armored officer and his ride to your squadron! Get it here!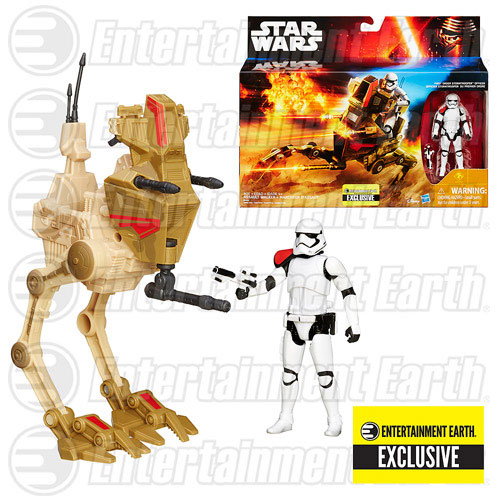 Walmart Exclusive 3 3/4 inch The Black Series Figures
If you are a fan of JediBusiness.com, then those are the Star Wars action figures you want to add to your collection. Check them all out here:
KMart
A dark warrior strong with the Force, Kylo Ren commands First Order missions with a temper as fiery as his unconventional Lightsaber. The Black Series brings exquisite features, articulated movement, quality and realism that are cornerstones for every Star Wars devotee. Picture new moments of Kylo Ren's villainy with this detailed figure and 2 included accessories.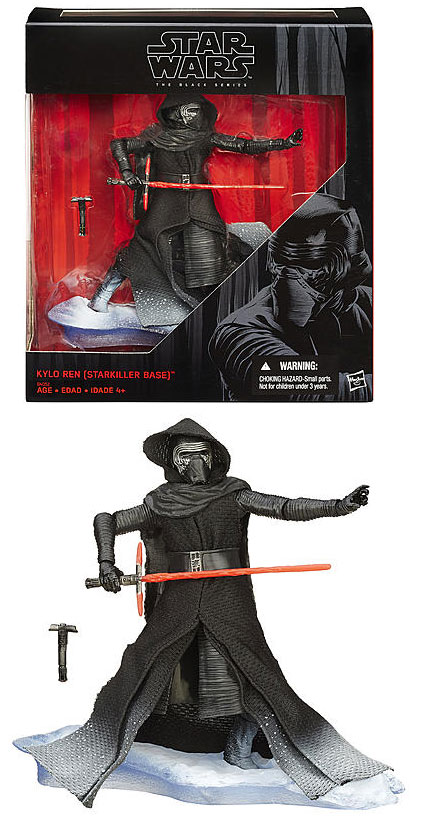 Toys'R'Us
The only exclusive Star Wars action figure this year at Toys'R'Us is the 6-inch Star Wars The Black Series Snowtrooper Officer!