8/23/2022
It felt good to be back at Emerald City Comic Con after an almost three year hiatus due to Covid-19. The show is still as big as its been in the past and it not only takes over the entire downtown Seattle convention center, but spans several city blocks with events taking place at different locations. This time however the show felt much lighter than in previous years, not only from a special guest autographing/photo ops point of view, but fan organizations like the 501st costuming club, the Mandalorian Mercs, the Droid Builders and various lightsaber clubs were not in attendance.
Big companies such as Funko or Blue Fin/Bandai were also nowhere to be found and even though the show floor was busy, there was much more room for attendees to walk around without bumping into each other than in years past. Fans of all ages dressed up for the occasion and there were plenty of costumed Star Wars fans to be found, and there were several booths where Star Wars action figures were sold.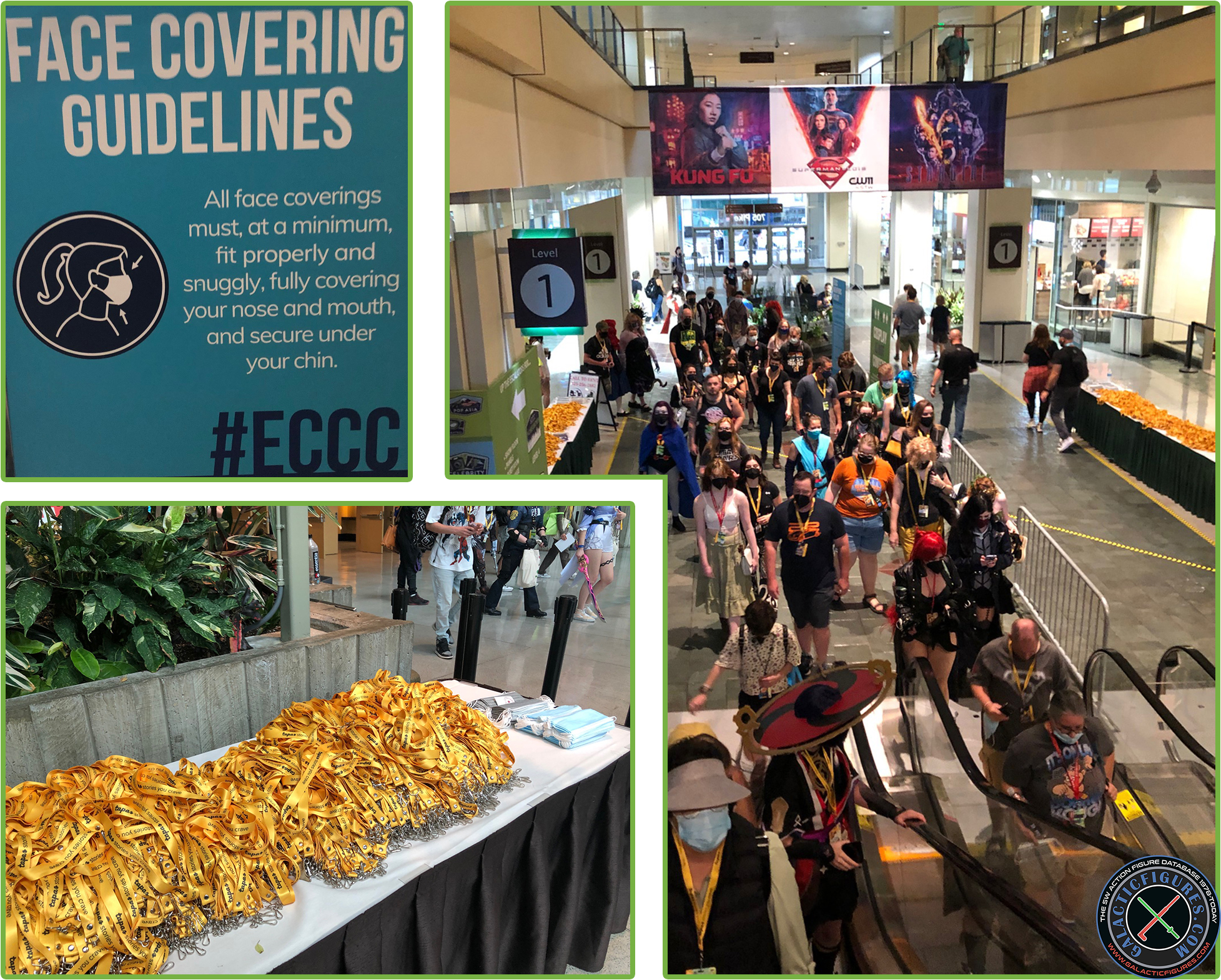 Face masks and lanyards were provided for free by ReedPop at all the entrances and there was dedicated personell to make sure people wore their masks inside the convention center.
Even though the 501st costuming club wasn't in attendance there were plenty of Star Wars cosplayers roaming the floor.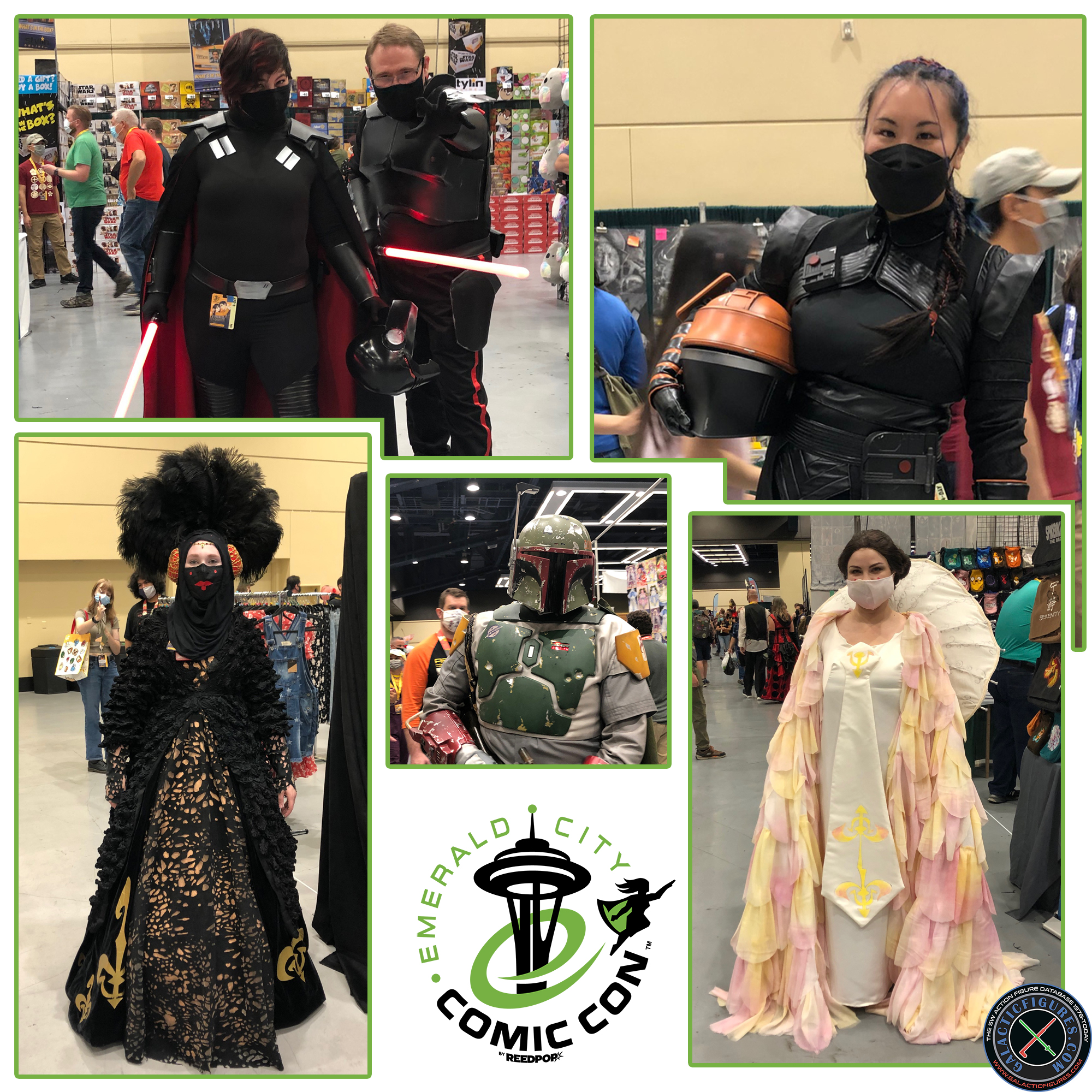 There were several booths selling Star Wars action figures from the Kenner days in the 70s and 80s to the modern era with Black Series 6" and Vintage Collection figures. One seller had a complete loose run of Kenner figures for 10k and another offered Hasbro's Haslab Vintage Collection Razor Crest for over $800.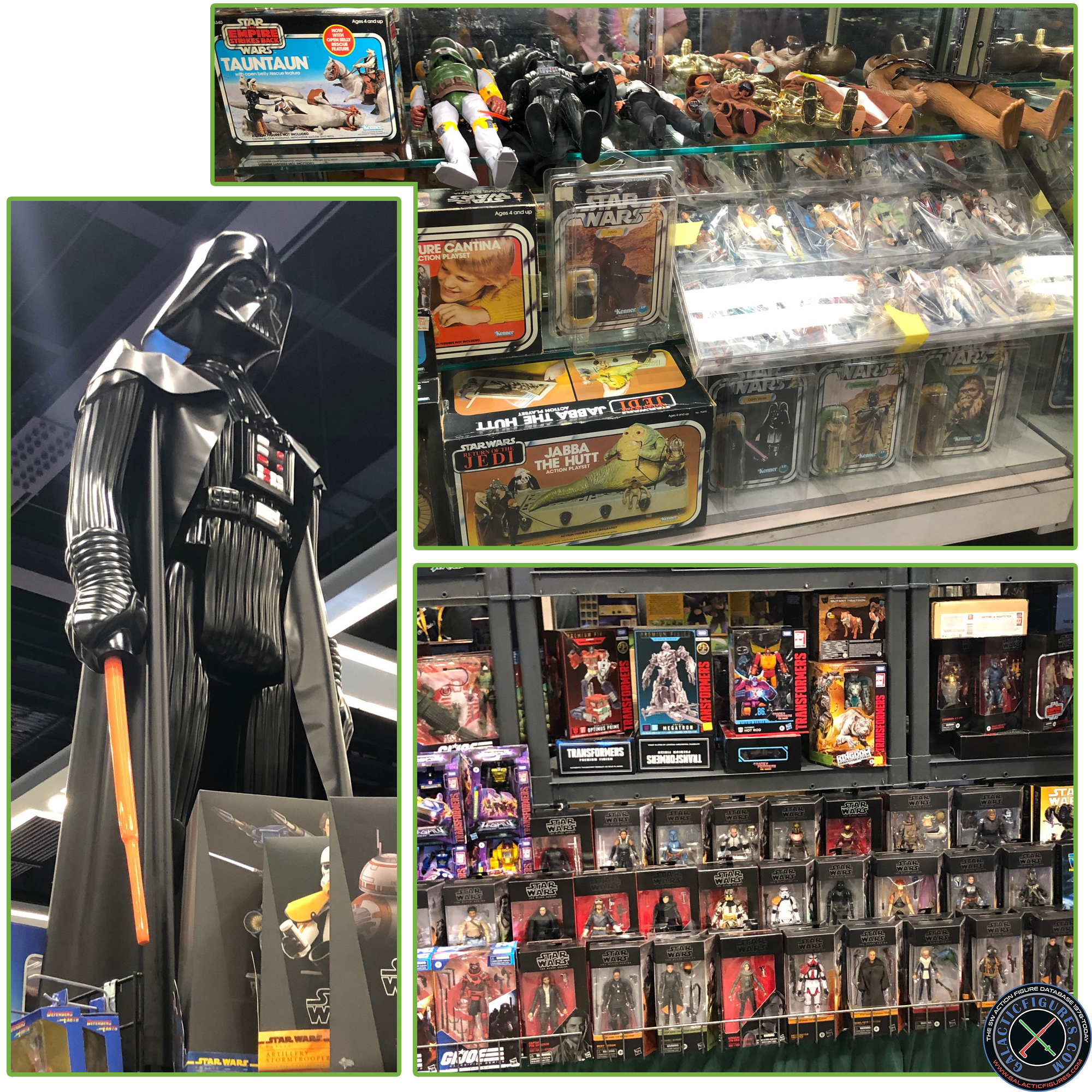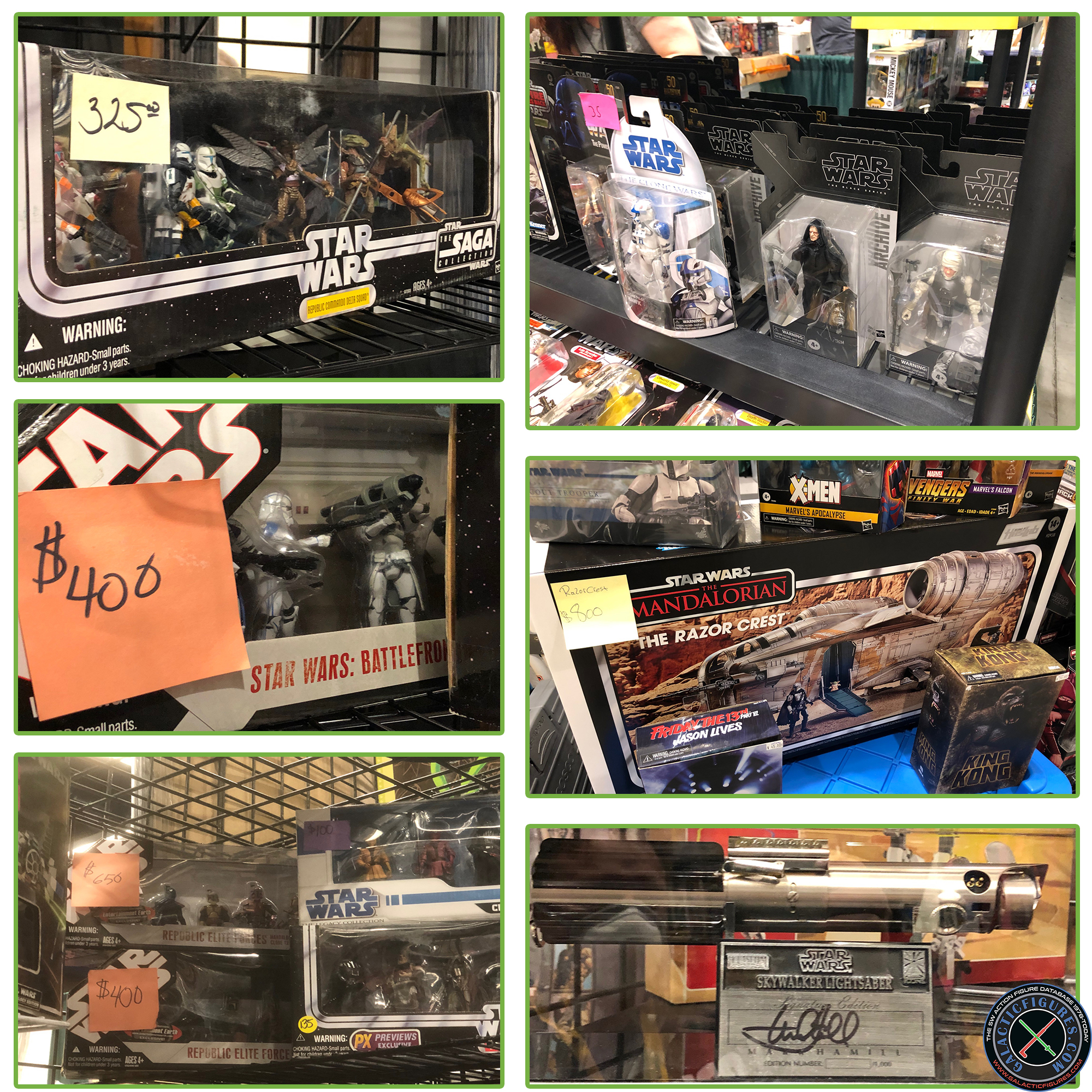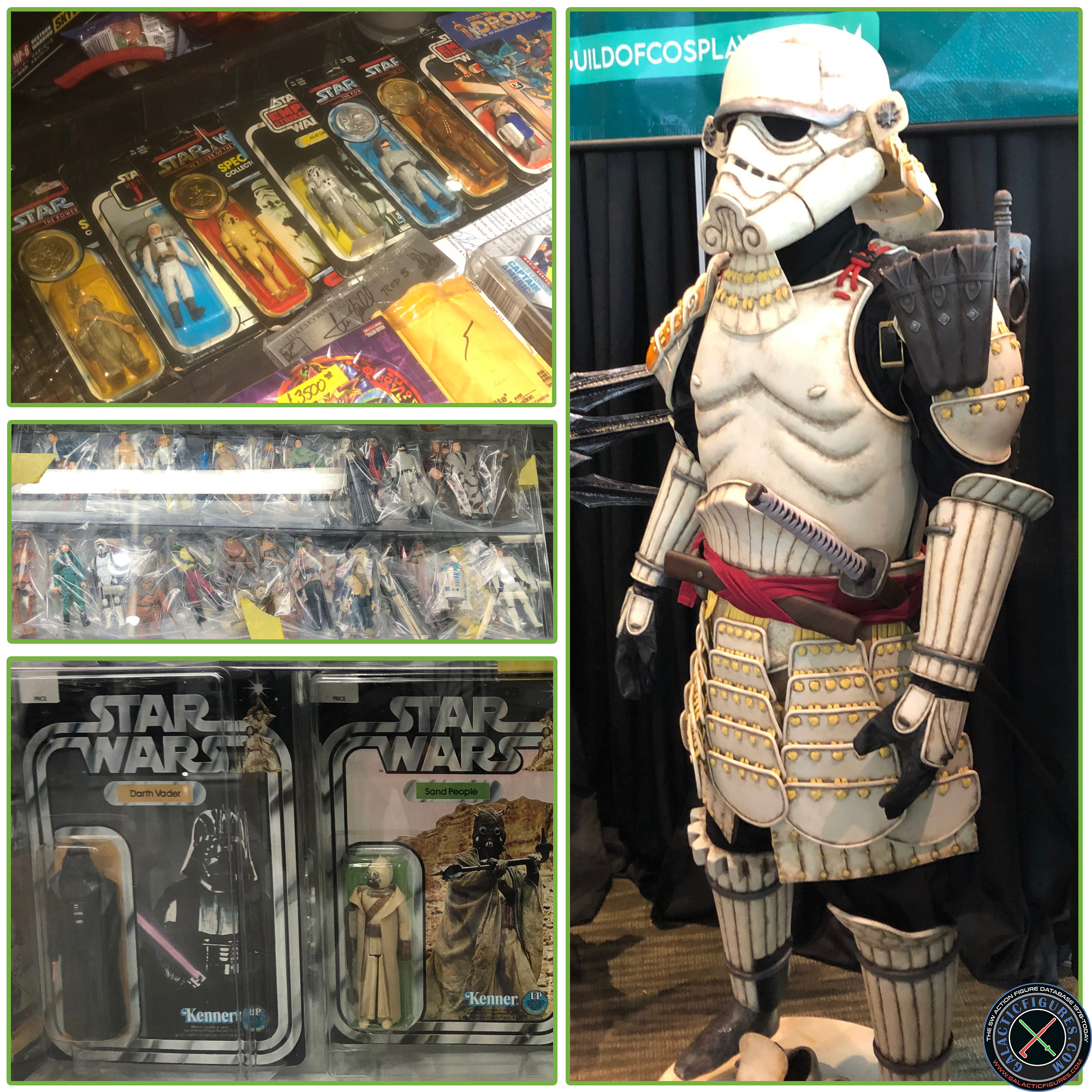 Let's hope that once we get out of the Covid-19 pandemic that the costuming clubs with their amazing prop displays will return to ECCC and that we'll see a wider range of celebrity guests attending again (we need some Star Wars actors ECCC!). Even though a great time was had, there was not one Stormtrooper or astromech droid to be found while we attended. Thank you to ReedPop! yet again for having us out and we are looking forward to ECCC 2023!