Fellow collector Chris Porteous informed us about an amazing event taking place in Toronto, Canada in October this year, have a look at the details below!
The Ontario Star Wars Collectors Alliance (OSWCA) would like to invite you to a first-of-its-kind event celebrating the history of Kenner Canada & Canadian vintage Star Wars collecting with special guests from both Irwin Toy & Kenner!
Join us in Toronto on Saturday, October 22nd for panel discussions with key Irwin Toy personnel (George Irwin, Brenda Yonge), Kenner USA Toy Designers (Jim Swearingen, Stephen Geddes) and the hobby's premier Kenner Canada experts (Scott Bradley, Jim McCallum).
All our speakers will also be available for autographs (extra costs may apply).
There will also be exhibits featuring some of the most illusive Canadian vintage Star Wars collectibles and we will cap the night off with an opportunity to buy, sell and trade with your fellow collectors! We hope to see you there!
Tickets are limited so order yours today!
On October 23rd, join us for an open house at 4th Moon Toys from noon to 6pm.
Get the latest news about the event by following them on Facebook and Instagram!
Special Guests
George Irwin
As CEO of Irwin Toy, George oversaw the operations of Kenner Canada during the original trilogy release years of 1977 to 1985.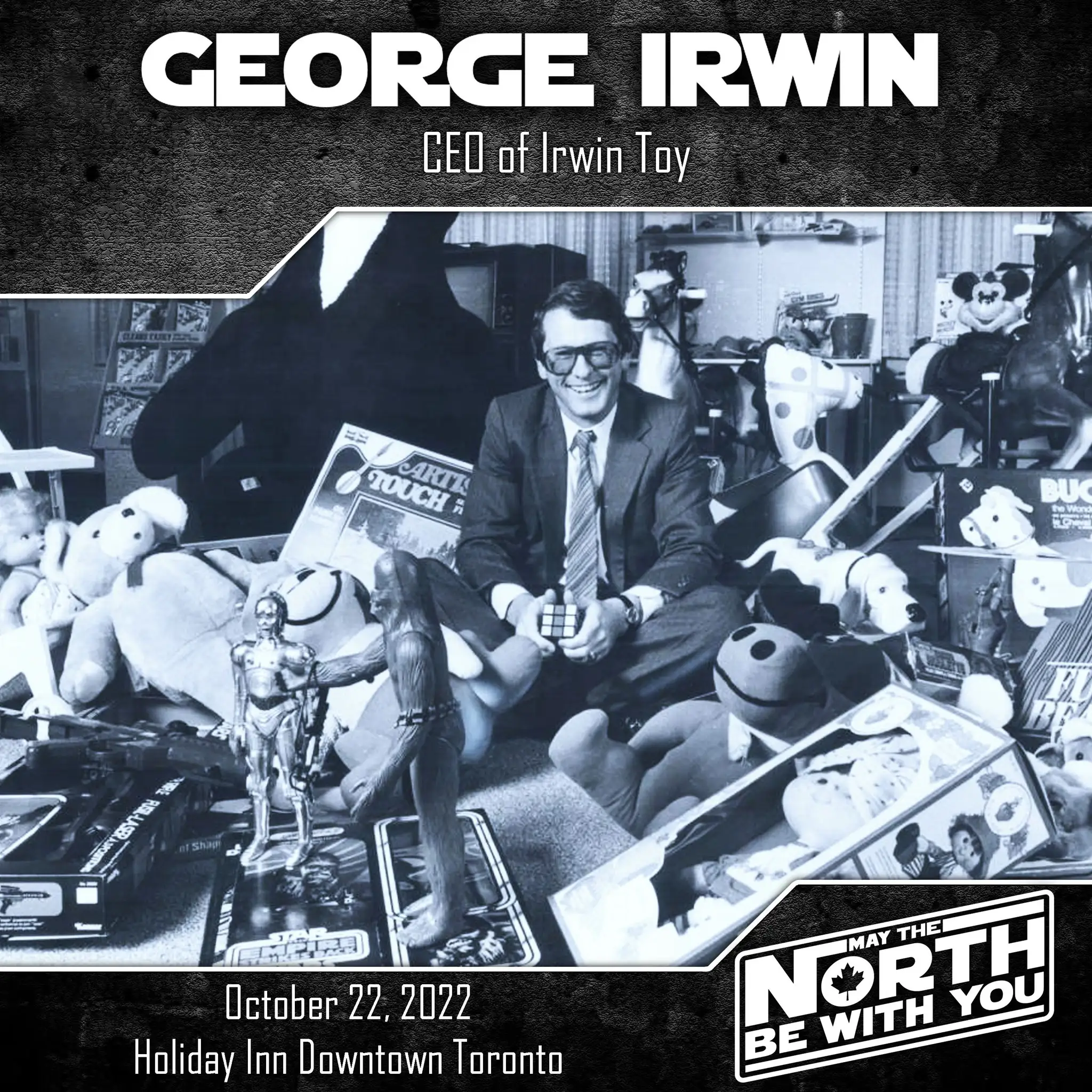 Jim Swearingen
Jim Swearingen was the principal conceptual designer for Kenner's line of Star Wars toys and one of the first people to see Star Wars.
Brenda Young
Irwin Toy/Kenner Canada's French/English translator from 1977 to 1987
Stephen Geddes
Stephen was the sculptor for many Kenner Star Wars toys including the Dagobah playset, Taun Taun and Rancor
Scott Bradley
Creator of "The Canadian Star Wars Gallery", the most comprehensive reference site for vintage Canadian Star Wars collectibles.
Jim McCallum
Author of "Irwin Toys: The Canadian Star Wars Connection" and longtime collector
Tickets are limited so if you'd like to attend, Purchase your tickets today!
MAY THE NORTH BE WITH YOU is a non-profit event organized by the OSWCA. All profits from ticket, merchandise and raffle sales (after convention costs) will be donated to Sick Kids Hospital.