5/16/2017
I've been wanting to try out the custom made Death Star panels for 6" Star Wars figures from Galactic Trading Post for a while and finally had the chance to do so. Instead of ordering through the Galactic Trading Post website, I ended up getting them from Amazon.com with prime shipping. They did cost more on Amazon, but there was no waiting time. I did order two different packages, one which included 9 Death Star panels and one which included 2 LED background panels.
Both orders arrived in nicely designed custom made boxes with enough protection on the inside to not get any of the panels damaged. The first impression was great and everything looked professional.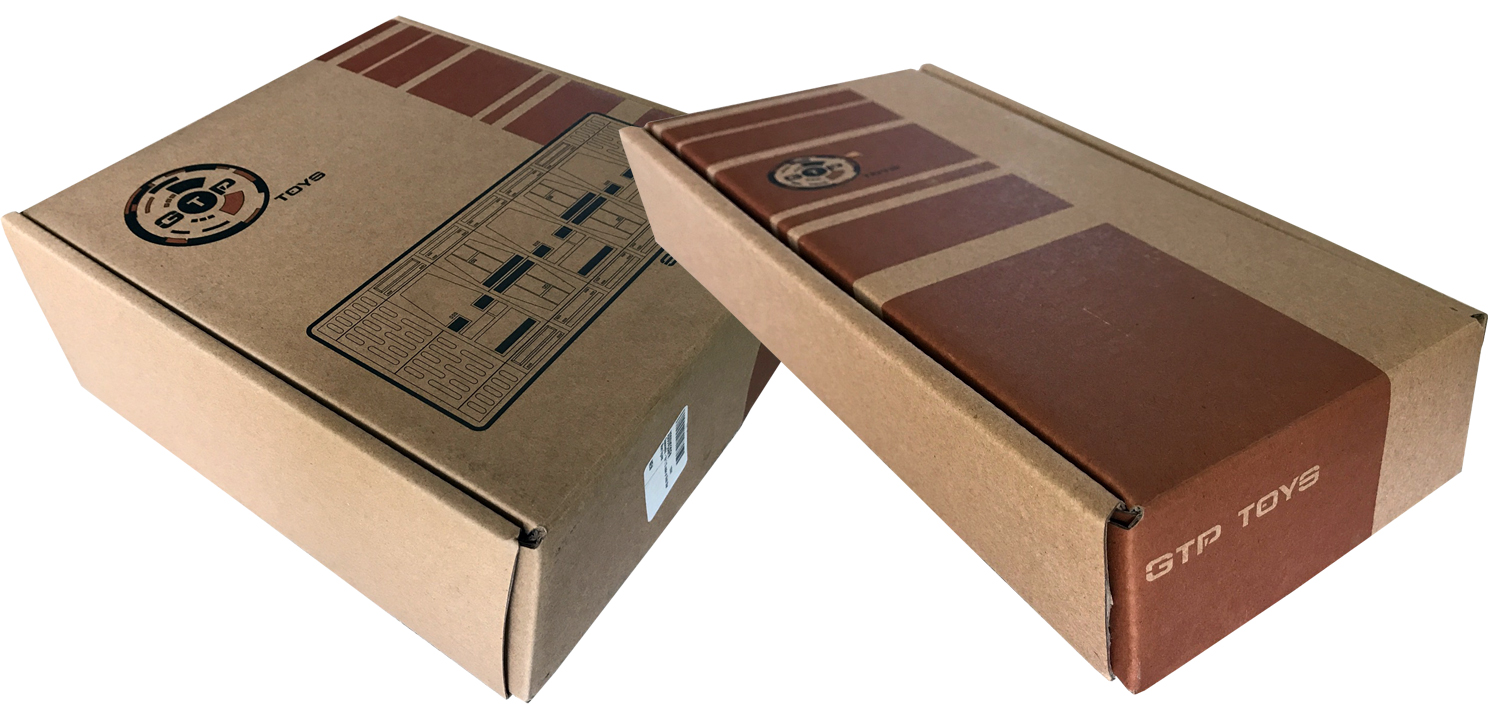 Besides padding inside the boxes, Galactic Trading Post included an inventory and instruction sheet. It showed how many of each panel were included and how to use the "Galactic Inter-Panel Clips".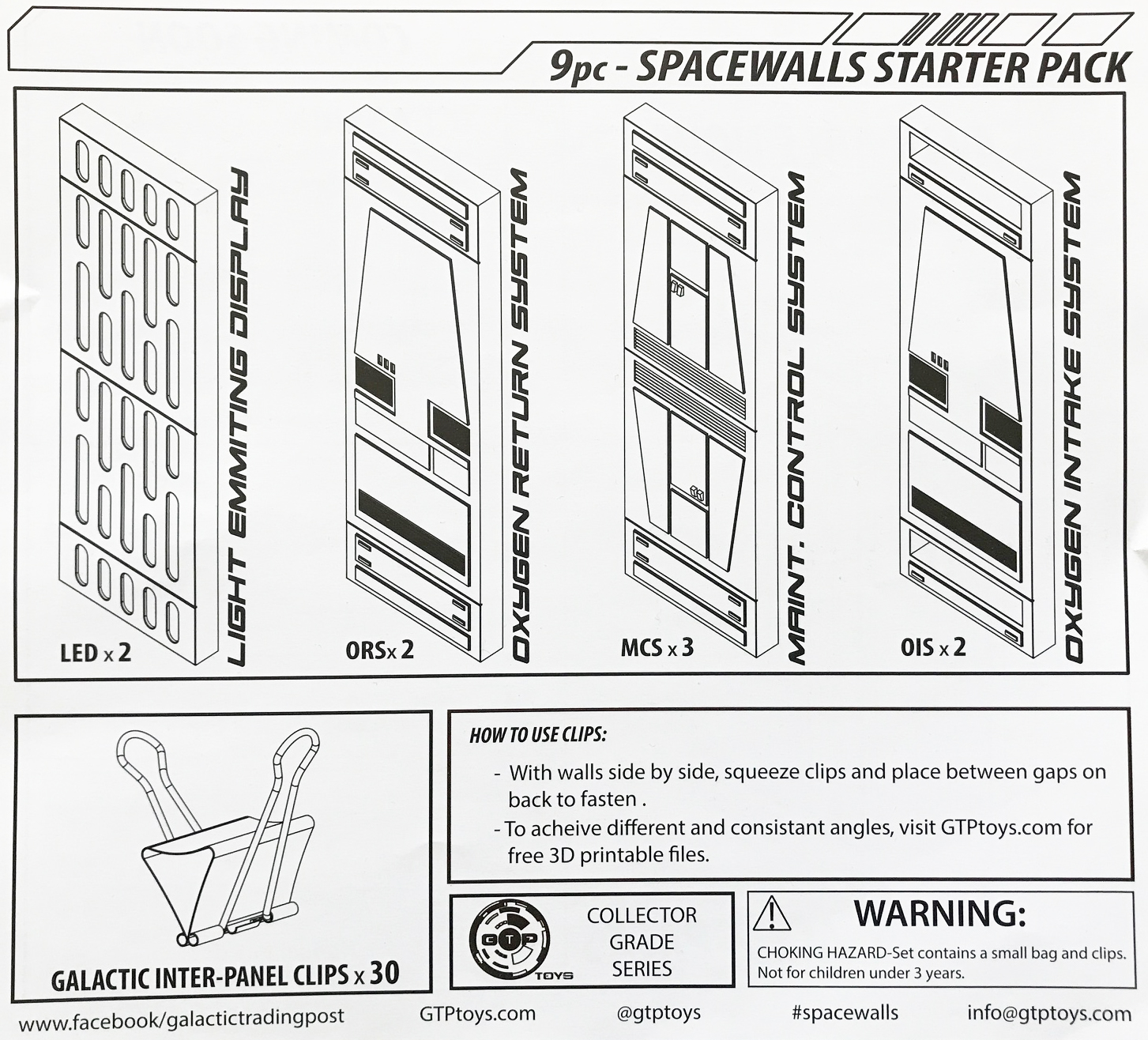 The panels felt sturdy and well designed, there were no soft edges and the details and grooves looked sharp. Setting up the Death Star panels was very easy, I simply took the panels out of the box and lined them up the way I wanted to display them. Galactic Trading Post included little binder clips (they call them "Galactic Inter-Panel Clips"), this way the panels can be clipped together in the back, which helps to illiminate any gaps between them (again, easy to do and works great!). After all the panels are clipped together it's much easier to get them set up on a shelf because you grab one big piece instead of having to deal with 9 individual pieces.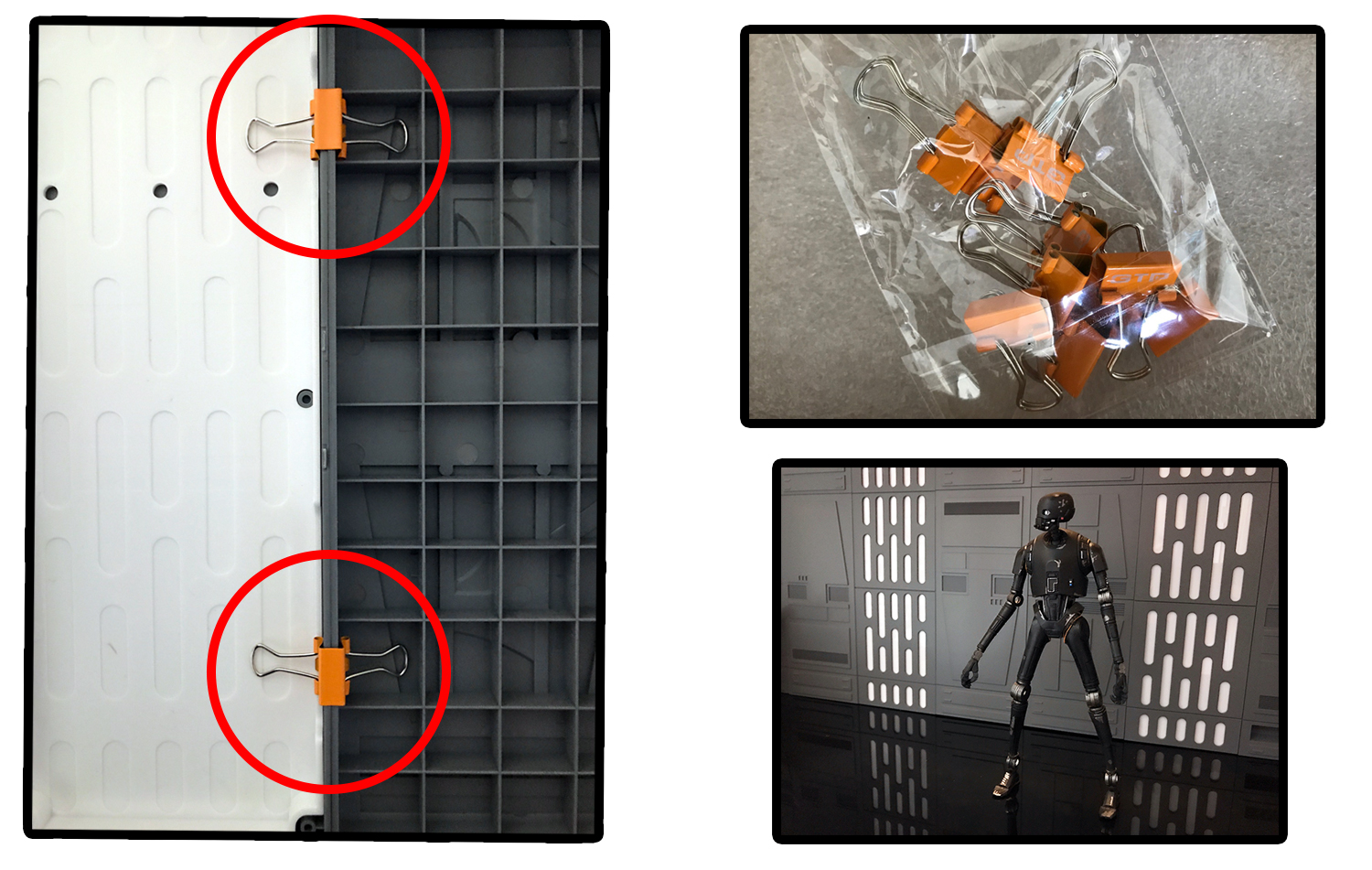 I was a bit disappointed with the two additional LED panels, because the name implied to me that there would be a light source included. This was not the case, they are the exact same panels which are already included in the 9-piece set. If I had done more research and taken my time, I should have understood that the LED panels were designed to let the light shine through and that there weren't any battery operated lights included.
I was pretty surprised how fast the set up was and how ridiculously good those panels looked right out of the box (this is a finished product, no painting or assembly required other than clipping them together). The pictures below were taken very quickly with an Iphone 7+, I took the panels out of the boxes, lined them up, placed the figures and took pictures, it all took less than 10 minutes (no special lighting!).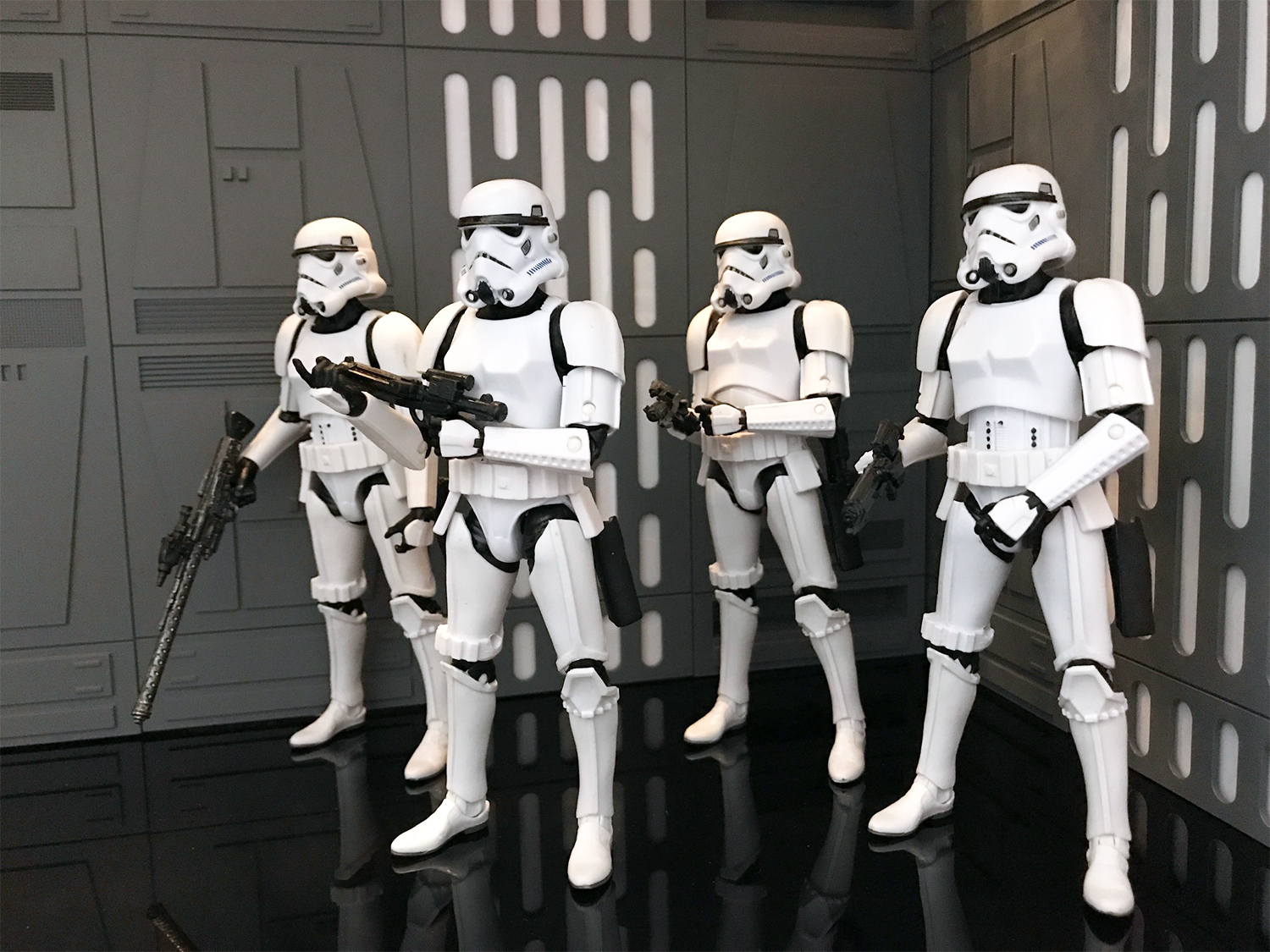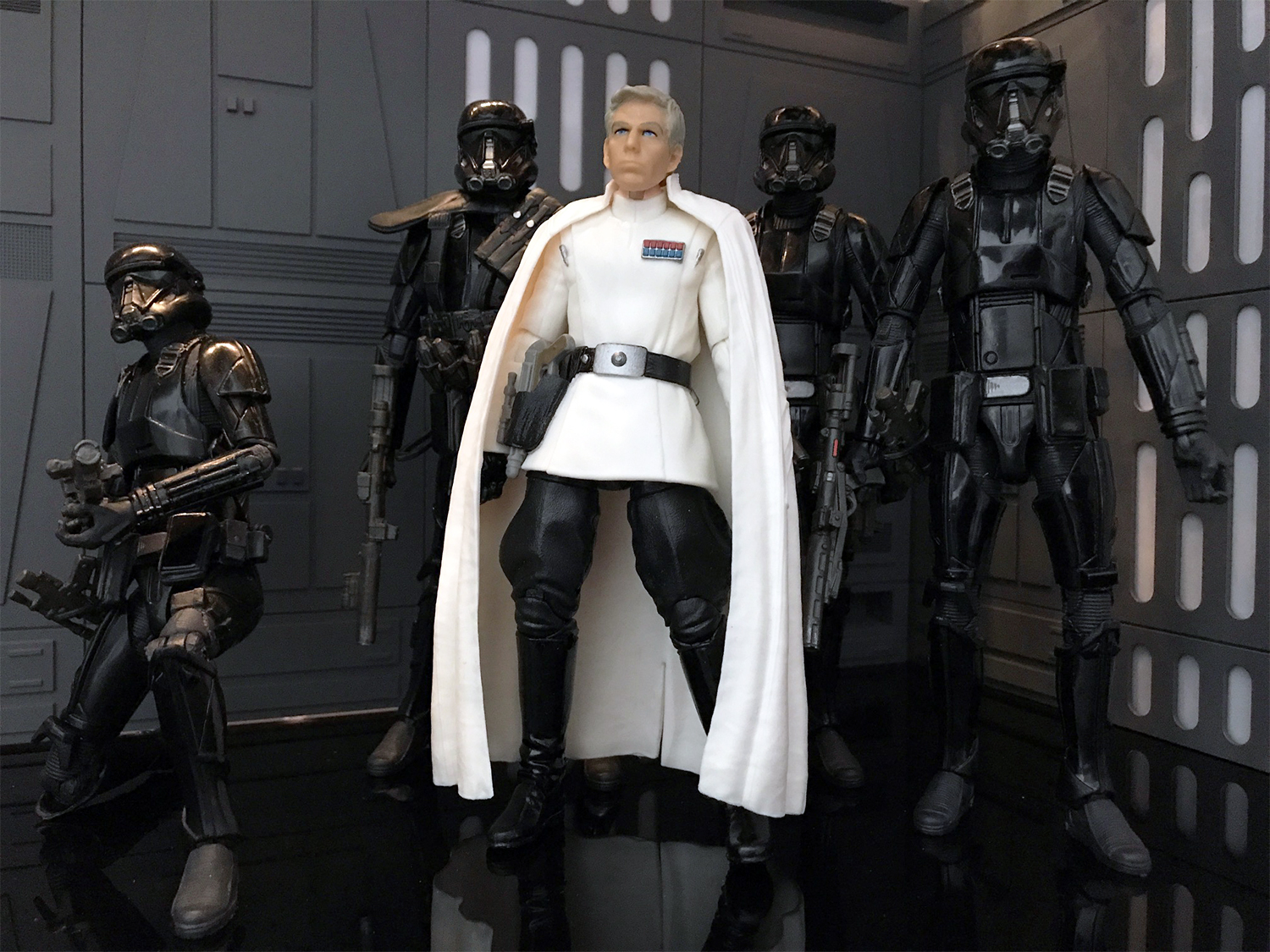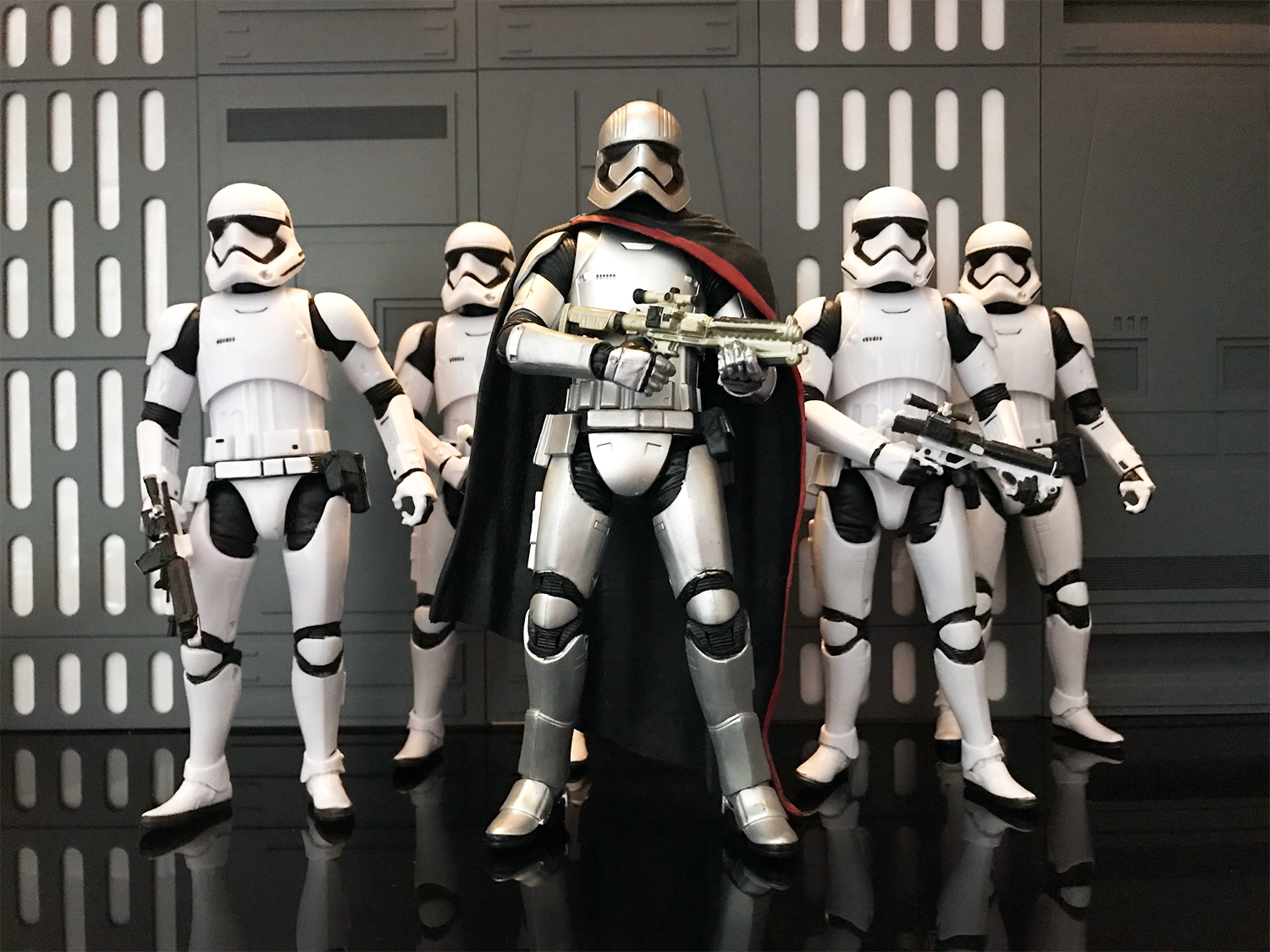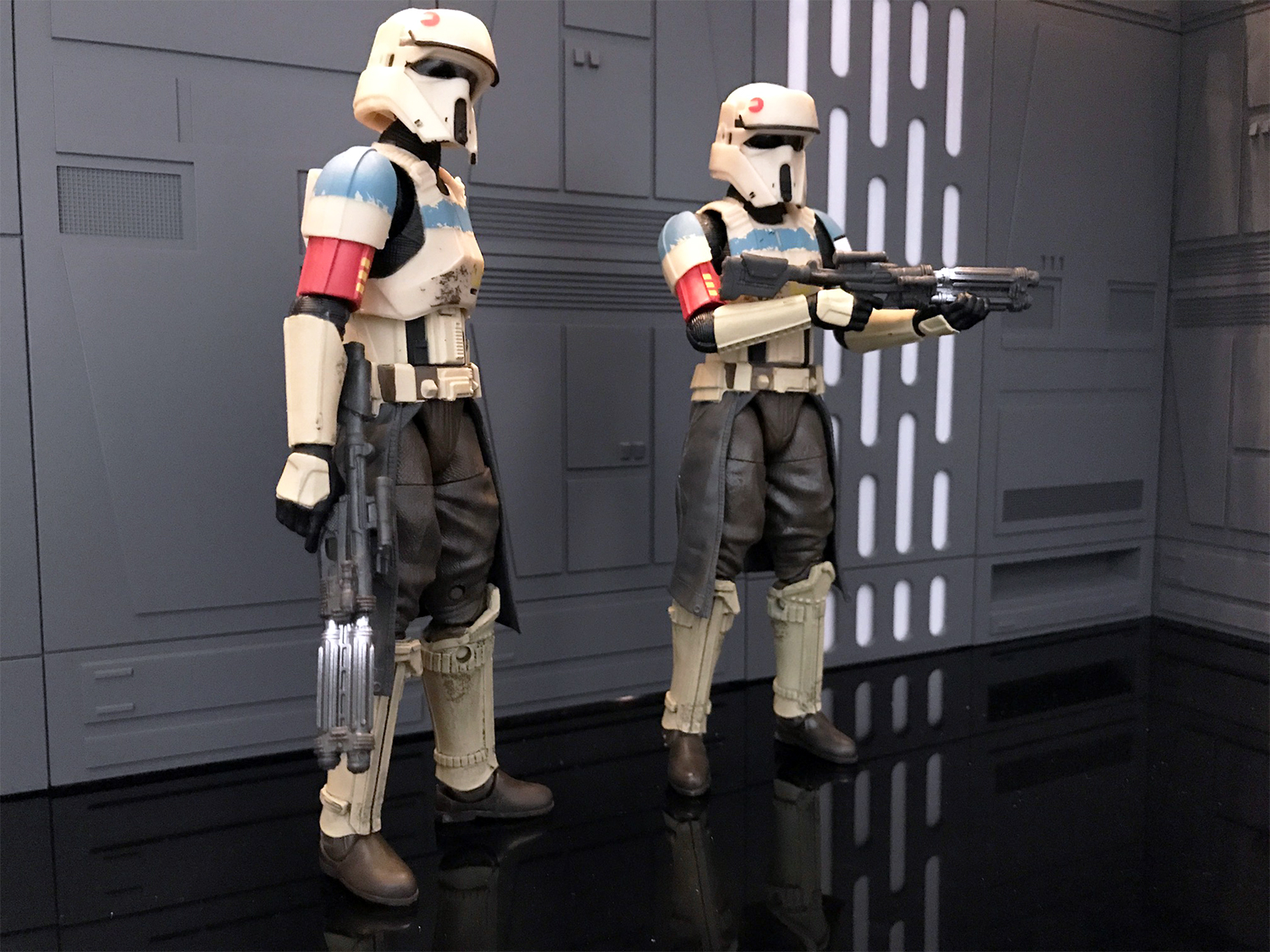 If you are looking to upgrade your shelf and make it look professional, then give those Death Star panels a try. Just keep in mind that they are pretty pricey and if you order straight from Galactic Trading Post there might be a waiting time. The cool thing about the Death Star panels is that they can be used for an ANH display, Rogue One or Force Awakens set up!
Galactic Trading Post will also offer other accessories and additions to their current Death Star panels. They will also offer diorama pieces for 3.75" figures in the future, make sure to take a look at those as well on their website.
I display my figures in an Ikea Billy book case and for the reflective floor I used an Ikea glass shelf ($10) and I spray painted one side glossy black ($3 for the spray can). Once the paint has dried you can flip the shelf around and use it, cheap, easy and very shiny!
I'll get the lights for behind the LED panels figured out next, but that shouldn't be a big deal. If you have any ideas or certain products in mind please let me know in the comments below.
Thank you!
Criz Bee